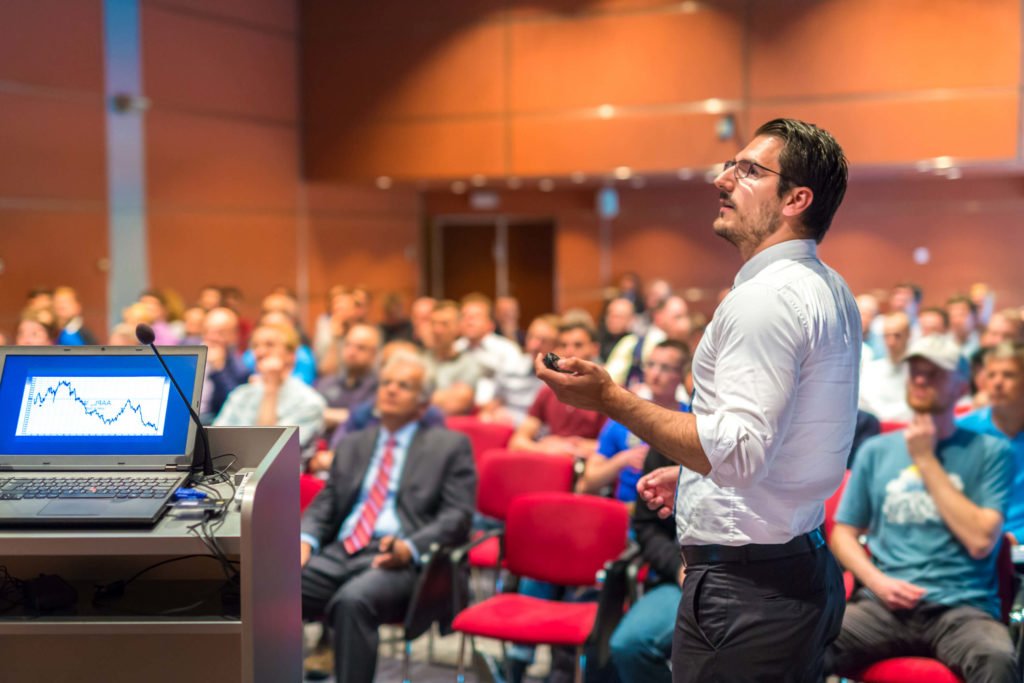 Sources for How to Start Real Estate Investing
So, you've done some research and decided to embark on the journey to learn real estate investing. Now what?
About the author: G. Brian Davis is a real estate investor who has owned dozens of investment properties over the last 15 years. He's also the co-founder of SparkRental.com, an online resource which provides free landlord education and video series for anyone looking to build passive income from rentals.
Invest in knowledge before investing in real estate
So, you've done some research and decided to embark on the journey to learn real estate investing.
Now what?
Like any type of investing, there's a learning curve. Here's what you need to know about real estate education before going out and investing your time and savings in properties.
Real estate investing education: Building block to success
Most new real estate investors fall into one of two camps: overconfident or overwhelmed.
"I've been around real estate my entire life! Supply, demand – I get it already – let's cut to the chase and start looking at properties!"
Or: "Internal rate of return? Navigating the permit process? Asset protection and legal entities? There's so much to think about!"
The former is likely to lose their shirt because they could have failed to learn the fundamentals before laying out the down payment and dozens of other costs. The latter may suffer from analysis paralysis, which prevents them from investing at all.
The solution to both is simple: real estate investing education.
Real estate investing is not a "get rich quick scheme." It comes with plenty of unique advantages and some unique risks, all of which you'll need to understand in order to make informed decisions and calculated investments. Being a house flipping investor is also vastly different from rental properties to tenants, so it's also important to be aware of how these processes in real estate investing can work.
Invest some time in your real estate investing education before investing money and risk burning bridges with any business partners. The more you learn, the more likely you'll earn, and the less likely you are to make expensive mistakes.
Sources of real estate investing education
Fortunately, there are plenty of free or almost free online and offline options for real estate investing education. Select one or a combination of the 8 essential sources below that fit your learning style to get started.
Blogs
No matter what real estate investing niche you're interested in, like a house flipping business, someone has written about it online in an easily digestible format. Mobile home investing? There are blogs on that topic. Financial independence and early retirement from rental properties? You got it.
Another thorough real estate blog is BiggerPockets. Take a look at this list of the Top 20 Real Estate Investing Blogs, which covers a wide range of niches from commercial and residential real estate investing, to flipping and rentals, and much more.
Books
While blogs are free and there's plenty of information available online, they tend to offer only an individual cross section at a time. A blog article may provide excellent information on How to Create a House Flipping Business Plan, for example, but beginners sometimes need the larger picture laid out in sequential order for them.
Books on residential real estate investing can take you by the hand and walk you through exactly what you need to know, and in what order. Instead of isolated individual nuggets of information, you get the complete picture laid out chapter by chapter.
Start with one or two of these best books on real estate investing, to give you both a high-level overview of the fundamentals and granular details as you're ready for them. If you prefer listening to reading, you can buy (or borrow from a library) most of those books in audiobook format instead!
Podcasts
Speaking of listening, there are plenty of excellent real estate investing podcasts available for free as well.
While the format is more similar to blogs than books, an hour-long podcast episode can go into greater depth than your average blog article. Podcasts can also expose you to a wide range of different perspectives in your real estate education, as hosts bring on investing guests with different specialties and experiences.
Newsletters
Most real estate investing blogs, podcasts, and relevant companies send frequent newsletters that not only contain industry news, but also often feature tips, ideas, links to articles, expert interviews, and other valuable content for beginners to learn real estate investing.
Sign up with a few real estate investing newsletters, perhaps from some of the Top 20 Real Estate Investing Blogs listed above, to get regular updates in your inbox.
Seminars
Do you prefer to learn real estate investing face-to-face? You can attend in-person seminars and conferences.
However, the truly educational ones are typically not free. A full-weekend seminar could put you back several thousand dollars. At a free seminar, the presenters will most likely be (up)selling a paid program, thus the content is more likely to be centered around a sales pitch than educating attendees.
Before registering for an in-person seminar, make sure you do your homework and read reviews on the event and the presenters. The good seminars can be a valuable way to network and learn real estate investing 101, but they can also end up costing you if you don't do your research.
Webinars
Unlike onsite seminars, most webinars are free, remote, and require minimal time commitment which make them an effective way to learn real estate investing.
You've probably attended a webinar before and know the format. Among the high-quality webinars, you typically get 45-90 minutes of education around a given pre-determined topic with a live Q&A with the presenters. The presenters may offer an extended (paid) program at the end, where you can learn more about the topic or offer exclusive deals on a real estate investing software mentioned during the segment. Among lower-quality webinars, the entire webinar is effectively a cover for their sales pitch.
Mentors
Chances are you know someone with experience in the real estate industry. Why not leverage their experience and mistakes to avoid making them yourself?
Start by brainstorming as many people you can think of that have any real estate investing experience. It doesn't matter how distant the connection; just write the names down.
It could be friends, family members, current or former professors, current or former bosses, and/or coworkers. It could even be your neighbor's nephew's girlfriend's boss that you've met at the barbeque last time. Or, it could be a stranger that you connect with online or through a friend of a friend. You may be surprised at how many relationships you already have and how many connections to the world of residential real estate investing.
Once you have the list, follow these basic real estate networking tips to start getting mentors and don't be afraid to ask for help. Remember, you have nothing to lose and invaluable real estate education to gain.
Online real estate investing courses
While there are some excellent paid education programs available online, you can also find great free real estate investing courses as well.

One of the better-known free courses comes courtesy of BiggerPockets, which covers a wide range of real estate education and niches from house flipping, to wholesaling, to vacation rentals, and more. If you're particularly interested in learning how to flip houses, FlipNerd offers a good free real estate investing course as well.
Evaluating real estate education sources
With all the aforementioned ways to learn real estate investing, where do you start? Before purchasing any properties, start simple with a few free sources: read a few real estate investing blogs, listen to a podcast or two, and/or take a webinar.
Good real estate investing education sources will point you to other valuable free resources and not just try to pitch their own premium products. They reference their sources when citing statistics and facts and will also point you to excellent real estate investing communities online (such as Facebook groups) because they value the power of networking and peer feedback.
I've found that the more specific the niche, typically the better the education. So if you want to learn how to flip houses for a living, find a source specifically focused on house fix and flipping. If you want to learn rental investing, look into a source specific to long-term rentals and income investing.
Strong resources also focus heavily on how to accurately forecast your return on investment and will point out some of the most common mistakes and pitfalls that can derail your returns, and how to avoid them. Finally, good sources of real estate investing education present the risks and downsides, not just the benefits of real estate investing.
The best investment to make is in your own education
Deals will come and go. You'll make money and you'll make mistakes. But the more you learn, the greater your earning potential. Begin your real estate education with a firm grasp of the fundamentals by learning how to:
research and evaluate property values and rents
accurately estimate potential repair costs
estimate after-repair value (ARV)
network with other investors and the support personnel you'll need (contractors, Realtors, etc.)
maximize real estate tax advantages
forecast cash flow and return on investment (ROI)
The most profitable and successful property investors never stop learning. They invest time in learning before putting money into deals because they understand that investing – of any kind – involves an element of risk that can be minimized through education.
If you are also interested in flipping houses for a living and looking for some expert advice, we mentioned that Kiavi is one of the top nation's hard loan lenders and blog resource for house flipping investors. On top of that, we also have teams of experts available to help your business draft a house flipping business plan and more. Just another source to utilize for your investment business!
Consider some parting wisdom from an old proverb: "Smart people learn from their mistakes. Wise people learn from others' mistakes." Learn your lessons the easy way, from others, not the hard way.