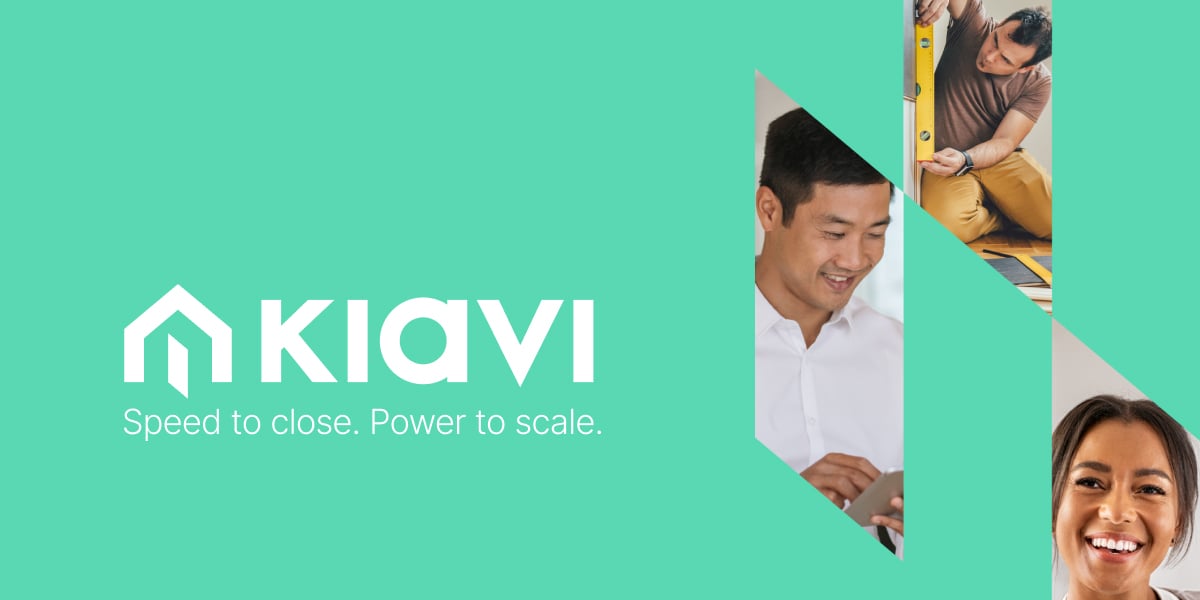 LendingHome is Now Kiavi: A Letter from Our CEO
Posted by Michael Bourque
Today, we're proud to announce that LendingHome has officially changed its name to Kiavi, an exciting milestone for the company that also comes at a critical time for the U.S. real estate market. You can read more on our official announcement in the press release, but I want to spend a moment here to share with you more about our vision for the future of Kiavi and what it means for our customers.
Our new name, Kiavi, was derived from the phonetic representation of the Italian word "chiave," which means "key." This new name reflects not only our aspirations to further aid real estate investors revitalizing aged homes across the country but it speaks directly to the work they do as well. With over 65% of U.S. single-family homes more than 30 years old, our customers unlock the value in these homes, making them move-in ready for generations of families to come.
Our company was founded on the belief that residential real estate investors would benefit from the power of modern technology paired with industry expertise. We've assembled an industry-leading team and built a powerful technology platform specifically designed for today's real estate investor, delivering superior flexibility, speed and simplicity. In just a few short years, we've funded more than $7.8B in loans, helping our customers across 35,000 projects.
Although we are incredibly proud of the work we've done thus far and the support provided to our customers across the country, we still see there's so much more that can be done. This is at the heart of our rebrand to Kiavi. We've changed the company's name – but not our beliefs, as we're more committed than ever to place our customers and their needs at the core of everything we do.
Today, we're known for providing our customers with the reliable capital they need, when they need it. As we look ahead, we want to further leverage our purpose-built tech platform, our data-driven insights and expertise on our team in new ways that empower real estate investors across their investment lifecycle. We believe we can help our customers scale their business with intelligence and confidence.
I'm confident the best is yet to come and look forward to furthering our name as a trusted and valued partner to real estate investors across the country. To our customers, we'd like to say "Thank You." We thank you for believing in us and take great pride in being your partner.
For those real estate investors we haven't yet had the opportunity to support, we hope for the chance to embark on this new chapter together.
Thank you,

Michael Bourque
Kiavi, CEO