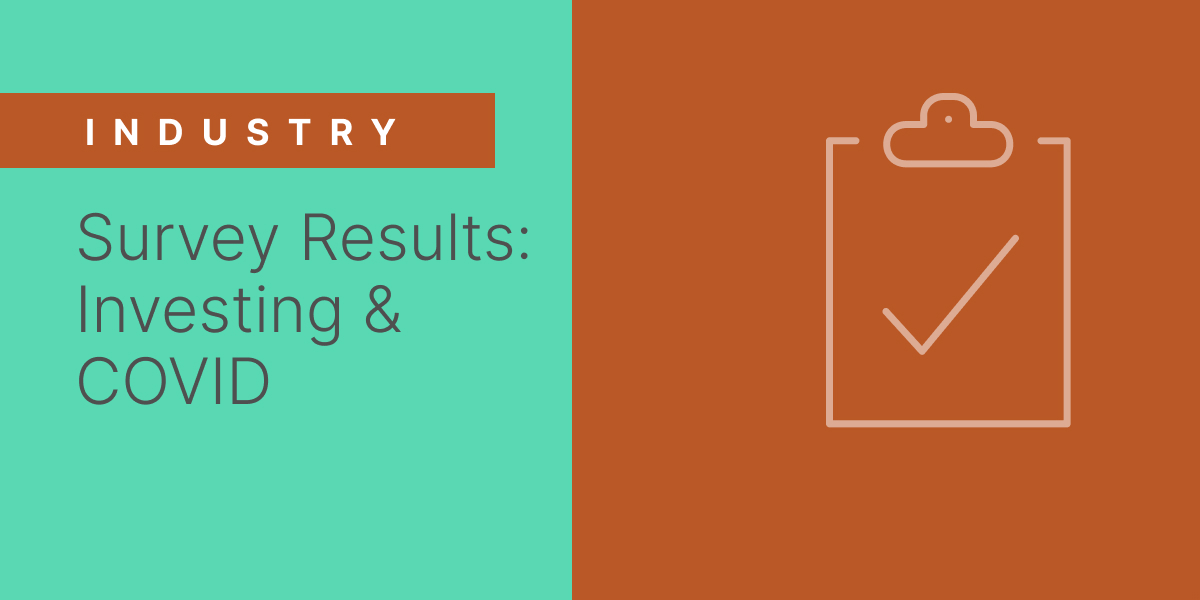 Hard Loan Customer Survey: Investing & COVID
Note: originally posted on LendingHome.com and LendingHome is now Kiavi.

Our mission is to be not only your trusted financing partner for all your residential real estate investments, but your resource to help you grow, scale, and learn.
Our hard loan customers continue forward
Understanding our customers is crucial to our success. We recently polled some customers (669 to be exact!) amidst the world changes that are currently going on. We wanted to have a deeper understanding of how investors are pivoting their focus, how their business plans are adjusting, and how their outlook on the future is evolving.
Ultimately, our results were very positive and we thought it would be important to share with you, whoever you might be—customers, leads, new friends, experienced investors, novice investors—to further cultivate better conversations about the industry we all enjoy being a part of.
Check out more details below!
How are you feeling about real estate and your business?
When our pool of real estate investors were asked how they were feeling about the real estate industry, and their personal businesses overall (on a 1-5 scale, 1 as worst and 5 as best), there was a general consensus. All customers answered between a 3 and 4. The customers who were the most active investors felt the best overall about their industry and their own business.
Long term effects?
About 80% of those surveyed think that the effects of the coronavirus will last up to one year or will have no impact whatsoever. The largest percentage at 42% said it would affect the industry between 1-6 months and 12% claimed there will be no impact.
Strategy adjustments
There are a few main ways Kiavi customers have adjusted their strategies during this time:
Being conservative about projects. They are buying deeper at lower prices, focusing on projects that can be done quickly, and overall taking fewer risks.
Thinking about rental. Many are looking into buy-and-hold or rental investments as a pivot in their business plans.
Adapting to social distancing: Borrowers are adjusting their communication processes and ensuring that on-site staff have the necessary safety tools like masks and gloves.
Not at all: A good amount have not adjusted strategies, they just feel more limited due to external factors like lending restrictions, slower third-party activity, etc.
Biggest challenges
The main challenges that were mentioned are:
The uncertainty of the market
Decreased or tighter funding
Difficulties with property inventory
But people are still staying in the industry and continuing their projects. More than 50% of those surveyed said they are focusing on rental and buying to renovate and sell investments now and into next year as well.
We have found that 12-month bridge loans are much needed projects and investors are continuing to look for new ways to source and renovate their investments.
Other needs are:
70%: Short-term bridge loans (12 months and less)
61%: Line of credit
52%: Long-term rental loan (long-term lease held by renter)
Other types of needed financing are cash or private, long-term bridge loans, multi-family bridge loans, auction financing, and ground-up, to name a few.
Brokers community
Most of our brokers' clients are focusing on:
85%: Buying to renovate and sell
57%: Commercial residential
33%: Commercial business
27%: Non-agency rental
22%: Consumer rental
18%: Consumer mortgage
Brokers are prioritizing the best rates and terms, ability to price loans quickly, exit fees that reduce upfront cash to close, broker protection programs, and white labeled experiences.
Closing thoughts
The results of the survey were heartening to see during times of such uncertainty. We have always admired the commitment and dedication that our customers have to their craft and this industry. Their scrappy, flexible, and determined business acumen is inspiring. Kiavi loves understanding them more and we are happy to share this insight into what is going on for real estate investors during current times.