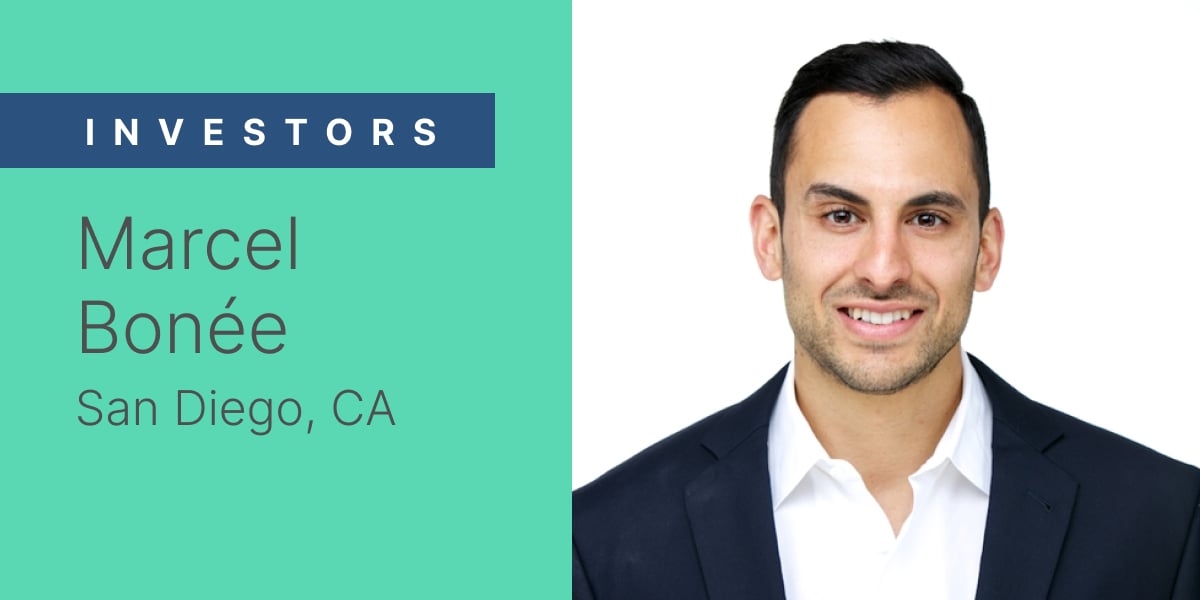 Scaling a Business and Building a Team to Focus on Your Passion: REI Feature, Marcel Bonée
Note: originally posted on LendingHome.com and LendingHome is now Kiavi.

Marcel Bonée's career in real estate began back in 2012, when he joined a real estate investment company. He led the residential team, with his focus primarily on the acquisition side, as the other aspects of the company dabbled in construction and multi-family homes.

As his passion for acquisitions grew, he garnered enough experience to the point where he felt ready to take flight on his own. Then in 2018, Marcel took the leap and started his own real estate investing business, Dwell West Homes.

Marcel's first solo flip was a great and profitable experience, which is not something that many first-time flippers can say. He believes his prior experience absolutely helped set him up for early success. The ins and outs of the processes he already knew made the transition easy.
Growing his business
When he first started Dwell West Homes, Marcel didn't have partnerships. He just hired a contractor and mainly was self-funded and his business self-operated. As he took on more projects, Marcel added to his team to help with the day-to-day tasks. This allowed him to focus his talents elsewhere and Dwell West Homes really started to grow.
In his first year, 2019, Marcel did about 15 flips. One year later, in 2020, the team more than doubled their output, taking on roughly 42 properties. In fact they were on track to do many more deals until the pandemic hit. Adjusting to the fragility of the early market, they slowed down their projects to be extra cautious. This slow down lasted for 60 days. Had they stayed on that pre-pandemic track, they would have closed nearly 50 deals in 2020.
In 2021 thus far, at over 31 deals completed already, the team is pacing for their strongest year yet.
Teamwork makes the dreamwork
When it comes to the actual process of real estate investing, Marcel loves the acquisition of properties—where he first started in the industry. Finding deals, figuring out what would be a profitable fit for his portfolio is his favorite part of being a real estate investor. "I love the art of hunting for deals," Marcel admits.
But as his business bloomed, there was more and more to do. Managing construction, dealing with vendors and general contractors, shortage of labor and materials are a constant tug-of-war when it comes to renovations. Marcel's goal to retain his focus on the acquisition side required him to expand the team.
He brought on an asset manager who works on all escrows and setting up properties for sale. Also joining the team is an executive assistant who handles the bookkeeping and helps manage the portfolio. Plus a virtual assistant who is the jack of all trades, stepping in on all fronts. Currently, Marcel is looking to add project managers to his team to help move his projects along more swiftly as the company grows.
He emphasizes the importance of being surrounded by good people as it is a leading contributor to growth. Since growing the team, they have streamlined processes and systems, making everything significantly more manageable.
Portfolio variety
Dwell West Homes mainly focuses on fix-and-flip but is looking to hold onto more properties as rentals. He mentions that for tax purposes and particularly with the way leverage is right now, it's a good strategy. And of course, variety in a portfolio is always great.
"You think back to the time you pay taxes… it's good to hold. Especially with leverage the way it is right now. It's easier to say this looking back. Having cash to move forward with for the next project is great," he says.
In the next three to five years, Marcel and team are looking into getting into some multifamily holds. He wants to dive deep into that realm, continue to flip, hold some properties, and keep growing his team. The goal is to continue building a solid team by hiring more experts to focus on the day-to-day tasks.
Living his dream
He expresses nothing but gratitude for the success of his business and the flexibility it affords him. When you combine passion, like Marcel's, with entrepreneurship, you really create a fabulous work experience for yourself.
"I love seeing the transformation of the renovation. I love taking something old and creating something new. I truly enjoy the artistry of design and coming up with new layouts and homes. We are also really big on quality and take pride in the work that we put out. It's awesome to envision something and see it come to life." Marcel explains.
Kiavi wishes Marcel and the whole Dwell West Homes team continued success and appreciates them taking time out to share their story with our team and real estate investor community!
Check out some of Marcel and team's projects at www.dwellwesthomes.com.