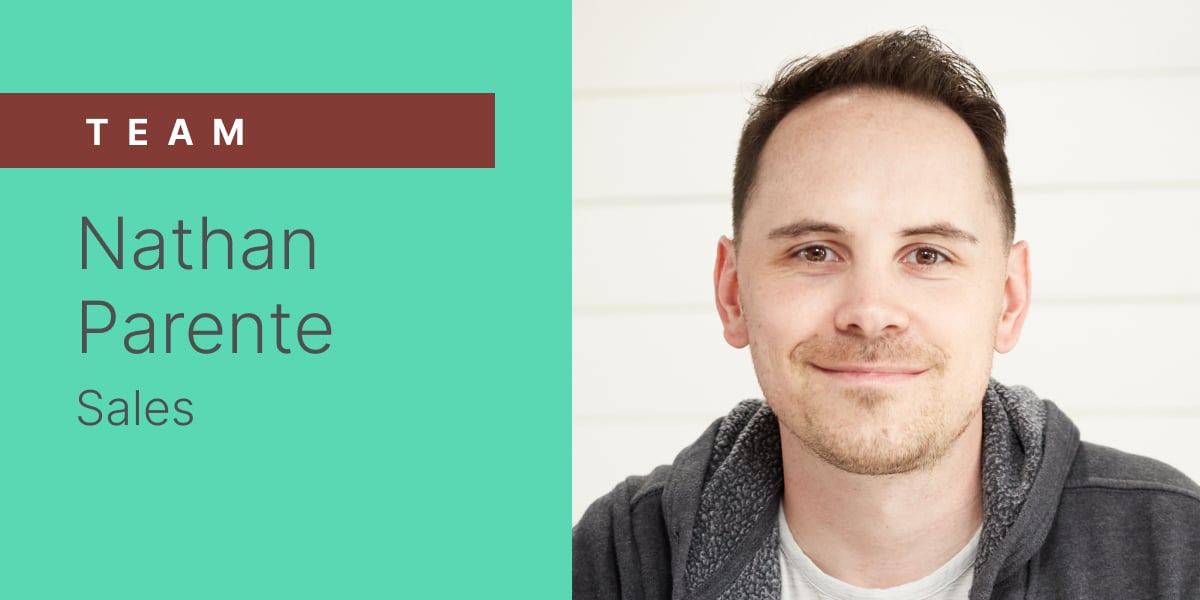 Real Estate Investing Success: Nathan Parente
How our company offers top service and why I joined the team
Nathan Parente is a force in our community. Not only has he worked on our feasibility team, but he is now on our sales team, supporting customers who are new to house flipping and/or real estate investing. That's not all either; he comes to us with his own experience and success in the field, and we are thrilled to have such a positive, knowledgeable leader in our arsenal who has made a positive impact in the industry himself.
He speaks to customers and helps them navigate their projects not only as a dedicated experience manager but as a real estate investor with flipping experience. He has 360-degree knowledge of every angle of the process from both sides of the spectrum. Discover why he chose to join the Kiavi team and his journey in real estate investing in his own words:
About me
I grew up working alongside my father as a general contractor. Out of high school, I chose to pursue a bachelor's degree to be the first Parente to earn one and to ultimately avoid the natural progression of joining the family business and working as a contractor. Ironically, after completion of my communications degree and being unable to obtain a full-time position where I felt valued, I scraped together the money and launched into something I knew well.
In 2012, I purchased my first rental, and since then have been building my rental portfolio—and I have also successfully executed six flips! While I do work full-time for Kiavi, I still balance and stay very active in the real estate market and am still building wealth for myself and my family through real estate investing. Being an investor helps me stay on top of my game at Kiavi, and working at Kiavi helps me stay on top of my game as an investor. They are very complementary to my career and long-term goals.
Joining Kiavi
When I was first brought on to the team at Kiavi, it was initially a six-month contract position. A recruiter reached out to me right when I was wrapping up a flip. So, the timing was perfect. Anyone who has done a full renovation, running subs, and doing a lot of the work themselves knows that it can be exhausting—both physically and mentally—so I told myself that I could definitely sit at a desk for six months, especially for great pay, working the field that I love, and take it "easy" for a bit.
Doing research
To prepare for the interview, I did my research. I submitted an application for funding for a hypothetical project just to get a feel for what Kiavi was all about. And since I was experienced as a real estate investor, I knew what to look out for. I also knew what to not look for.
I was happily surprised, to say the least—and it's because of a past experience with obtaining financing that really put it into perspective for me.
A prior experience
A couple of years prior to my interview, I had used a hard cash lender to fund a deal that I had my sights on. To say it was a disappointing process is a massive understatement. The process with this lender was overly invasive. So much so that I joke that they wanted to know what I had eaten for breakfast that morning!
That experience really left me convinced that hard cash was not a good fit for me until I pulled up the Kiavi site on my phone and, in a matter of moments, had submitted all of the initial information required to start the process, had details sent to my email, and then moments later, got a followup call from Ryan Chong (one of our killer customer experience managers).
It was after that call that I told myself, "If I don't get this gig, it's cool because I think I just figured out how I'm going to fund and scale my operation moving forward."
A new REI outlet and a new perspective
Kiavi was not only a place I wanted to work but a place I genuinely believed in based on experience. I saw right away the problems it solves, and its ease of use.
Needless to say, I did, in fact, get the job, and my knowledge and background in the industry have been utilized by many teams in the organization to gain a broader understanding of what real estate investors are thinking, looking for, and how internally we can support them and develop our products and services to better fit them. Real estate is my passion, and I love to use my experiences, wins and losses to serve our company and to assist our borrowers in achieving success in real estate investing and building wealth!
Working here has given me new breadth and depth into my own experiences, and I'm excited about what we have accomplished and where we are going.
Thanks, Nate! We are grateful to have you as a part of the team!