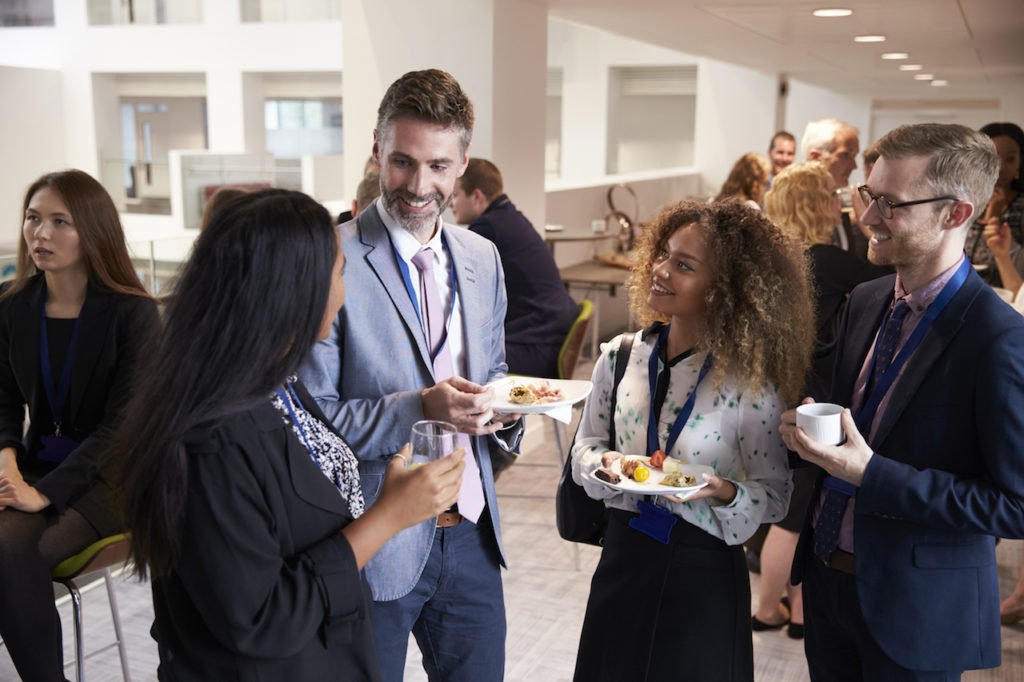 6 Steps to Network Effectively in Real Estate
Note: originally posted on LendingHome.com and LendingHome is now Kiavi.

Whether you love it or hate it, networking can play a crucial role in your real estate investing business, and in your career in general. While the importance of networking probably isn't a huge mystery, knowing how to network effectively tends to be a little less obvious. With that in mind, in this post, we brush up on the importance of networking and dive into six steps to help you build or improve your business networking skills.
Importance of networking
As much as we would all like to think we are strong enough and smart enough to do everything ourselves, attempting real estate investing in this manner only causes setbacks and makes for a more challenging experience.
Think about these things:
If someone else has already successfully done the type of investing you want to do, why not learn from him/her?
Assuming you can't be an expert on every topic and master every skill, why not surround yourself with a team of experts in those areas?
If you hit a challenge or run into a question that you struggle to overcome by yourself, wouldn't it be helpful if you could call someone who could give you an answer or at least provide solid advice?
Real estate investing has to be a team effort. Even if you are an individual investor and work only on your own properties, you can't fill every role that is required for the investment to be a success. Maybe you can find the deal, negotiate the deal, purchase the property, and rehab the property all on your own; but what about financing? Networking can help you find a lender you can trust, one who is right for you and your business and with whom you can build a partnership. For instance, in addition to offering bridge loans, Kiavi provides a free risk assessment and other resources to help property investors pursue more and better deals and grow their business.
The list of important team players doesn't stop at lenders. Some people, for instance, aren't as skilled at rehabbing or handiwork as others. In many cases, those people, or even more skilled people who run into tasks they can't take care of on their own, are going to need a trusted contractor or handyman. And how are you finding your deals? Having access to a skilled and competent real estate agent who knows what to look for in deals and where to find them can save you a lot of time and open more doors.
The most successful real estate investors, entrepreneurs, and businesspeople all work with teams of people. And when you know the right people and hire them to do what they know best, you save time and money on figuring it all out for yourself and avoid making unnecessary and costly mistakes. But in order to create your winning team, you first need to meet people. Here are a few tips to help you network effectively.
How to network effectively in real estate investing in six steps
Now that we've reviewed the importance of networking and building a team, let's dive into six basic networking tips that can help you meet the right people and build valuable connections.
Read and prepare ahead of time. Probably one of the most powerful ways to help you network effectively and efficiently is to have at least somewhat of an idea of what you are going to talk about when you meet people. Do a bit of research and prepare to ask questions and discuss real estate investing topics. You don't have to be an expert on any of those topics, but you at least want to be able to hold your own in a conversation. Networking effectively is about making connections, which requires a two-way conversation rather than just listening. You also need to be at least a little bit credible, even if it's just being honest that you are a beginner and not quite sure which investing path you are planning to take. Between hardcopy books, eBooks, podcasts, and other online resources, there's really no reason why you can't go into a networking event with at least a bit of real estate investing knowledge. One helpful idea: learn just enough about real estate investing and being a real estate investor to know what questions to ask. Don't just pull out basic unimportant questions that won't really help you, but rather learn enough to be able to formulate relevant and honest questions. If you know enough to ask these questions, you probably know enough to participate in conversations.
Fake it 'til you make it. That slight bit of real estate investing knowledge may not be much, or even enough to convince anyone you have any clue what you are talking about, but it's a start. No matter how much knowledge you have though, always consider the 'fake it 'til you make it' option. This is in no way advising you to be completely fake and talk about a million things that you have absolutely no clue about; 'Fake it 'til you make it' is more about looking like you are supposed to be there/you belong and holding yourself slightly more confidently than you really feel. For instance, if you want to fix and flip houses, instead of telling everyone you think that's what you want to do, you can tell people that you are actively looking for some fix-and-flip deals around [insert city]. You can easily say that with a lot of confidence — it's an embellishment rather than a lie; and people might take you seriously and offer you help in some way towards your goal. Soon enough you will be flipping houses.
Look for common goals. Speaking of goals, real estate investing is an amazing industry because it offers different ways to invest. But the flip side to that (pun intended!) is that there is also a lot of information out there, and a lot of that information may not be applicable to you at all. If you are fixing and flipping properties and are looking for financing, it's not going to be very helpful for you to spend a lot of time with a lender you just met if that lender only offers conventional mortgages rather than hard money loans. In addition to looking for connections that offer products or services that are applicable to what you want to do in real estate investing, you also want to look for people who share common goals and from whom you might be able to learn. If you are looking for financial freedom and passive income, be leery about taking advice from the guy who works 100-hour weeks. When you start to find people who share common interests and goals, you will get better at finding resources to help you along your real estate investing journey. The best way to find these people is to just continue to network with more and more people in different settings.
Diversify. Speaking of different settings — network in different places! This could be a combination of different real estate investing events around you but it could also mean adding online networking to the mix of in-person events. Pull from several different pots and you will be more likely to find people that seem like they might be a fit for your investing. Here are a few places to look for people to network with: real estate investing social networking sites, real estate networking and investing events, including conferences and seminars, real estate investing Meetup groups and clubs. You can search each of these terms either generically or for your particular city and see what comes up. Most of these networking places will have both real estate professionals as well as newer investors trying to learn the ropes. Both can be great connections to make.
Never rule out a connection. This is one of the most important networking tips. Always remember: it only takes one person to completely change your life. This one person might be a mentor, an investment partner, some combination of the two, or someone who leads you into the biggest investment of your life. With every person you meet, always be curious about him/her and what they have to offer. Don't spend excessive time with people who aren't on your path at all, but also don't burn bridges unnecessarily because you never know who will help you get to the finish line. It's rare when someone doesn't "know someone." Even if the person you meet isn't "the one," he/she may very well lead you to the next step or that critical component necessary for your investing success.
Offer help. Networking is about building connections. And, the most meaningful business connections are the ones based on mutual understanding and benefit. As you meet people and learn about them and their goals, look for ways you can help. You never know which of your skills, existing connections, or experiences can be beneficial to someone else. So, don't just go out there looking for help and advice, but rather find your own ways to make a difference. You can think of this as a proactive way of building a network or 'paying it forward.'
Maybe you aren't ready to invest yet (check out Five ways to know you're NOT ready to invest in real estate (yet) ), but it's never too early to start networking. If you understand how to network effectively as you start into it, you'll make the process more efficient, more beneficial, and more enjoyable for the long-term. You never know what you might learn and from whom, so staying open-minded during your real estate networking, while also staying focused on the prize, is surely going to add tremendous benefit to your own investing success and professional growth.
Are you wondering how to join a real estate investment group once you've found one? It's easy—just show up!