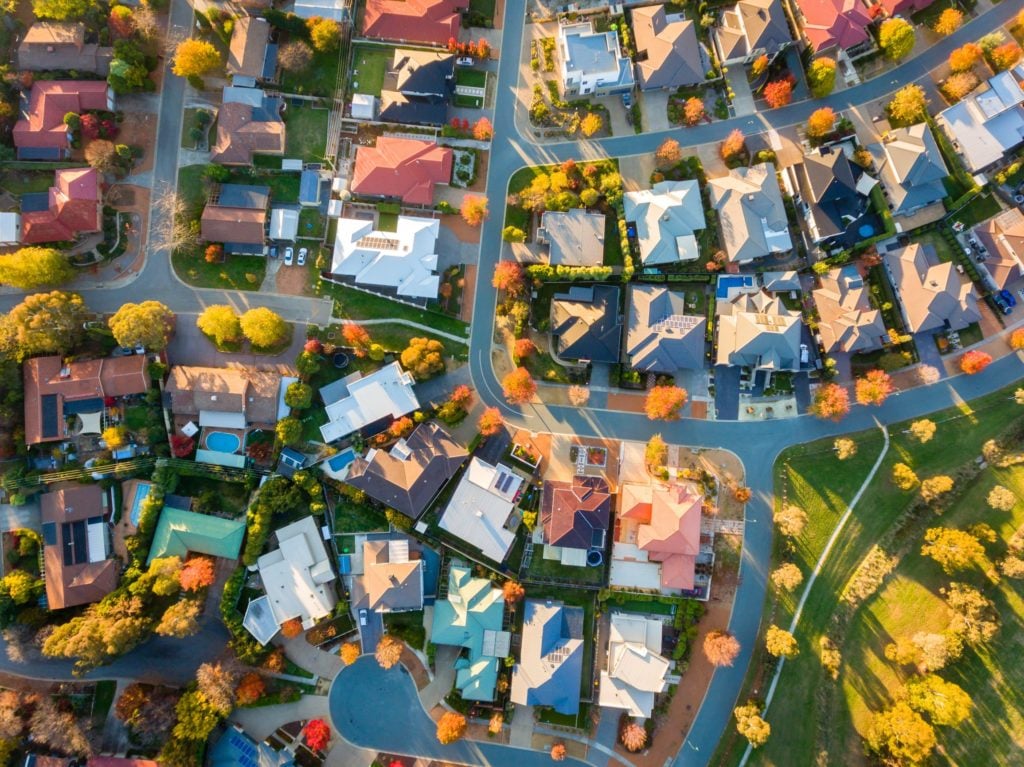 5 Things You Should Know About Real Estate Comps
Editor's Note: This post was originally published in November 2018 and has been completely revamped and updated for accuracy and comprehensiveness.
Real estate comps are one of the most common and reliable ways to assess the value of your property after you've renovated or rehabilitated it. Let's discuss how to use them, how to find them, and how to arrive at a great offer price for your property confidently.

A secret of successful property investors is finding the right purchase price to maximize potential profit—it's a number's game: a careful balance of market analysis, intuition and cautious planning.

One of the most common and reliable ways to determine an offer price that's low enough to see a large potential profit margin yet is, at the same time, sufficient to win you the bid is through real estate comps. Perfecting the strategy of using real estate comps to reach that ideal market price comes with extensive research and experience.

We'll guide you through using real estate comps to estimate property value and provide resources for finding comps. These steps and tools can help you to arrive confidently at an offer price that maximizes the potential profit of your next project and beyond.
What are real estate comps?
Real estate comps—short for comparables—are sold homes in the same neighborhood and similar in size, age, condition and features as the property you are trying to buy or sell. Understanding how to find comps will help you determine a fair and competitive asking price for your potential investment property.
Why are real estate comps important for investors?
Running comps can help investors avoid overpaying for a property and selling for a lower profit than necessary. Simply put, comps help you determine your return on investment (ROI) for a specific real estate deal.

Below is a more in-depth look at how real estate comps can benefit fix-and-flip and buy-and-hold investors.
Fix and flip
Fix-and-flip investing includes buying and selling within one overall project. Real estate comps will help you evaluate a property you may want to purchase to flip and when your property goes to sell.

As a fix and flip investor, running comps before purchasing a house will help you secure a property that allows for a renovation budget, closing costs and profit. Knowing ahead of time what your renovation budget should look like based on your evaluation of comps gives you the added benefit of balancing the extensiveness of your renovation.

Researching comps goes hand-in-hand with understanding necessary renovation costs, allowing a fix and flip investor to realize a property's true value as quickly as possible.

When it's time to sell, you should run comps again to determine the property's ARV (After-Repair Value)—the estimated value of a property after renovations are complete. Fix and flip investors commonly use ARV to gauge the worth of a rehabbed property, including how much it can be resold for after repairs. ARV can be calculated using nearby comparable properties in the area that were recently renovated with similar enhancements.
Buy and hold
Comping properties could be considered even more prevalent when deploying a buy-and-hold, or rental, strategy. Because buy and hold is a long-term investment strategy in which an investor purchases a home and holds on to it as a rental property for an extended period, it's necessary to research comps in three phases throughout the process:
Comping the initial property of interest before buying
Looking at rental comps to set your price and understand the market potential
Comping if or when its time to sell the property to get the highest return
Just like with fix and flip investors comping before buying a rental property is important. It's what helps you understand the deal and allows you to budget for repairs or upgrades.

Before you purchase a new rental property, you'll want to understand what typical rent prices look like in your area of interest. You don't want to overpay for a property and have a monthly mortgage payment be higher than what you can feasibly get renters to pay. By evaluating rental comps, you can better calculate whether purchasing the property for a specific price will provide the desired ROI.

If you invest where you can charge a higher rental amount, you'll likely take home a higher monthly profit, especially if you score a great off-market deal. Certain areas attract renters more than others, and these are the areas you would typically want to target. That's why also evaluating rental comps is key.

Aside from the monthly rental profit, comps are also crucial for landlords if or when they're ready to sell a property to ensure they get the most out of the sale.
What to consider when searching for real estate comps
Finding real estate comparables can be daunting for beginners, but knowing what to look for beforehand will help you accurately determine which homes qualify.

Below are the five features to look for when you compare the home value of similar properties.
Home Square Footage
Finding comps with the exact same square footage as the property you're working on isn't necessary. In fact, it could be close to impossible, making this research-intensive phase longer and more complex than is needed.

When comparing square footage, properties considered acceptable comps should come within 25% of the square footage of your potential purchase. So if your property is 1,500 square feet, look for comps in the 1,125-1,875 square feet range. Anything bigger or smaller will skew your averages.
Bedrooms and bathrooms
Be sure to only search for homes with an equal number of bedrooms and bathrooms as your property. For real estate investors, the number of bedrooms and bathrooms is of utmost importance, especially when combined with the square footage.

For example, there could be a 2,000 square foot house with 3 bedrooms and 2 baths, while there could be another house of similar size but with 5 smaller bedrooms and 4 baths. These properties would be valued differently in the same neighborhood.

Thus finding homes in your area with the same number of bedrooms and bathrooms is critical in helping you more accurately determine the offer price. If there aren't any recently sold homes in your neighborhood with the same number of bedrooms or bathrooms as the property in question, consider the property's amenities to make up for it.
Amenities
Amenities are any home features that add or subtract property value, depending on the buyer to whom you plan to sell. Big backyards, property space to add an expansion, recently updated bathrooms or kitchens, a swimming pool, higher-end finishes or materials and walk-in closets all add to the house's value.

As mentioned, finding properties with similar amenities is especially important if you have challenges identifying homes with the same number of bedrooms and bathrooms.

Also, keep in mind that a property's amenities should line up with the overall feel of the neighborhood. A big backyard or easy access to a community playground might be important if there are mainly growing families in an area.
Neighborhood
As a property investor, you aren't just investing in the property but also in the neighborhood. A lot can change from one neighborhood to the next. As a result, a home's location almost always impacts the home's value (and your potential ROI).

Real estate comps should have the same neighborhood features, such as distance to stores, waterfronts, and views. Also, keep in mind the local schools and access to public transportation.

When evaluating the neighborhood, ask yourself the following questions:
Who will the neighbors be? Is the area primarily first-time home buyers, retirees, or college students?
What is the neighborhood like at night? Is it a place you would feel safe?
What is the noise level like during the day, on the weekends and at night?
Are residents in the area made up of renters or homeowners?
Are the houses on either side of the subject property well-maintained?
Potential buyers might primarily be looking at your property, but they'll also want to know who will live next door. Neighbors can potentially make or break a deal for buyers. They could pass up a house they love for one in a different area if they are uncomfortable about the neighborhood.
Recent Sale Prices
When you find a handful of comps with similar square footage, bedrooms, bathrooms, and amenities, it's time to find out what they were priced at and how long they stayed on the market before they were sold. You should only research properties sold within the last six months.

Researching all of these points will give you an idea of the price bracket you need to remain within to be competitive with the other homes on the market and maximize your profits.

When looking at the sale prices of homes in your area, you must consider more than just the final sale price. While location, proximity to great schools, and overall condition play essential roles, the other major factors that can significantly impact the sale price include:
Supply and demand
Interest rates
Economic growth
Homeowner upgrades (i.e., additional bathrooms, for example)
Growth potential (i.e., can you add a second story or a guest house on site?)
How to determine home value using comps
Now that you know the five key features to look for in real estate comps, here is how and where to leverage that information to estimate the property value for your next investment.
Search recently sold listings
Your first step in finding comparable properties is to search for recently sold listings in your area. The key word here is recent, which usually refers to homes sold in the last six months.

As a reminder, when looking at comps, you'll want to ensure the following:
They are in the same neighborhood
They have similar features
They're approximately the same square footage
They're of similar construction
While there are plenty of helpful online resources that you can use to approximate home value, don't make your decisions based on online calculators alone. Instead, confirm your research with a reputable Realtor in the area and even check out the comps yourself.

Your goal is to find three similar properties to help you determine a competitive offer with attractive profit potential. A great place to start is to look at data on the MLS, a database of properties that have been sold or are currently for sale in a given area. Only licensed real estate agents, however, can access this system to identify similar properties within a neighborhood to draw comparisons.

Not a licensed real estate agent? Don't worry—several other resources are available to help you find comps.
Free home value websites
Below are five of the most popular free home value resources, which can help you estimate a property's value in minutes.
Zillow
Zillow is the go-to online resource for everything real estate related. This interactive site makes searching for properties a breeze. It offers a variety of filters for a more specific search and bases its home values on various sources, including public records and recent sales comps.
Trulia
Trulia is another popular real estate listing website with a unique way of connecting users through local insights, discussion boards, community events, crime reports, and school ratings. This comprehensive site aims to give buyers a complete picture of the community in which they're buying.
Redfin
Redfin boasts unique features that many other real estate listing sites don't have, including a 3D walk-through feature to truly experience the home and a relatively low listing fee for sellers, at only 1.5%. However, this is more of a buying/selling website and is not necessarily the best spot for estimating house comps.
Realtor.com
One of the things home buyers, investors, and house flippers love about Realtor.com is that it can calculate a property's current value and track your investment as it grows via an innovative tracker.
Eppraisal.com
Eppraisal.com can provide you with its own estimated value and a Zestimate value in particular scenarios. Eppraisal.com can offer many features under one hub, including recent home sales in your locale, current refinancing taxes and other essential home selling and buying details that you would typically seek.
Confirm the accuracy of comps
Get expert advice
After you estimate house comps, get a second opinion from your Realtor. If you've adequately vetted for the right Realtor, they should have inside knowledge about the market conditions of specific neighborhoods you're looking at and will let you know if the price range you are leaning towards is accurate and realistic.
Get an appraisal
Another way to get expert confirmation about a property's value is to have it appraised. An appraisal will offer a non-biased estimate of a property's worth. If your online research comes close to the appraisal results, you can be confident that you're heading toward that golden price range.

Remember that an appraisal differs from asking your real estate agent for a Comparative Market Analysis. An appraiser will look at the details of the home to calculate the value. Some significant areas they evaluate include property location, room count, the convenience of the layout, improvements needed for the kitchens and bathrooms, condition of systems such as the HVAC, and the overall condition of the property's interior and exterior.

Considering all of these things, your appraiser can give you an idea of a fair market value for the property in question. You can find an appraiser in the following ways:
Contact your state agency that licenses appraisers
Find an appraiser in your area
Ask your realtor or lender for a referral
Visit the property yourself
After you have a solid idea of a property's worth based on the area's comps and an expert's second opinion, get out there and check out the comps yourself. While an online search can give you a broad idea about the overall state of the property and location, physically checking out the comps adds that extra safety net layer.
Leveraging comp value for your real estate investing business
Understanding the importance of comps and what they are is one thing, but effectively leveraging them for your real estate investment business is another story. Use the following strategy to find the appropriate price range for your project.

Start your search with all properties within a half-mile radius of the subject property. Ensure these homes have the same number of bedrooms and bathrooms as the property in question and within the same square footage range, give or take 10%. Try to keep your search within homes sold in the last three months.

If you find something, that will be your best and most accurate comp. If you don't see anything, expand your search gradually. Start by adjusting your search to + or – one bedroom. If this still doesn't bring up useful results, extend the sale date to no more than six months, and as a last resort, expand your search radius to the one-mile mark.
Real estate comps example
Rita, a house flipper, found a charming four-bedroom single-family home in a suburban neighborhood outside Nashville. Before she made an offer, she did thorough research on the comps in the area. She used Zillow and Redfin to search for all four-bedroom homes within a half-mile radius that had sold in the last three months. No luck.

She expanded her search to three-bedroom and five-bedroom homes in the area and found a few that were compatible. The three-bedroom homes were 20% smaller than the house she had her eye on, so she discarded those and focused on the homes closer in square footage.

As she looked at the list of five-bedroom homes sold, she found two with similar square footage sold within the last 3-6 months. So, she focused on comparing her potential property with those two properties.

Rita then brought her results to her Realtor, who agreed that the two homes she found were the most accurate comps. They helped her decide on a competitive offer with the high-profit potential Rita wanted for her house-flipping business.
The bottom line
Real estate investors often have to make quick decisions that could significantly impact their return on investment. The fastest and most effective way to do this is by understanding and leveraging the real estate comps. Doing so takes diligent research and experience, but soon you'll be able to seamlessly integrate using comps into your real estate investing routine as you successfully grow your business.