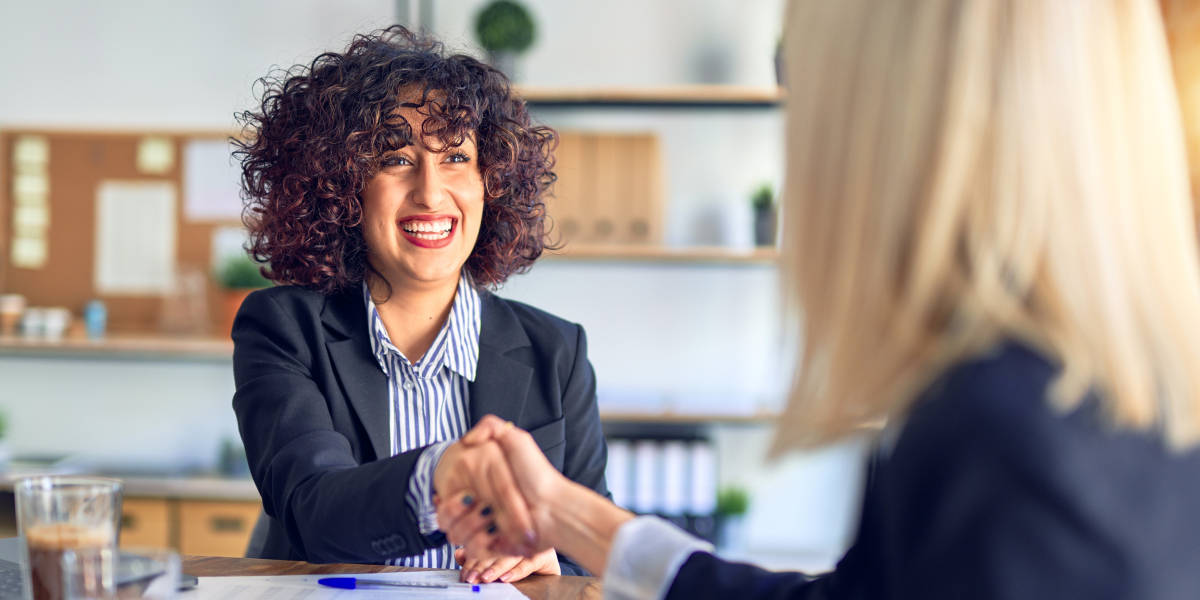 Six Qualities of a Go-To Real Estate Agent for Residential Investors
Are you a real estate agent wanting to grow and serve a diverse group of clients? Working with real estate investors offers a special chance. These investors have distinct needs and challenges, and becoming the go-to agent for them requires a specific set of qualities to succeed in the market environment.

In this article, we'll discuss the five important qualities that can make you a real estate agent that investors keep returning to build your book of business. This will help you form strong relationships with investors and succeed in the changing market to grow your business.
1. Developed mastery of local market knowledge
As a local real estate agent, you already have deep market knowledge of the neighborhoods and communities where you work. This means understanding local trends, property values, and what buyers are looking for.

This knowledge will help you give the best advice and find great opportunities, helping your real estate investor clients get the most value from their investments. Stay updated on market changes and trends with simple tools and continuous learning. This helps create effective strategies for local areas and clients.

To help your clients make the best investment decisions, provide clear, localized information and insights about the area. Knowing about local opportunities helps you suggest special properties and give suitable advice to investors, leading them to succeed. Participate in local talks, connect with community members, and establish strong local relationships to be a trusted local market resource.

Help your clients build strong investment portfolios by guiding them to properties that match their goals, risk tolerance, and budget. Support them in identifying the best value and growth opportunities for a well-balanced portfolio. Organize workshops and share knowledge to assist individuals in making informed decisions, enhancing their investment outcomes, and promoting financial growth.

Make sure to keep clients informed about market changes and new opportunities. You can do this through regular updates, newsletters, or seminars. This helps them stay proactive, make smart investment choices, and manage risks effectively, all while keeping the conversation simple and clear.
2. A robust professional network
You most likely already have built strong connections with other professionals in the industry, like contractors, lenders, and property managers - which is a huge benefit for beginner investor clients. A strong network can bring many opportunities and knowledge, allowing clients to get special offers and be more competitive. This, in turn, allows them to make better investment decisions and explore more possibilities.

Use your connections to discover exclusive investment opportunities, like off-market properties, that are less accessible to the public. This might lead to fewer competitors and improved prices for your clients, allowing them to negotiate and buy properties more easily against cash buyers. Share knowledge and insights within your network to keep learning and stay informed about market trends and future developments.

A strong network can also offer expertise in deal negotiation and structuring, helping you and your clients secure favorable terms. By collaborating and sharing expertise within your network, you can create transparent, value-driven deals that increase investor confidence and satisfaction.
3. Enhanced financial acumen and deal analysis expertise
Aim to really know your stuff in analyzing deals and understanding finance, especially untraditional lending like non-QM financing. This knowledge can help you show your clients the best investment options, ensuring they make money and are financially secure to close the deal.

Work on understanding the details of a deal, like the costs, potential profits, and any risks involved. This way, you can help your clients make informed decisions and avoid unnecessary losses. If your client is a new investor, consider using easy-to-understand language to explain complex financial concepts, making finance more accessible to your clients.

By improving your financial knowledge and deal analysis skills, you can help your clients create a diversified and robust investment portfolio. Keep the information clear and straightforward, helping your clients to understand their investments better and make wise financial decisions.
4. Clear and efficient communication
Investment properties often move off the market quickly, and as you know, strong communication is important to build trust and avoid misunderstandings throughout the investment process. It helps you and your investors understand the goals and strategies to get your client to the closing table.

Be concise when discussing investment opportunities, market trends, and property details. This promotes better understanding and helps investors feel comfortable and well-informed. Listen carefully to what they want, like, and worry about. Give them clear, simple answers and explanations that match their understanding of real estate.

By becoming an effective communicator, you make your clients feel more understood and valued, leading to healthier and more productive deals in the future. Get feedback regularly on how you communicate and adapt to each investor's preferred way of getting information. This ensures smooth and effective exchanges, fostering a positive collaboration in the real estate investment journey.
5. Adopt a flexible and innovative approach
Stay flexible and open-minded, and adapt your strategies to match the changing real estate market and the varied goals of different investors. Being innovative means being ready to see and act on new opportunities and constantly refining investment strategies for better results and growth.

Think creatively about solving problems and exploring new avenues for investment. Embrace new technologies and methods that can offer improved insights, streamline processes, and ultimately lead to better decision-making. Keep learning and stay curious. Absorb new information and perspectives to navigate the changing real estate landscape effectively.

Stay flexible and adapt plans as new information and market conditions change, meeting investor needs promptly. To assist clients in the ever-changing real estate market, it is important to be flexible and forward-thinking. This will enable them to maximize their investments and achieve their long-term goals.
6. Collaboration with specialized lenders
Think about pairing up with specialized lenders like Kiavi, who really know the ropes of real estate investments. This way, you can promise your clients a hassle-free and smooth lending experience and give them a direct line for easy communication. Plus, you can introduce them to a range of finance options that fit their specific investment ideas like a glove.

Kiavi is all about financing residential real estate investments; we get the ins and outs and all the tricky bits of the process and offer solutions that are right in line with what investors are looking for. We pride ourselves on being clear and flexible and keeping clients – and their real estate agents – in the loop so they feel comfortable and confident about their investment decisions.

At Kiavi, we make sure investors can easily get their hands on the right financing solutions, helping them steer through the ever-changing world of real estate. We're more than just a lender—we're your partner in your real estate investment journey, sharing essential insights, support, and tools to uplift the investment experience.

By working with a lender like Kiavi, you can boost the services you provide to your investors, enriching their investment journey with specialized knowledge, personalized solutions, and unwavering support. This collaboration not only benefits your clients but also ramps up your credibility and the array of services you can offer, creating the perfect setting for ongoing success and growth in real estate investment.
Final thoughts
Stepping up as the real estate agent that investors count on is super rewarding—it can open new doors and really boost your career. It's about rocking these five key things: knowing the market inside out, having a bunch of professional connections, being flexible in your approach, being sharp in financial analysis, and being crystal clear in communication. This way, you become the go-to person for investors.

Whether you're already in the mix with investors or looking to jump in, these traits will help you succeed in the fast-moving world of real estate investment. Forming solid relationships with investors is more than just closing deals; it's about being the person they trust, the one they turn to for advice, and helping them hit their real estate investment targets.