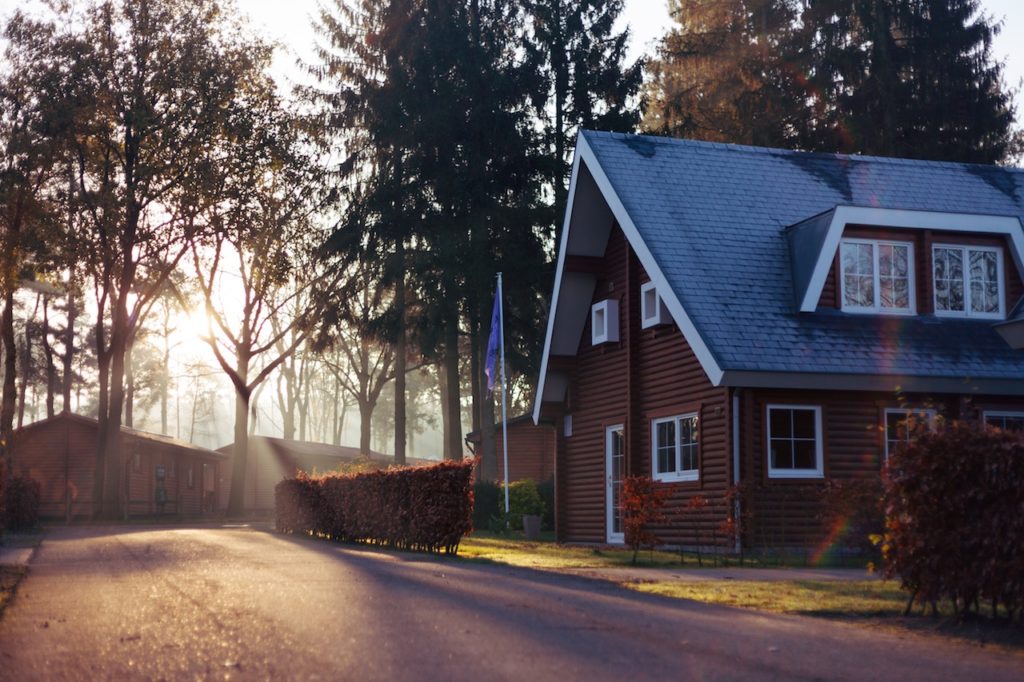 Smart Homes: Benefits and How to Get One
Note: originally posted on LendingHome.com and LendingHome is now Kiavi.

Depending on who you ask, smart home technology is either the wave of the future, or is completely unnecessary.

The pros of setting up a smart home include automating mindless tasks (like setting the thermostat or turning off the lights) and putting more time back in your day. Cons can include data privacy concerns and the amount of time involved with installation.

Specifically for buyers and sellers, smart homes provide special considerations in today's real estate market. Below is a guide on smart homes: what they are, what it takes to create one, and how it can affect your home sale or purchase.
What is a smart home?
You may not realize it, but home automation technology has been available since the early 90s. (Remember when your parents got an in-home theater system that synced up sound with the video?) Today a home is considered 'smart' when the home's systems — lights, security, sound, and appliances — are connected to the internet and controlled remotely via a smartphone.
And it doesn't take much to make a home 'smart.' While many may choose to upgrade all of their homes' features to the latest technology, it's easy to get started by automating just one facet of your home — like setting the lights to turn on automatically in the morning, enabling automatic music by using a home assistant device, or installing a security camera that syncs with your phone at your front door.
Why consider a smart home?
If you're a buyer, smart home technology — for example, a Nest thermostat — can help you save money on energy bills. Smart home tech like Nest cameras can also assist in creating a more secure home and provide a way to prevent theft or see when packages arrive at the door. Having smart home technology isn't a must, but it can be a nice feature, especially if smart home automation is something you're interested in.
For sellers, smart home technology can help differentiate the property from similar ones nearby — especially if there are a glut of properties on the market in your area. In its essence, smart home technology is really there to catch the eye of the buyer — not increase the dollar value of the home. If you'd like to invest in this technology pre-listing, NYMag recommends investing in brands that are households names in the space, such as Nest or Alexa, with the caveat that appraisers won't include smart home technology in their appraisal.
How can you get a smart home?
If you're a buyer in today's real estate market, getting into your first smart home may be as simple as purchasing a property with this technology enabled. With such mechanics rising in popularity, and the added convenience of having some of the technology already installed, smart home automation is a brag-worthy item in many markets. Listings now come dotted with the phrase "smart home tech" or "smart home automation." If this is important to you in a future home, please let your agent know.
For sellers, answering the question of "how can I get a smart home?" is a bit trickier, and it comes down to selecting the right "hub" for you home. The "hub" is the home assistant that manages everything via voice command. All the popular tech giants such as Amazon, Google, and Apple and other retailers, of a smart home assistant type technology. Once you select the hub, you'll need to select additional technologies supported by this hub so that everything can work together seamlessly. For this reason it may be best for sellers to hold off on upgrading your home to the latest in smart home automation. What if you pick a Google hub and your potential buyer already owns an Amazon Alexa?
How to make your home a smart home
Step #1 – After you've selected your "hub" of choice, determine a budget for the smart home technology you'll buy, it can be expensive so it's best to set a firm budget and stick to it.
Step #2 – After assessing the budget, determine your priority. What is the most important item for you to automate? Perhaps having to get up out of bed in the morning and flip the light switch aggravates you, or you'd really love to be able to play music when cooking or when guests arrive. Starting with one item will help keep the setup and automation process from overwhelming you. The priority is different for everyone, but many experts recommend starting with lights (as these are often the easiest to install) and build out from there.
Step #3 – Final step is to then go room by room to think about how your priority can be automated for biggest impact and convenience and the tech and hardware you'll need to make it happen. For example, you're in the kitchen and you want the lights to the basement to turn on automatically when you open the basement door to go downstairs. You'd need to go step-by-step to see what technology is needed to make this a reality.
Step #4 – Set up and install. Tweak as necessary.
Bear in mind it can take many months to get the technology functioning just right, which is why smart home is best done by those living in the home long enough to enjoy the return on investment.