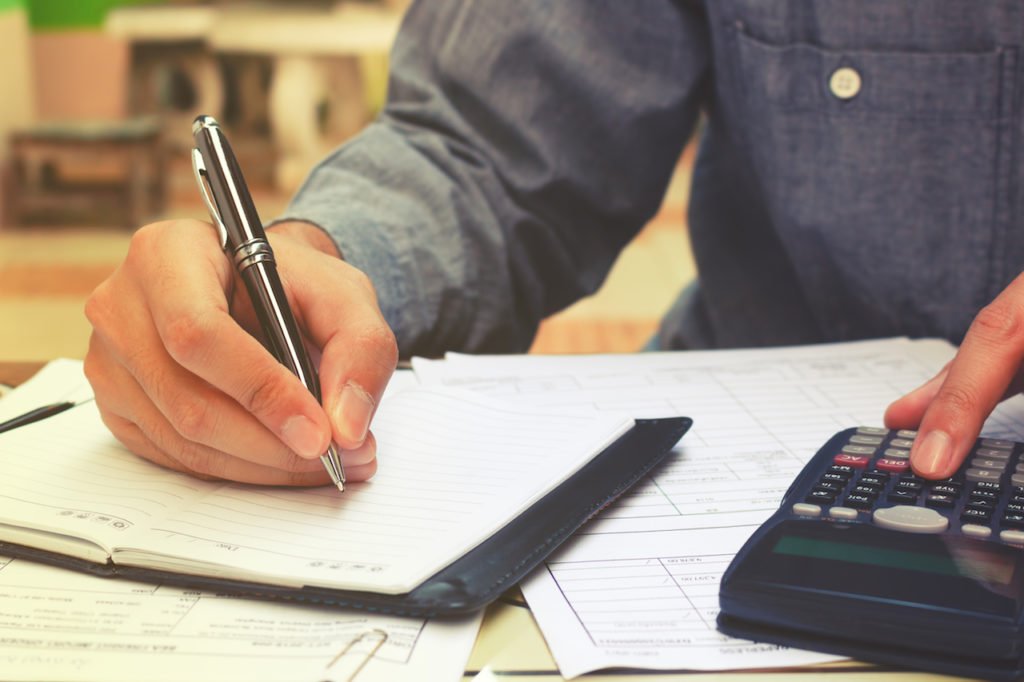 What are Soft Costs: Financing House Flipping
Note: originally posted on LendingHome.com and LendingHome is now Kiavi.

About the author: G. Brian Davis is a real estate investor who has owned dozens of investment properties over the last 15 years. He's also the co-founder of SparkRental.com, an online resource which provides free landlord education and video series for anyone looking to build passive income from rentals.
The costs to flipping a house
Thinking about flipping your first house? Sure, you know that you're going to spend a pretty penny on materials and labor. But costs to flip a house doesn't end there. Precisely because they're less obvious, new real estate investors often find themselves blowing their budget due to soft costs.
To make sure that doesn't happen to you, here's everything house flipping investors and other real estate investors need to know about hard costs vs. soft costs and how to budget accordingly.
The hard costs
Generally speaking, soft costs are all costs beyond hard costs. So, in order to understand soft costs, we first have to define hard costs.
Hard costs in real estate investing projects are often referred to as "brick and mortar" costs or direct construction costs. They're far more clearly defined: materials and physical labor in a renovation or construction project.
Bricks? Lumber? Cement? Drywall? Plumbing pipes and fixtures? All material costs.
Site excavation and grading? Installation? Plumbing work? Painting? Landscaping? All labor costs.
Hard costs tend to be clear-cut and relatively predictable. These are the first costs addressed when figuring out how much it costs to flip a house.
Before beginning a project, you'll collect several quotes from contractors, and the better the contractor you use, the more likely they are to stay within budget. Planning your flip before investing a cent is crucial to your success – if you're looking to get the most bang for your investing buck with your house flipping business plan, here are five of the best home repairs when flipping houses.
The soft costs
Soft costs are every cost involved in owning and renovating (or developing) a piece of real estate. Here are a few examples of soft costs.
Construction: If you're building a new structure from scratch, construction project soft costs include architecture plans, permits, surveys, engineering plans.
Renovation: As a house flipping investor, you may run into renovation-related soft costs, such as permits, inspections, and other fees imposed by the local housing authority.
Lender fees: Borrowing money to finance house flipping? Interest payments, lender closing fees, and lender draw inspection fees are included among soft costs. Nor do they end with those direct financing-related costs – you'll also incur appraisal costs, insurance costs, and other expenses required by your lender.
Legal fees: Purchase-related costs like title company fees and legal fees also qualify as soft costs.
Accounting and taxes: Accounting and bookkeeping fees? Property taxes? Utilities? Homeowners' association fees? Renovation project management costs? All soft costs.
Marketing: As a house flipper, you'll run into advertising and marketing costs when you go to sell the property. They could include a real estate agent's commission, flyers, ads, or other marketing-related costs to sell your finished product.
Can soft costs be financed?
Many house fix-and-flip lenders (Kiavi included) will finance 100% of the hard costs of a renovation project.
But what about soft costs?
Unfortunately, real estate investors are on their own for covering most soft costs. Many of these expenses are carrying costs – lenders won't cover your utility bills, and the monthly loan payment itself is a soft cost!
But, investors still have a few options in this regard. Many real estate investors opt to hold onto their investment properties as rentals rather than selling them. In this case, many long-term landlord loans will allow borrowers to pull their cash back out, based on the post-renovation appraised value.
Even though investors pay out of pocket for their soft costs while renovating, they can pull some of that money back out in a refinance.
Another option for investors? Joining forces with a partner. If you're light on cash and worried about all the soft costs not covered by a bridge loan, consider partnering with another investor who can contribute some extra capital.
Planning house flipping budget
As mentioned earlier, expense planning is crucial to your success as a real estate investor. Why? Because your returns depend on your ability to accurately forecast and budget for costs, both hard and soft.
For your hard costs, make sure you use a reliable, trustworthy, and experienced contractor. Check their referrals carefully, read their reviews online.
Be sure to also choose your renovations with ROI and your selling price in mind. Staying on budget will make or break your returns as a flipper.
But staying on budget doesn't end with physical construction and renovation costs.
Most new real estate investors don't budget enough for soft costs. Sure, you probably budgeted for interest, taxes, insurance, and other carrying costs. But did you budget for accounting costs? Permits? Utilities?
As part of your planning, make sure you budget a buffer for both hard and soft costs. For hard costs, that includes a 10-25% budget overage, in case the contractor goes over-budget.
For soft costs, that often means planning for the project to take longer than anticipated. If your contractor estimates a project will take 45 days, budget for 60, or even 90 days. If you think you'll sell the property within 60 days of completion, budget for 120 days for marketing.
After all, your pricing strategy for the flip may need to be tweaked if it doesn't sell as quickly as you planned!
Things may take longer than you expect in your first flip deal. That means far higher carrying costs and other soft costs – plan for them so you're not surprised later!
Don't let soft costs snipe your profits
Soft costs can be the silent ninja assassins that kill your returns as a real estate investor.
Because they're less obvious, many new real estate investors overlook them. But your first house fix and flip will almost certainly take longer than you anticipate, which means you'll learn firsthand just how much impact soft costs can have on your bottom line.
Get advice from experienced real estate flippers to get a better sense of how they budget extra for soft costs.
For a real estate investor, there's nothing worse than surprises. Plan, budget, and forecast, so you're prepared for every expense that comes your way, and you walk away with the profits you expected, or more!