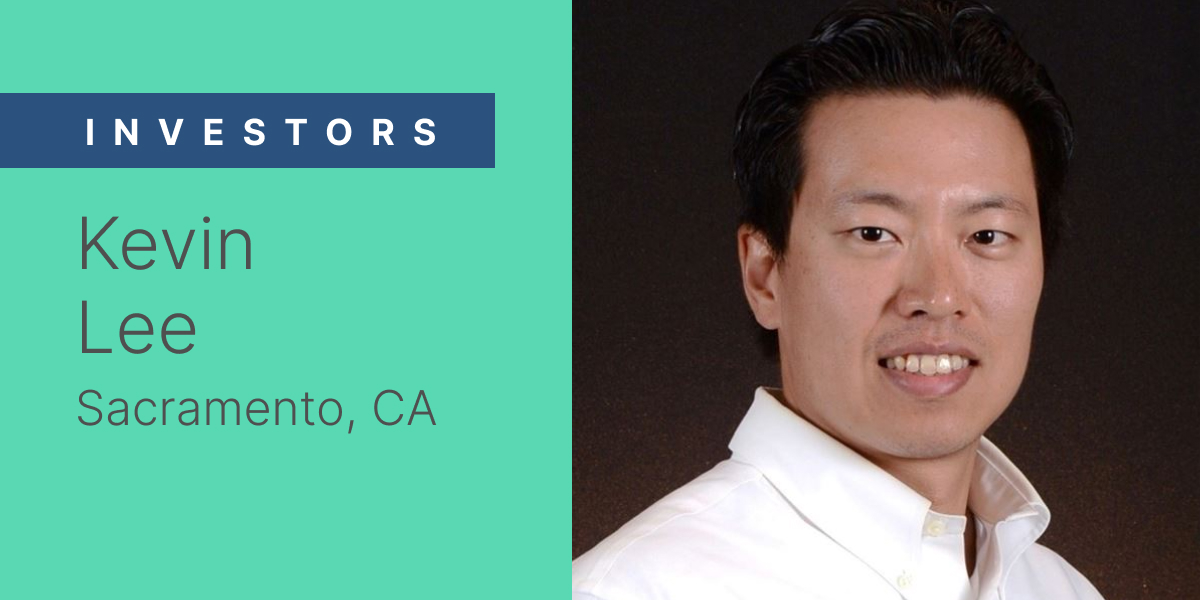 Real Estate Investing Success: Kevin Lee
Note: originally posted on LendingHome.com and LendingHome is now Kiavi.

Kevin Lee is an active customer who exemplifies what it means to turn your fix and flipping endeavors into a bonafide, lucrative real estate investing business. Formerly a tech professional in Silicon Valley, Kevin ventured into the world of house flipping and never looked back.

Since he began flipping homes in the Sacramento area in September of 2017, Kevin has turned 28 deals, flipping around two to three homes per month. He now employs 21 people, has a business partner who helps manage his rehabilitation projects, and continues to grow his business while fostering a team he trusts.

How did he do it? Where did he start? Read more to discover the tricks of the trade and how a little risk and a lot of hard work can pay off when it comes to starting a career in real estate investing.
Starting fix and flipping
What started your interest in fix and flipping?
I heard about flipping houses from former colleagues, as well as on TV, and thought I could do it too. I really enjoy seeing the improvements of a project from start to finish and have always wanted to work with my hands, so I figured it would be a good fit. As a result, I am so glad I followed my gut and took the chance to start a career real estate investing. Every time I drive by homes I rehabilitated and sold, I always get that sense of pride. I think, "I rehabbed that house and because of it, these people have a great home to make memories in."
How did you first educate yourself on the process?
I learned by doing, mostly. I pick up something new with each flip. I also do my research and see similar homes for sale near the houses I buy. Those homes give me an idea of what my competition looks like and what it is I need to do to command a better price, so I create a sense of value—and people like to buy homes knowing that they are getting a great value.
What were your expectations going into it? The outcome of those expectations?
It's a tough job. It's tough to source materials at cheap prices and to get a rehab cost within budget. It's tough finding good contractors and making sure they do what we have told them to do. It's tough writing a countless number of checks to our workers and our lenders throughout the process while waiting for a good payday when we sell. The moment of success is what people see on the outside, but the headaches and process of getting there are hidden—and definitely not instantaneous. It's all worthwhile though. With each successful flip, we keep on building our track record.
Unlocking the ability to scale with Kiavi
Describe how you purchased properties when you first started out.
I would go to my local hard money lenders for funds, but now, I just stick with Kiavi.
How did you first hear of Kiavi?
From a high school friend who I ran into at an airport! Little did I know, he had been flipping houses for awhile. He's done hundreds of flips virtually (without seeing them in person) and he uses Kiavi. Since he referred me and I started my first deal with LH, I haven't looked back!
How has Kiavi improved that process and allowed you to scale?
I like how Kiavi streamlines the process. To me, one of the most important factors besides cost saving is always the peace of mind that we would be able to close on time. It would be a nightmare if on the day of closing, I get a call from my lender that we are having problems lining up the fund and we can't close. It would be really hard for me to tell the homeowners and it really hurts our business and reputation. It has happened to me in the past with one lender. I no longer worked with them after that.
With Kiavi, I don't have to worry. They have offered me a way to get the financing I need while expanding and focusing on multiple flips at a time. They have been a key factor in growing my business.
Expanding further into the world of real estate investing
What would be a typical project for you?
A typical project is a single family residence that is 850-1,500 square feet and between a $150k-250k price range with the potential resale value of $250k-350k. We are niche in middle to above middle home price neighborhoods of Sacramento. Usually the price dictates the location fairly well. Anything less than $150k is most likely in really bad areas (e.g. war zone, etc.), unless we are extremely lucky and are able to get properties at an insanely deep discount.
How do you find contractors and real estate agents?
We picked up our crew by driving around neighborhoods. We simply saw people working on houses and pulled over to strike up a conversation with them about a work opportunity with us. They have been with us for more than two years now.
As for real estate agents, we try to network with as many of them as possible. We talk with agents who have fixer listings and ask them from time to time to send them over to us. We haven't done a very good job staying in front of them as much, but that is something that we are actively working on so we can start getting these referrals on a consistent basis this year.
Tell us about working with AirBnB and your short-term rentals.
Whenever we flip a house, we get a big chunk of money. Then, we have to start looking for our next deal. (A professional flipper would probably start looking for deals faster so the sale proceeds from the previous flip goes into the next ones right away.) So, there is always a constant cycle.
We started thinking about how we can obtain passive income out of the properties we rehab so we do not have to work so hard. We couldn't rent these houses out to long-term tenants because the rents do not cover the monthly cost obligations (e.g., mortgage, utility, yard service, etc.). In addition, we have seen badly beat-up houses from landlords whom we have purchased from. Tenants do not have the same mentality as owners. They simply do not take care of the house they live in as well as owners do.
We began experimenting with short-term rentals once the property was refinanced. We were able to get 2-3x the normal, typical rent with the added benefit of prolonging the life expectancy of the home hardware and appliances. There is not as much of the normal wear and tear. Someone who comes from out of town for two to three days does not usually use the oven, washer, or dryer. And they mostly don't use the kitchen either as they opt to try various nearby restaurants. Besides, if there are problems (plumbing, leaks, etc.) with the house, we can address them right away.
From the perspective of these guests, if they can get more amenities than a typical hotel can offer, why not stay in a house? You have a kitchen and bedrooms. You have the WHOLE house to yourself. Our houses are fully furnished with kitchenware, cable, Internet, etc. The experience is just as good as staying in the hotel, if not better. It is a win-win for both guests and us.
In addition, we have a full-time cleaning crew that are scheduled to clean the house after guests check out. We have also automated communication with guests via online technology for prompt communication which is key to running a good hospitality business.
In the span of six months, we have turned six houses into short-term rental homes. We have garnered enough great reviews that elevated us to Superhost status on Airbnb. Many owners have started reaching out to us about managing their properties via short-term rental. Inadvertently, we have started a property management business.
How has that changed your business?
It gives us another exit strategy. If a house we rehab is in a good location and has potential for short-term rental passive income, we just keep it in our portfolio. Since real estate is bound to appreciate, we are able to build some back-end equity as well. We have also started managing other people's properties for a higher rental income.
An experienced perspective
What is one thing you wish you knew before starting a career in real estate investing?
I don't really have any. I am learning as I go and believe my crew is doing the same. If there's really one thing, I'd say that I wish I could have started earlier. If we could mitigate all the risks we can think of at the very beginning, what could really stop us from doing it earlier?
Has the industry changed since you started?
Cost of materials has gone up! We used to be able to buy a slab of granite for a third of the price it is now. My guess, it could be the tariffs and trade war with China.
What are the vendors have you learned you need for every project vs. which jobs do you like to do yourself/don't need a vendor for?
If time was not an issue, I would like to work on the landscaping. Blowing the leaves, putting down the bark, and planting the flowers are all aspects of gardening I don't mind doing. But imagine doing this 2-3 times every month in addition to my own yard to clear! So, I leave it to the pros. My time is so valuable in my business that it is better spent doing interviews like this one, talking to homeowners, investors, contractors, and developers.
If you could imagine a service or tool or resource that would improve the way you work in the future versus today–what would it be?
I think a service or tool that would be really helpful to us is a software that would take care of transfer of utilities and payment of them every month. It is a bottleneck for us to call the city, the gas company, the water utility company, cable company, and solar company to transfer utilities over. Every city within the county is different too. You can imagine doing this 2-3x every month. It's a distraction, but it is necessary.
Do you have any unique touches or design elements you put on your properties?
I am all about appealing to the masses. Our bread and butter is median-price homes in our market. If we can streamline the process of acquiring building materials (flooring, granite, vanities, paint, etc.), it just means we can renovate faster and have the money back out working for us again. I have made a conscious decision to stay away from higher-end homes because those tend to sit longer on the market and the holding cost can increase to the point of killing the profit.
How have you responded to any market downturn that has occurred while you have been in business? Or, if you haven't experienced a downturn, how would you react to one?
We have been very conservative with acquisition, but not conservative enough to sit on the sidelines like a lot of flippers or new flippers who do only one or two deals a year. I guess our immediate response is the speed of execution in flipping and putting houses back on the market and the pricing discount we get from these homes.
If the market condition is adverse, we could turn our rehabilitated properties into short-term rentals after they have been refinanced, so at least we break even with mortgage payment responsibilities. We could potentially sell our stabilized short-term rental assets to investors who are looking for cash flow and appreciation in this market.
Real estate investing rewards
What was the most rewarding experience?
The most rewarding experience was getting an offer on the first house that I've flipped. I remember picking up scraps of blue tape, granite, cigarette buds, and debris on the front yard to improve the curb appeal before our open house. When I got an offer, it dismissed all the self doubts. I thought, "I actually did it, and I can keep doing it too."
What went through my mind before I bought the property was this analysis: The worst that could happen is I would pay $50k in tuition to learn the ins and outs of rehabbing a property. The second worst thing that could happen is I would come out breaking even, but got a free education on flipping. But what actually happened was I came out positive–and learned a ton! It didn't turn out the worst. I fared well. More importantly, it put me on the map. I had a track record! Now, I've been getting calls from lenders who want to loan on our next project. Before, it was the problem of funding. Now, it's the problem of finding good deals, so all the partners involved can all profit!
Looking forward
What is your dream property to flip?
I would not be so gung-ho to say I would rehab anything. For instance, when it comes to "the worse, the better", these homes present the highest margin and biggest discount, but it could take more time because it involves sub-contractors (foundation, roof, etc.). If there's a dream property, I would say one that just needs light touch-ups on paint and flooring replacement.
Looking to venture in any other areas?
We are looking to venture into flipping in the adjacent counties. A lot of people are going out of state because being in California, real estate is cheaper elsewhere. "The grass is always greener on the other side," as they say. Personally, I prefer to flip in my own backyard. I like to see and feel the houses I work on—pictures don't always do the experience justice. I've done remote flipping before and have gotten burned. Unless there are trustworthy boots on the ground (and they are hard to find), I think I'm happy staying local. To me, this is my competitive advantage. I know my "'hoods." I'm able to execute quickly by seeing houses faster, closing them faster, finishing rehab faster, and getting them sold faster than other nationwide companies whose headquarters are elsewhere.
Thank you Kevin! Your entrepreneurship and resourcefulness encapsulate the spirit of venturing into the world of real estate investments. Connect with Kevin to discover more about starting a career in real estate investing and to learn about his business by reaching out to him here: