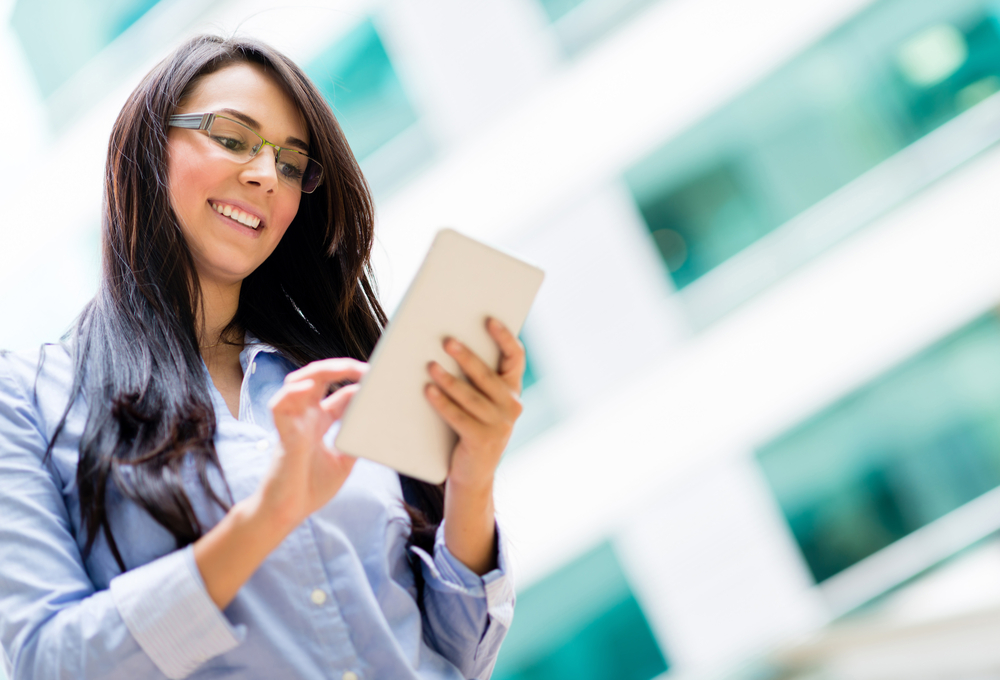 Top 9 Real Estate Investing Apps for Business
Note: originally posted on LendingHome.com and LendingHome is now Kiavi.

About the author: Artie Beaty is based in Charlotte, North Carolina and has been working as a freelance writer for over 15 years covering a variety of topics, including real estate and finance.
The best apps to use as a real estate investor
Finding a good real estate investment property used to mean scouring the local newspaper for listings, trudging to the local courthouse to find foreclosures, or diving into a stack of books to learn the process. Now, there are a number of apps that can help you find properties for sale, figure out the finances, find someone to do repairs, sign documents, take notes along the way, and much more. The process has never been easier. If you're interested in the convenience of managing your real estate investing business on your phone, read on!
Zillow (Free)
Zillow is one of the best known real estate investing apps, so it's no surprise that it's a go-to for many people. Their app has a wealth of information on any property, including estimated home value, previous sale prices, and more. But even if you don't have a specific house in mind, the app lets you view homes for sale in a certain ZIP code or neighborhood, or even in a custom area you draw on the map. If you're a house flipping investor, you can find homes in pre-foreclosure, homes headed to foreclosure auction, and bank-owned properties with just a few taps.
Of course, you have to be wary about Zillow's custom "Zestimate" value estimation. Real estate professionals say it almost always comes in too high, misleading potential property buyers. Otherwise, their information is solid.
Key takeaways:
See a home's basics (price, size, sale history, etc.) in one location
Find homes for sale in a certain ZIP code or in a custom drawn area
Search for foreclosed homes with a few taps
10bii Financial Calculator (Basic version free, upgraded version is $5.99)
While this isn't specifically billed as a real estate investment calculator, it might as well be, because it's a favorite among real estate investors. Sure, your average calculator app will let you crunch the numbers you need to know, but 10bii Financial Calculator simplifies the process immensely. It allows you to see amortization schedules, as well as returns that factor in monthly payments which are great if you're taking a mortgage on an investment property. It also shows present values and future values to let you see how much money you could potentially make. Additionally, there are cash flow diagrams that allow you see at a glance how much you'd have to put into renovations on a property you're house flipping.
Upgrading to the paid version of the app (less than $6) gives you one of the most useful features though, the time value of money, or TVM, calculator. The TVM calculator works on the principle that money available at this second is worth higher than the same value in the future because of the potential investment growth. For professional real estate agents or just private investors handling multiple listings, TVM is one of the most important numbers to have on hand.
This app can be a little daunting if you're not very familiar with the financial concepts around buying a house though, and there's not really a clear explanation as to what this calculator is capable of and how to use it. But if you already know what the numbers mean or you're willing to watch quick YouTube tutorials about a financial calculator in general, you'll be good-to-go.
Key takeaways:
Complicated financial processes are reduced to a single button
YouTube tutorials are available to help explain how to use the app
Xome (Free)
Most house flipping investors looking for real estate deals are no strangers to auctions, and if that's something you're interested in, you need the Xome app. Like other real estate mobile apps, you can easily see homes available for traditional purchase, but where Xome really shines is auctions, including short sale, bank owned, and foreclosure auctions. Some auctions are through the traditional MLS system, but a good portion of them are exclusive to Xome. You might even get the chance to bid on a property before it hits the market.
Homeowners can also list their house for sale directly through Xome and one of their agents—something the service promises can save money for both the buyer and the seller. Be aware though, their 1% savings offer isn't available in all states. While 1% might not sound like much, if you buy and sell two $200,000 homes a month through Xome, that's an $8,000 savings!
Key takeaways:
Find exclusive home listings before they hit the general market
Lower agent commissions than traditional listings
See homes up for auction at a glance
Homesnap (Free)
The Homesnap app is fantastic if you want to quickly get details on a home like square footage, beds/baths, land borders, and estimated value. You can even see interior photos of homes that are currently listed.
So what makes this different from a service like Zillow? It's a bit more interactive. First, you take an exterior photo of a home. Then, the app finds your location, matches it to the right house, and shows you what you need to know. This is especially useful if you're looking at properties in an unfamiliar area where you might not even know the name of the street you're on.
Key takeaways:
See a home's vital stats, like size, land, and estimated value just by taking a photo of the exterior
Property Evaluator (Free for the basic version, paid upgraded versions)
One of the most important numbers when it comes to real estate investing is the property valuation. A great way to keep track of a property's money-making capability is the Property Evaluator app. Investors can create reports on a property with ease, including cash flow, the capitalization rate, internal rate of return, and more. Just enter the address, price, upgrade cost, finance expenses, and projected rent. From there, an analysis is generated instantly declaring whether the property is worth your time.
If you're purchasing multiple properties at once, it's simple to combine them to see an entire portfolio at a glance. For people who invest in properties under a business name, you can brand the report with your own company logo and contact info, making you look more professional and leading to potentially more leads in the future.
The standard free version lets you evaluate one property at a time with a limit of three expenses. Upgrading to the premium version for $19.99, or the pro version for $39.99, gives you the ability to evaluate multiple properties, multiple photos, itemized improvements, commercial properties, and easy emailing of .pdf files. It's worth the upgrade for almost all investors.
Key takeaways:
Simple to find a property's valuation.
Easy to create and email reports showing a home's potential value
Angie's List (Free)
Even if you're not specifically buying a house fix and flip, almost any home has some repairs that need to be done. And for most people, that means contacting a professional to help. But how do you find a reliable contractor, especially if you're buying a property in an area you don't know? There are plenty of apps that promise to connect you to local contractors, but probably the most well-reviewed is Angie's List.
This app lets you search area contractors by specialty, see reviews on each one, and request quotes on a project–all without having to call or email. You can even send photos to the contractors to get a better quote.
If there's a downside to this app, it's that, like a lot of similar services, search results can be influenced by a vendor paying to advertise. All that means though, is that a company willing to pay to advertise will show up first when you go looking.
Key takeaways:
Find reliable contractors for repair work by searching their specialty and reading through real customer reviews
Getting quotes from multiple contractors is simple
DocuSign (Free, but with paid plans that start at $10 per month)
Thanks to technology, you can now purchase a home without physically signing a single document. DocuSign is one of the most popular e-signature platform in the world. It lets you sign documents using any mobile device or computer, anywhere you are. There's no monthly limit to how many documents you can sign, and it's easy to send or receive documents involving other parties. Documents can be stored securely, and sync across any device you have linked.
The basic app is free, but paid plans unlock features like the ability to send reminders/notifications to someone to sign a document, personalized branding, the ability to collect payments, and more.
Key takeaways:
Share, store, and sign unlimited documents digitally
Documents are automatically synced securely and are available from any device
Magic Plan App (Free)
If you're doing your own repairs on an investment property, you'll need the Magic Plan app. With Magic Plan, you start by simply scanning a room with your phone. From there, you can save measurements, generate 3D models, and create floor plans all in one place, making it easy to visualize repairs before you start. Over 1,000 objects, from tables and chairs to appliances like refrigerators and TVs are available to populate your plans.
Scanning a room takes less than a minute and creating an entire floor plan takes just a few minutes. Any plans you create are stored in the cloud and can be shared with partners you choose.
If you're using this app to take measurements, it's still a good idea to manually measure before you begin any major repairs though.
Key takeaways:
Design a custom plan for a room just by taking a photo
Can be stored in the cloud and shared with anyone
Over 1,000 objects, from appliances to cabinets, are available
CurbAppeal (Free with in-app purchases)
A simple photo of a home can catch a buyer's eye in the first place or turn a potential buyer off before they even look at the details on a home. If you sell your own properties, you want them to look their best, and the CurbAppeal app is the easiest way to do just that. Creating eye-catching photos is simple, and this app's multi exposure ability helps you take photos that pop. You can make a room look brighter, resize photos specifically for MLS listings, automatically straighten and crop, add professional looking titles, and more. Maybe the best part of this app is the ability to create a virtual tour video from the photos you've taken with a single tap.
Key takeaways:
Take professional looking photos from your phone
Automatically size photos for MLS listings
Create a virtual tour of a home from photos
Final word
Real estate investors have more tools today than ever before, so make sure you're taking advantage of everything at your disposal. In fact, it's even possible to invest in real estate through apps entirely.