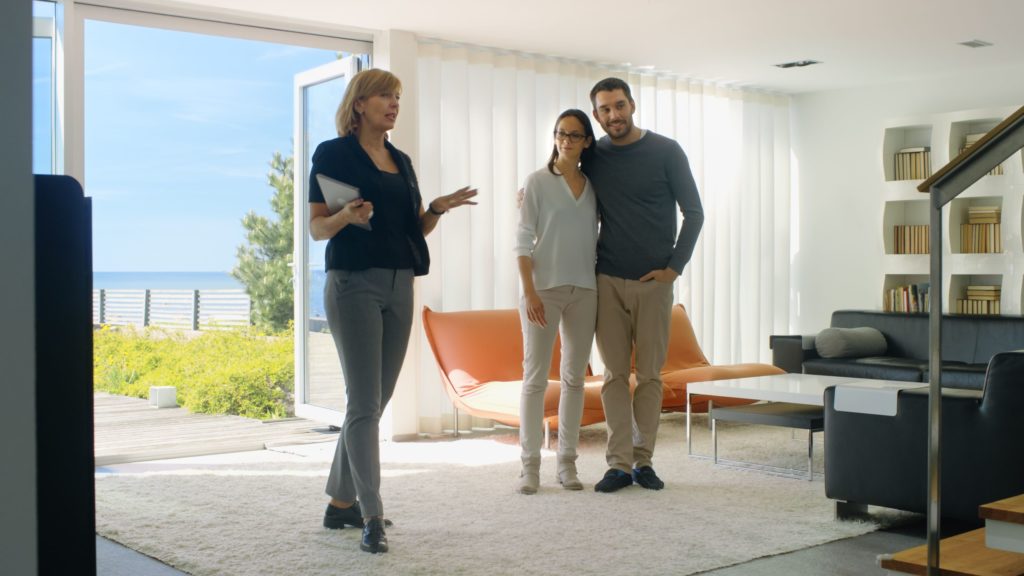 8 Tips on Selling Homes: Real Estate Investing
Note: originally posted on LendingHome.com and LendingHome is now Kiavi.

You've found, bought, and successfully renovated a property. What now? Let's walk through 8 tips on how to sell your fix-and-flip property.

You have found the right investment property to purchase, determined the home improvements and repairs to make that add the most value, and successfully renovated the property. So now your house flip is done, right? Not so fast. You still need to sell the rehabbed property for more than your purchase price and combined costs.

Presenting an impressive property is one of the best ways to secure a potentially fast and profitable flip. But before putting the house on the market, you still have some work to do to increase the chances of a fast and profitable transaction. Start off by preparing the relevant paperwork about your property, which includes the property title deeds, mortgage and financing documents, tax and insurance records, inspection reports, etc. You will also need to hire a good real estate agent to market your property and bring in potential buyers.

Keep in mind that the longer your house sits on the market, the more soft costs you continue to pay. Luckily, the preparations you make before the sale could reduce the property's time on the market and increase your potential profit at closing.

Here are 8 actionable home selling tips you can follow today to find the right buyer for your property:
1. Determine potential profit
Before listing your property for sale and even before rehabbing, get an estimate of the after repair value and potential profit so you know what to potentially expect. Consider:
The amount you owe on the hard money loan or any other sources from which you have acquired financing. Remember that the longer you hold the property, the more you will have to pay.
The tax basis for your property. Speak with your financial advisor or accountant to help you determine how much you are going to owe in taxes.
The closing costs you would be responsible for during the sales process, which could include but is not limited to a Realtor commission, realty transfer tax, recording fee, and attorney fee.
The estimated market value of the property, based on the comparable properties that were sold in your neighborhood in the past 6 months to a year.
2. Price it right from the outset
Some sellers may contend they should start with a high asking price and then lower it later in case the house does not sell. However, that could delay the sale – at times, even at a much lower price.
"The initial thirty days' activity of your home being on the real estate market is often the best activity you will see," says Michael Mahon, GM of HER Realtors, the largest agent-owned real estate firm in the United States. If you price your home too high, most buyers, as well as their agents, may stay away and assume that you are not willing to negotiate or are not serious about selling your property. That's why pricing your home right from the start is imperative if you want to sell your home fast.
3. Make the house showing process easy for buyers
Remember that the more flexible you are about visits and open houses, the more chances prospective buyers have to see your property. This is why you should be ready for visitors at night, early in the morning and on weekends, with little notice.
You could also leave your home when it is shown so that potential buyers can feel at ease and free to move around without feeling like intruders. In addition, discuss the pros and cons of your house honestly with potential buyers to build trust. Always keep in mind that first impressions matter a lot when you are selling a home.
4. Improve the curb appeal
Speaking of first impressions, curb appeal matters a lot. This is because your home's exterior is usually the first thing buyers see in person and on various home search sites (i.e. Zillow, Trulia, RE/MAX, and HomeFinder). If the outside does not look good, most serious homebuyers will not even bother looking at the interior shots. So ensure you or your Realtor post professional-looking and flattering pictures on the real estate listing websites.
To improve the actual look of the exterior, you should tidy up the yard, if any, by shaping and trimming hedges, edging the lawn, and refreshing the mulch. In addition, you could pressure-wash the house's outside walls, driveway, and walkways, or even add a new coat of paint to the shutters and trim.
5. Clean, depersonalize, and possibly stage
Once the potential buyers have a good first impression of the exterior of the property, it's time to proceed to what the interior has to offer. Make sure you declutter, depersonalize and organize every room inside the house so that the dimensions, natural light, and architectural features are clear for all to see.
As a real estate investor, determine if it is worth staging the property and if so, get tips on how to stage a house on a budget here.
6. Interview multiple Realtors
One ubiquitous yet essential home selling tip is to find a good Realtor to not only list the investment property with but to also get expert advice from, regarding the property and neighborhood. If you already have an experienced Realtor you've worked with and who has had success, you can still benefit from the other 7 home selling tips.
In case you do not already have a good Realtor, interview multiple Realtors and look for those familiar with the area and the type of property you are selling. For example, single-family condos or homes might not need a very specialized Realtor. However, retail properties, multifamily properties, mixed-use properties, and other less common investment properties, may require a Realtor who has experience listing, marketing and selling those specific types of real estate.
Think of this vetting process in the same way that you would search for the appropriate attorneys or lawyers, who may specialize in specific legal areas like tax appeal, divorce, or corporate law. If there are multiple agents who you can see yourself working with, try to negotiate the listing fee with them in order to potentially save some money on the transaction.
7. Share Information about your neighborhood
Many factors go into the decision of buying the house, including the neighborhood, which could greatly increase your chances of a successful sale, if you market it correctly. For example, an up-and-coming neighborhood may appeal to a young couple who just relocated to the area for a new job, whereas a great school district could be more enticing for a family with three young children.
Thus be sure to list some trendy and family-friendly nearby restaurant options, the recreational activities offered, and shopping areas. Mention if the neighborhood is ranked among the safest in the area and if there are good schools and quality health care nearby. Remember, you are not merely marketing the house itself, you are actually selling the lifestyle to the potential buyer.
8. Promote your house yourself
Even if you have the top Realtor in the area who focuses on your particular type of property, there are still some things you can do to help sell your home fast.
You can spread the word about your home listing via personal social media platforms, such as Instagram, and send your listing page to your family and friends. You never know which distant relative or mutual friend may be looking for a house in your neck of the woods. An additional home selling tip is that you can even send your listing to your neighborhood's homeowners' association email list and ask your neighbors for referrals.
Conclusion
Selling a house can oftentimes be a long and complicated process. However, with advanced research and preparation, and by following these 8 essential home selling tips, you will increase the chances of selling your home fast and profitably to the right buyer.