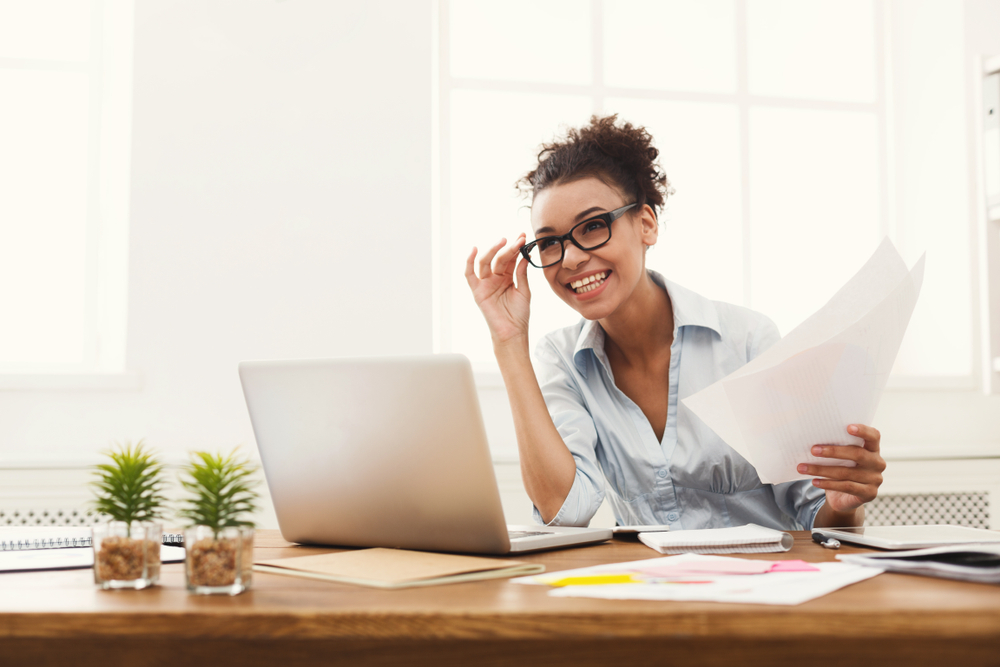 Top 7 Software for Your Real Estate Investing
Note: originally posted on LendingHome.com and LendingHome is now Kiavi.

About the author: G. Brian Davis is a real estate investor who has owned dozens of investment properties over the last 15 years. He's also the co-founder of SparkRental.com, an online resource which provides free landlord education and video series for anyone looking to build passive income from rentals.
Software Options for Your House Flipping Business Plan
It's easier than ever to analyze potential real estate investing deals, to forecast renovation costs, and to prepare reports and presentations for lenders and investors. For that matter, it's easier to research off-market deals and manage rental properties through real estate investment software, too.
The problem is that the same applies for your competitors. To keep a competitive advantage over an ever savvier pool of real estate investors in your market, you need the best real estate investing tools at your disposal.
In this article, we present to you our top 7 picks for the best software for real estate investors. We'll start with real estate investment software for individual investors and work toward enterprise-level software for larger investors. As we go, we'll point out exactly who each type of software is designed for, so you can find the property investing or house flipping software best suited for your needs.
How can real estate investment software help investors?
From house flipping to wholesaling, commercial investing to rental investing, the best real estate investment software options target one niche and excel within it. It is crucial to consider what types of real estate investing strategies are being used to determine what unique features and functionalities are most relevant to look for in a software. Different software could work better for different investors.
Commercial property investing
Value Analysis: Often the best software for real estate investors will help you plug in rent and income data to come up with approximate property valuation.
Cash Flow Analysis: This feature will help you estimate net rental income, based on projected expenses and rents. Ideally it is also available in your landlord's software.
Report Generation: Many of these software options prepare reports for investors to take to their prospective lenders or financial investors to pitch them on funding the deal.
House flipping and wholesaling
Repair Cost Calculator: A tool to help flippers estimate and sum all renovation costs.
Project Management Calendar: This feature allows house flippers to organize and project a repair schedule to help them complete all renovations as quickly as possible.
Profit Projections: How much will a prospective deal earn you? This calculator will help you project just how much you can expect to take home from any given deal.
Rental property investing
Online Rent Collection & Accounting: This feature allows tenants to pay by electronic rent transfer, debit card, or credit card, and automatically tracks all income and expenses. Ideally your landlord software also generates instant income and expense reports and Schedule E-tax statements.
Integrated Rental Advertising, Tenant Screening, Leasing: Good landlord software also helps you list vacant rental advertisements on multiple websites with a single click. Additionally, it allows you to collect rental applications, credit reports, criminal reports, and eviction reports. The best options also let you click a button to then import that tenant and rental unit data into a state-specific lease agreement.
With that said, here are the top 7 real estate investment software options we found on the market.
DealMachine
Looking for ways to scout and find off-market deals unknown to your competitors?
DealMachine is a nifty online real estate investment software that provides detailed information about any property. You enter the address or snap a photo of a property with your phone, and DealMachine instantly provides data on the current owner, when they bought the property, for how much, and what their approximate equity in the property is.
If you like what you see, you can then click a button to have DealMachine mail an automated postcard to the owner on your behalf and follow up automatically, if you like. Alternatively, you can access enhanced owner contact information like phone numbers, email addresses, and other physical mailing addresses based on scouring online databases.
Who It's For: Individual real estate investors including house flippers, wholesalers, and rental investors.
Pros: DealMachine is among the best software for real estate investors looking to automate and streamline "driving for dollars," the method of identifying and driving around targeted neighborhoods in order to locate distressed or vacant properties to purchase for investing purposes. It takes the tedious manual research and mailing out of direct mail marketing.
Cons: The fees can add up; they offer a starter subscription option for $49 per month (plus $0.99 per mailing or enhanced contact search) or a top-tier option for $199 per month (charging $0.80 per mailing or enhanced contact search).
Where to Learn More: DealMachine Real Estate Prospecting Automation
FlipperForce
Looking for house flipping software specifically? FlipperForce is a simple house flipping app that lets you run profitability calculations, estimate repair costs, manage project calendars, and more.
Unlike the other software platforms on this list, FlipperForce is a small mom-and-pop software company created by a real estate investor. Currently it's available for free as a beta version, although they will eventually start charging $20 per month for access.
Among other features, this house flipping software helps investors with their accounting, contact management, document storage, and report generation for lenders and investors.
Who It's For: Individual house flippers.
Pros: It's free! And it does many of the same functions that the larger, more expensive property investment software companies above offer.
Cons: Eventually it will cost money, but for now it's an excellent option for real estate flipping software on a budget.
Where to Learn More: FlippingForce House Flipping App
Rehab Valuator
Interested in software that caters to house flippers as well as wholesalers?
Rehab Valuator is another real estate investment software that offers a free option. It offers deal analysis (with options for both wholesaling deals and house flipping deals), a "max offer" calculator, a scope of work analyzer, report generation for lenders and investors (noticing a theme here?), video tutorials, and more.
One nice feature of Rehab Valuator is that the premium account option includes a package of contracts and real estate forms for investors.
Who It's For: Individual house flippers and wholesalers.
Pros: It comes with a free option and includes both contracts and a calculator to help you determine a ceiling price.
Cons: The premium options are subscription-based at $29 per month or $199 per year.
Where to Learn More: Rehab Valuator Real Estate Investing Software
SparkRental
If you're looking for landlord software, rather than house flipping software, SparkRental offers an online app built by landlords, for landlords.
It provides tenant screening reports (as low as $9 a piece), free and premium state-specific lease agreements, rental listing syndication to multiple listing sites, online rent collection, income and expense reports, Schedule E-tax statements, and more.
There's a forever free account option, as well as premium accounts as low as $13 per month. Speaking of free, there's also a free rental property calculator available with no signup required.
As with many of the real estate investment software platforms on this list, SparkRental is all online, so no downloads or installations are necessary.
Who It's For: Individual landlords and smaller property management companies.
Pros: It comes with a free option, along with a range of free services. The premium options are affordable. The landlord software includes an incredibly versatile feature set to handle almost every facet of rental management.
Cons: Using some of the more advanced features comes with a slight learning curve.
Where to Learn More: SparkRental Landlord Software
RealData
RealData is an Excel-based real estate investment software option that helps investors analyze commercial and industrial deals. It includes a range of optional calculators and other real estate deal analyzers.
One area where RealData shines is its reports and presentations. It helps property investors generate detailed presentations to provide to prospective funding investors and lenders.
Another strength of RealData is that it can optionally include tax liability in its analysis of deals. Among other features, it breaks down the tax implications of any prospective deal and highlights potential tax savings and deductions.
Who It's For: Small, mid-size, or larger commercial and industrial real estate investors and developers.
Pros: RealData real estate investment software offers a range of options for different size investors, priced accordingly. Costs are paid one-time, not on an ongoing subscription basis.
Cons: Each product is sold separately (although discounted bundles are available). Some users cite security concerns.
Where to Learn More: RealData Real Estate Analysis Software
Argus Software
Argus is a top name in commercial real estate investment software. It includes valuation analysis, cash flow analysis, and risk analysis. One useful feature is a set of tools to manage different investors who provided funding for your project with instant reports and accounting for them.
But Argus is best known for how it incorporates macroeconomic data to provide investors with trends and forecasts. Investors can use this data to help them predict future returns, along with risk and future performance forecasting.
Because it's an enterprise-level solution, Argus real estate investment software makes it easy for teams to work together. It supports easy data sharing and collaboration for team members.
Who It's For: Larger and mid-size commercial real estate investors and developers.
Pros: Argus is powerful, comprehensive, and includes market and economic data. Many users find it intuitive and relatively easy to learn despite its impressive feature set.
Cons: It's expensive. In fact, it is so expensive that they don't advertise their property investment software's pricing–you have to contact them to schedule a demo and ask for a custom quote. Some users also cite security concerns given all the team sharing and collaboration features.
Where to Learn More: Argus Commercial Real Estate Software
CREmodel
Another Excel-based property investment software, CREmodel helps investors quickly analyze multifamily properties and apartment buildings, retail space, office space, industrial properties, or mixed-use property investing projects.
Like RealData, it excels (pardon the pun) at generating quick-but-professional reports for prospective lenders and investors. It also serves as an excellent real estate deal analyzer and real estate flipping software with detailed cost accounting and profitability analysis features.
CREmodel includes calculators for return on investment, cash-on-cash return, net present value (NPV), internal rate of return (IRR), leveraged IRR, debt coverage ratio (DCR), and even "preferred return" calculations to help manage project investors.
Who It's For: Small to mid-size commercial and industrial real estate investors and developers.
Pros: CREmodel is extremely affordable, charging a one-time fee of $89 with a 60-day refund guarantee, and no ongoing subscription costs. It is flexible and powerful in its own right and is able to compete with the far more expensive RealData, though not boasting the powerful features of Argus real estate investment software.
Cons: Lacks the economic data of Argus, but it's extremely competitive at its price.
Where to Learn More: CREmodel Real Estate Analysis Software
Final word
Depending on your size, experience, and investing niche, there's a real estate investment software above designed to serve your needs.
Before committing to any one property investing or house flipping software, be sure to test a free account or free trial first. There will be a learning curve with each of the software options above and generally speaking the more powerful the platform, the greater the learning curve.