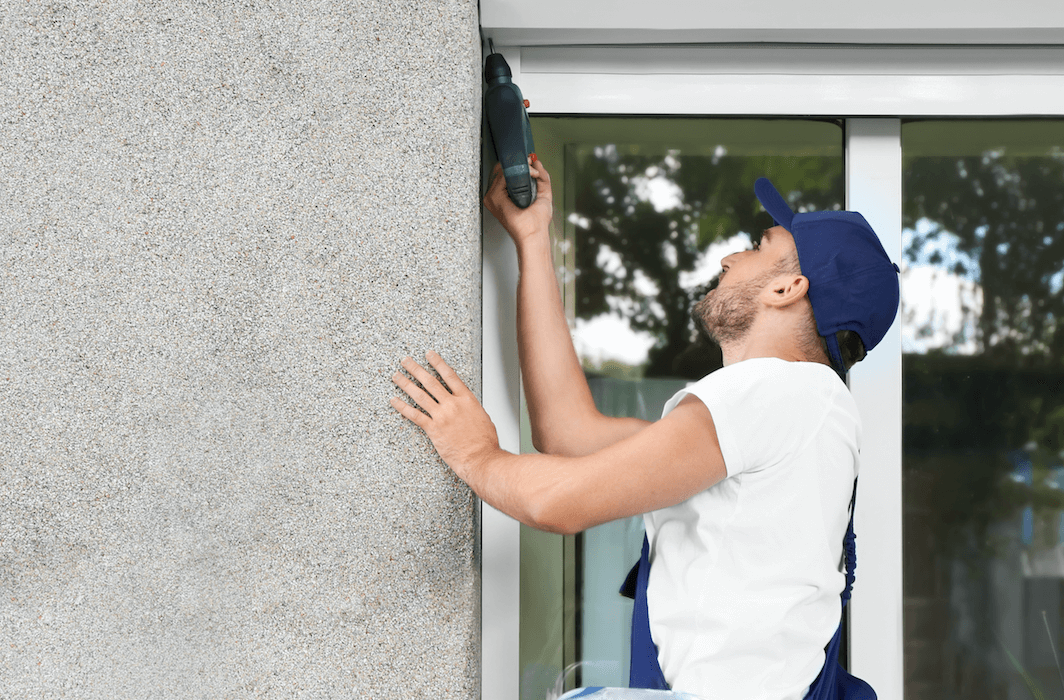 Property Management: Self-Manage or Hire?
Note: originally posted on LendingHome.com and LendingHome is now Kiavi.

About the author: Michael R. Lewis is a retired corporate executive and entrepreneur. During his 40+ year career, Mike created and sold ten different companies ranging from oil exploration to healthcare software. He has also bought several rental properties throughout his life. Mike's articles on personal investments, business management, and the economy are available on several online publications.
The Importance of Property Management
Are you considering investing in residential real estate to reduce the volatility of your savings portfolio? Many investors—tired of the gut-wrenching, roller-coaster ride of common stock values—are deciding that rental properties are appropriate investments for long-term growth. The combination of a consistent cash stream, capital appreciation, and tax breaks have helped lay the foundation of great fortunes and stable retirements.
However, unlike investing in stocks, there is (sometimes) manual work and (oftentimes) a lot of personal time that needs to go into investing in real estate properties, particularly rental properties. Many newcomers to rental real estate overlook the importance of property management, similar to the dog who chases a rabbit without a plan if he catches it.
Read on to make sure you don't make the same mistakes as that metaphorical dog so you can be prepared and at your top game as an investor.
Property management
The dream of every rental property owner is to have long-term tenants who never miss a rental payment, who take care of any maintenance needed as if they were owners, and who never cause a commotion or difficulty with other tenants or the community. Unfortunately, reality can be quite different. Many times, as a landlord you deal with:
Tenants who get behind on payments and may need eviction
Sinks and toilets stop up, rugs are destroyed by pets, and appliances that break down and wear out
Physical structures that decline from abuse, neglect, as well as age, and landscapes and swimming pools need regular attention
Sustaining a property's value through regular care and attention is as important as buying or selling it at an advantageous price. If you are a property owner, management is not an option if you want to protect your investment. Ben Mizes, a veteran rental property owner, suggests that the variable costs of property ownership, including vacancies, will average 25%-30% of a property's cash flow.
So, you also need to add a value to your own time and add that into the cost of having a property. Then, you need to ask yourself, is that a worthy tradeoff? Will you get an ROI that is worth not only your money, but your time and energy as well?
Making the property management decision
Residential property owners should consider a number of factors in deciding who will perform management duties. The weight of each factor will depend on the owner's personal circumstances. For example, the decision to self-manage a property may be quite different for a working single person, a family with growing children, or a retiree, though each choice is equally valid. Here is a list of things to consider:
Free time
Be sure to carefully consider the impact of management on your free time. Though the cost of independent management reduces the net return, you can still be happy with your financial results—and avoid far less stress and disruption. This is especially true for vacation rental properties, where marketing the property on Airbnb and constantly acquiring new visitors takes an enormous amount of time.
Aptitude
Managing a real estate property successfully requires a unique combination of communication skills, patience, forcefulness, and practicality. In a single day. Managers may cajole reluctant vendors, pacify hostile tenants, and enforce sometimes unpopular property rules and regulations. They have to be stern enough to evict non-paying residents and friendly enough to attract their replacements. They deal with local government bureaucrats, neighborhood watch groups, and, occasionally, police officers. They are on call 24/7 in all types of weather. In making a decision to manage the property with an independent property manager or doing it yourself, consider your ability and desire to perform the services that might be required.
Ask yourself these questions:
Can you be on call day and night?
Are you willing to evict tenants who seem to have good excuses for non-payment of rent?
Can you keep your cool in the face of a building inspector who insists on unnecessary (in your opinion) upgrades or repairs?
Are you handy enough to fix a leaky roof or clogged toilet?
If not, you will want to engage a manager.
Costs
Independent property management is not inexpensive. The owner of a portfolio of twenty residential properties, each averaging $3,000 monthly rent, can expect to pay $60,000-$80,000 in annual fees—8%-12% of the rental fee—at a minimum. For those properties that only require someone to collect and deposit twenty checks each month, that can seem an exorbitant amount. On the other hand, managing twenty units can be a full-time job in many instances. In that case, the fee seems more reasonable.
Pros and cons of self-management
If you think you have the bandwidth to manage the property yourself, there are pros and cons to the undertaking:
Reasons to DIY
Veterans of residential real estate owners point out that self-management has the following advantages:
Higher potential profits: Rather than adding the 8% to 10% to costs, those who self-manage keep the fee as profit. More incentive to keep tenants (property managers usually get paid a fee to find new tenants, so no reason to keep them).
Control: Acting as property managers means that you get to make all decisions from the rents you charge, the contractors you choose, and the rules of tenant behavior (within the law, of course).
Reasons to avoid DIY
On the other side of the coin, the owner who manages his own properties must deal with
Contractors: Need an air conditioner repaired in the middle of summer, a broken window in pouring rain, or an exterminator to get squirrels from the attic? The responsibility is yours to either do it yourself, or find and negotiate the costs of a contractor. (Have you ever tried to hire a plumber in deer hunting season?)
Tenants: The people to whom you will be renting share the same messy problems in life as everyone else. They get sick, lose jobs, and have family fights. At times, they will pull on your heartstrings and blow your top. Are you ready to handle uncomfortable decisions including eviction yourself?
Tenant prospects: When a tenant leaves, the vacant space can eat a hole in your budget. You'll need to find new tenants quickly. Good managers build a reservoir of interested prospects by constantly marketing their properties. However, every potential renter should be investigated if you want to avoid irresponsible tenants or a member of the FBI's Most Wanted List.
Pros and cons of third-party property management
And on the flip side, there are also pros and cons if you decide self management is not for you:
Reasons to employ an independent property manager
Proponents of external property management point to the following advantages:
Freedom: A professional property manager is a combination of bodyguard and personal assistant. They smooth the rough spots of rental real estate ownership and make your life easier.
Expertise: Good managers understand the appeal and detractions of their properties to tenants as well as the property's competition. They know when they safely raise rents without driving away tenants or maintain the status quo to remain fully occupied.
Objectivity: There is a good reason that lawyers don't represent themselves and physicians don't treat family members: their personal interest might bias their judgements. An independent manager is detached emotionally from property decisions, their only objective being to maximize revenues.
Systems: Good property managers have information systems, a portfolio of capable contractors, and trusted procedures in place to keep tenants happy.
Reasons to avoid an independent property manager
Engaging independent property managers is not without some risks, including:
Priority: A property management company typically manages a number of properties simultaneously. Your property may not receive the attention you expect, resulting in extra costs and bad tenant relations.
Misaligned Incentives: An owner's interest is to keep a property fully occupied to keep cash flow at high levels and avoid the expense of vacancies and new tenant searches. When the manager receives a bonus or commission for new tenants, they may not be as attentive to old tenants.
Unknown quality: Like all professions, property managers can be exceptionally good or horribly bad. Without adequate research, you could end up with the latter and the problems that result. An excellent source of good manager referrals is your real estate agent.
Final thoughts
Owning residential real estate requires more than property selection and negotiating a favorable price. Property management, often overlooked in the enthusiasm for the purchase, can make or break the financial results of ownership. Don't make the same mistake.
Many first-time real estate investors personally manage the newly acquired property. Many subsequently decide to use a professional manager because (1) they lack the time or interest to do an acceptable job or (2) accumulate enough properties that professional management is the only solution. Management decisions are never carved in stone. Changing your mind about management is always possible.
In order to grow your business, there is no denying a strong financial lender is an important partnership. For low cost, a supportive team, and reliable loans, contact Kiavi and get your personalized rate today!