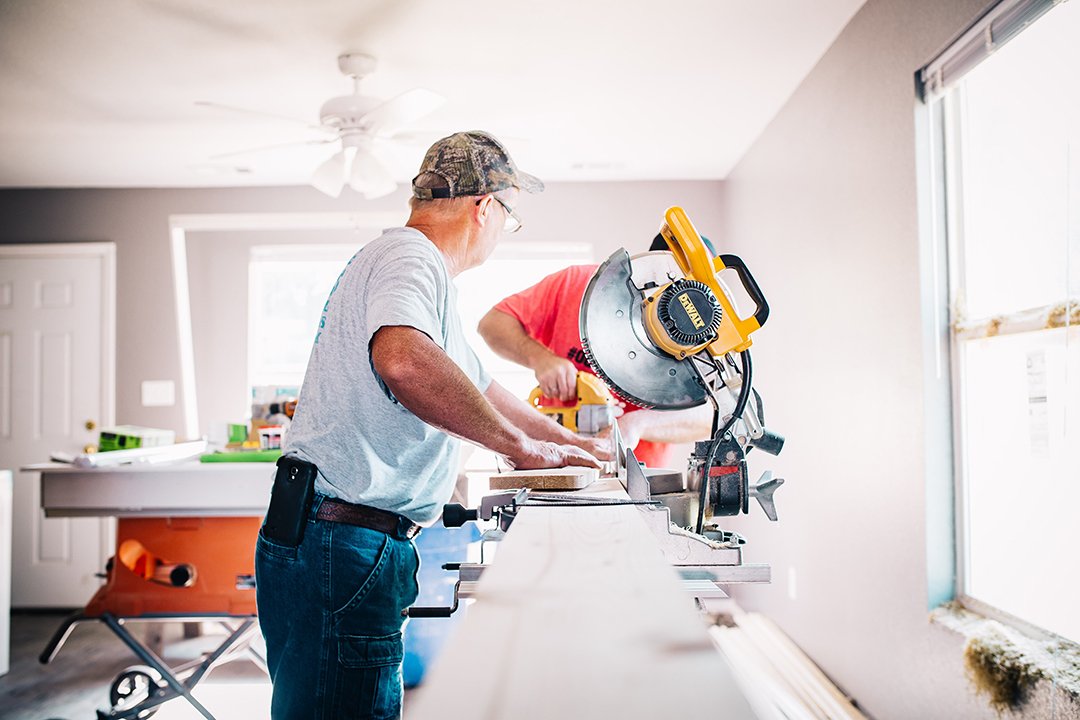 4 Ways to Financing House Flipping Renovations
Note: originally posted on LendingHome.com and LendingHome is now Kiavi.

A recent study by Houzz reports that home renovation spending went up by 22% in 2017 amongst first-time homebuyers and millennials. But the increase in home projects overall shouldn't come as a huge surprise: younger buyers are entering the market with lavish tastes but small budgets; housing prices are escalating, causing many older generations to renovate their current home instead of upgrading; and consumer interest for fully customized and tech-conscious homes is growing (thanks in large part to popular shows such as "Fixer Upper"). Plus, investing in your home is a great way to boost the value of your property and can help you build even more equity over time.

But how are these upgrades being paid for? What's the best strategy if you want to be conscious of your wallet while still designing the home of your dreams?
Option 1: Cash
From a strictly financial perspective, it's always preferable to use cash for home improvement projects (if you can) because you won't get charged for interest over time like you would with a credit card or personal loan. However, if you're looking to do a large project (such as a kitchen or bathroom overhaul), cash may not always be the best choice.
Here are a few things to keep in mind if you're deciding on whether or not to use cash to fund your project:
Cash is typically best for smaller projects (think $2,000-$5,000 or less).
It's great for home improvement projects you're thinking of tackling bit-by-bit that do not affect your ability to live in the home. For example, if you're upgrading the trim in the bedroom but then discover a leak in your bathroom, it's much more important to fix the leak and leave the trim incomplete for a little bit longer.
Cash can also be used to fund part of a home improvement project while financing the rest. It's also the most popular option among homeowners. 91% of homeowners in the Houzz study used cash for all or part of their home improvement projects.
Option 2: Credit cards
Using credit cards for home repairs is also a rising trend–23% of respondents in Houzz's study used a credit card, and of those using cards 39% were first-time buyers compared to 21% of long-term owners. But, just because it is an option, doesn't mean it's the right option for you.
Here are things to keep in mind if you are deciding on whether or not to use your credit card to pay for home renovations:
Consider opening up a new credit card that offers 0% interest for an introductory period of time. Nerdwallet's list of the best 0% Intro APR cards for 2017 is a great resource.

Tip : Upon opening the card, set yourself a reminder for the day the introductory period is up and make it your goal to pay the balance in full on or before that date.

Only use a card to finance a home renovation if you feel confident you can repay the amount in the time required (typically 12-18 months).
Option 3: Personal loan
A personal loan (typically with interest rates between 7-10%) is a cheaper option compared to financing with credit cards. As an added bonus, personal loans often do not require cash up front in the form of closing costs.
Here are a few things to keep in mind if you are deciding on whether or not to get a personal loan to pay for home renovations:
Read the full agreements for each loan – don't skim! You want to understand your interest rate and watch out for any strange fees or clauses that may cause problems down the road.
For upgrades extensive enough to require a large loan, be sure to focus on upgrades that truly increase the value of the home. This way you'll ensure the best use of your money.
For individuals who already own a home, you may be able to get a Home Equity Line of Credit (HELOC) or a cash-out refinance loan. Either option will use the equity you have in your home to help you finance your renovations. If you already own a home and want to look into your options, do your research! Both would require additional loans on your property which is something to consider.
Option 4: Gifts
With the scope of renovations increasing (the study reports the average homeowner now renovates up to four rooms at a time) many buyers may rely on cash gifts from family to finance home improvement projects. 15% of first-time buyers in the Houzz study used a cash gift to finance their home project. This generosity can be advantageous as a parent can gift a child up to $14,000 per the annual gift tax exclusion.
As long as you go in with your eyes wide open, financing your home improvement projects doesn't have to be difficult. Plan ahead, understand your strategy and enjoy watching your dream home become a reality.