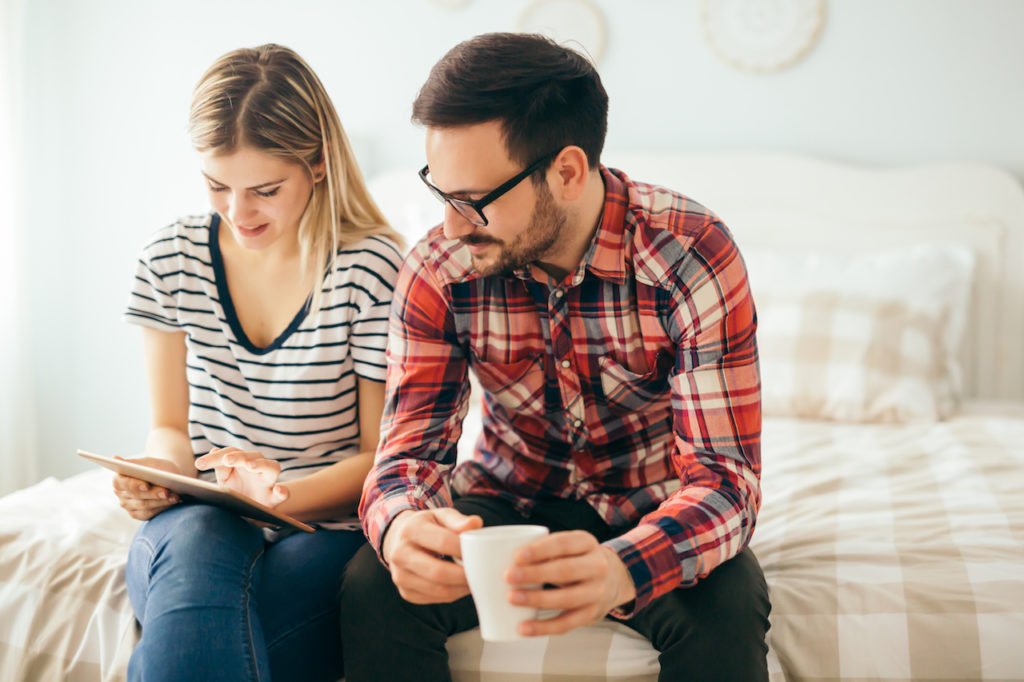 5 Ways to Spot the Next Hot Neighborhood
Note: originally posted on LendingHome.com and LendingHome is now Kiavi.

There are many reasons, including financial and lifestyle, to buy a home outside the trendiest area in town, a.k.a that next up-and-coming neighborhood.

Perhaps you want to purchase a home that will seriously increase in value over time, or the location is ideal for your work and lifestyle, or you want more square footage and you can get it for the dollar on the edges of town. Maybe you simply enjoy telling people you lived in an area "before it was cool." Or, your house flipping business plan involves doing house fix and flips in these kinds of neighborhoods to make profit as an investor. No matter what your reasons are, we've got a few tips on spotting the next up-and-coming neighborhood.

Before we get to the actual tips, let's quickly go over a couple of definitions. By 'up-and-coming' we mean neighborhoods in larger cities or urban metro areas. It isn't that small towns don't experience renewal, but with the vast and varied ethnic and economic demographics in a city, there's more room for neighborhoods to dramatically rise in property values and experience gentrification.
What is gentrification?
Gentrification is commonly known as revitalization of a lower-income neighborhood and an influx of more affluent residents. You've likely heard this term before and will hear it again as gentrification is increasing in frequency, with an 11% increase in cities experiencing gentrification in this decade than in the one prior.
Gentrification in large cities is happening at a rapid rate due to changing lifestyle choices, like wanting to live in urban centers and a desire to live in close proximity to a place of employment. While gentrification and affordable housing can be controversial topics, for real estate investors seeking investment properties, gentrification can work in their favor.
So, how do you spot the next up-and-coming neighborhood? Below are five ways to tell.
Follow the press
There are local websites that report on trending urban neighborhoods and hot spots (like Curbed.com or your local area news outlet) and these sites help residents scouting for up-and-coming neighborhoods find them with little effort. Still, once a neighborhood gets into the press, it's only a matter of time before prices explode and yesterday's sleeper neighborhood becomes tomorrow's trendy zip code.
Keeping up with which neighborhoods are in the press is the easiest way to spot a transitional neighborhood comer but if you want to be one of the first wave of residents to move in, consider the additional tips below.
Buy just outside of the hottest area
Have you ever inspected your city's downtown or hottest neighborhoods? Like, really investigated and drove (or walked) around aimlessly? Often, on the periphery of these neighborhoods are areas that could use a little love and attention. With the location in such close proximity to the amenities of the desired area, you really can't go wrong. It just may take a bit of patience for these neighborhoods to come to the level of desirability of their neighbors.
Keep an eye on real estate trends
A slight uptick in property prices and a decline in the number of days on market (DOM) are good indicators a neighborhood is trending upward. If you're looking to buy a home in the next year, keep an eye on some neighborhoods in your area each quarter and see if any have decreasing days on the market.
It's also important to take note of the neighborhoods around good school districts and transportation. Even if these areas are in need of renovation, good schools, and easy access to transportation are always items that will help a home retain its value.
Consider a historic home
Historic locations or those with an architectural theme in urban cities are prime areas for neighborhood revitalization. Depending upon the state, local governments may offer significant tax incentives for those who choose to buy and renovate a home in a historic district.
Pay attention to redevelopment
You can usually tell an 'up-and-coming' neighborhood by the increase of construction. Often, by the time you notice the construction, however, it's already too late. It's best to regularly monitor the local news for announcements of developments in your city. Governments and small businesses keep a close eye on the city as a whole, and where they decide to put their money is a good sign of where to put yours.
For many, the primary reason for looking for the next up-and-coming neighborhood is a financial one, and it takes the trained eye of an investor to often spot these gems. Using the suggestions above — with a large sense of adventure — can net you a real estate bargain for homebuying or financing house flipping.