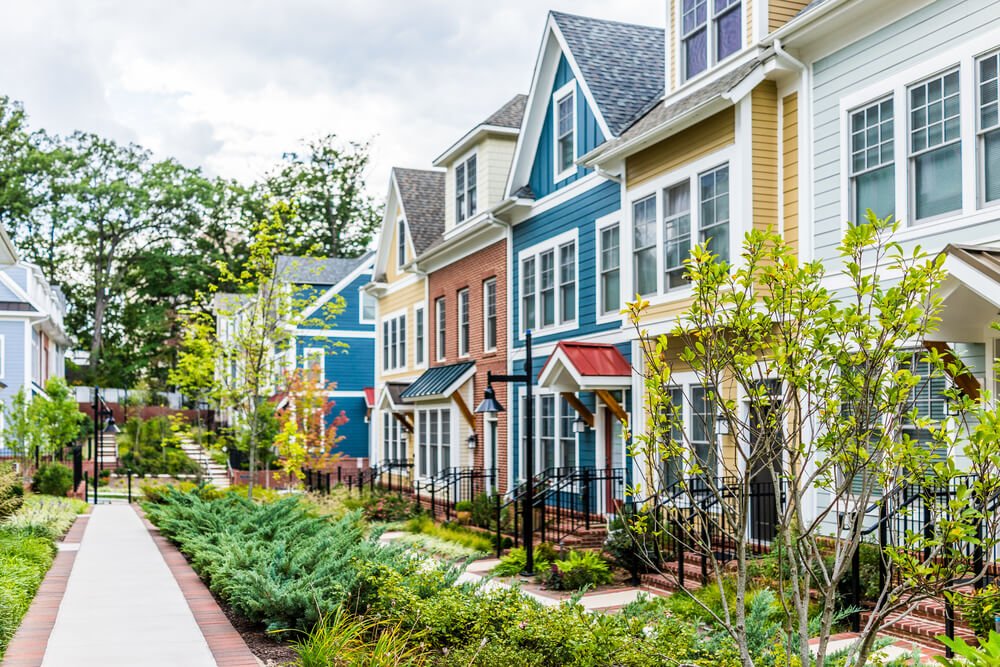 How to Find Places to Buy Rental Properties
Note: originally posted on LendingHome.com and LendingHome is now Kiavi.

Adam Luehrs is a writer during the day and a voracious reader at night. He focuses mostly on finance writing and has a passion for real estate, credit card deals, and investing.

Have you ever wondered how some people are able to spot investment opportunities so easily? The reality is that most people who "get lucky" in real estate are actually relying on everything besides luck to make things happen.

There really is no trick to making money on investment properties other than hard work and research. Of course, one of the main factors in finding an exemplary rental property is location!

Some of the best places to buy rental properties are hiding in under-the-radar cities across the country, as well as corners of your own neighborhood. The good news is that there are still plenty of places with enormous potential that are affordable for real estate investors. Let's talk about some of the best strategies to find properties, as well as some cities for rentals that might not be on your radar quite yet—and the most important things to keep an eye out for in terms of location in any city.
Two helpful strategies to find the best rental property
There are two basic ways to approach your hunt for the best real estate markets for your investment goals.
1. The first strategy is to focus on established markets that offer strong local economies and high rents. This means looking at big cities or regional areas with strong and steady housing markets.
The obvious downside to going with this option is that you will need to make a larger investment if you want to enter into an established, in-demand market. However, the fact that you're making a bigger investment will mean that you're likely to get a higher return. The predictability of knowing that you can enjoy steady cash flow from a rental located in an area where there is rarely a shortage of tenants can also make a higher initial investment worth your while.
2.The second strategy is to try to identify up-and-coming cities that have the potential to demand high rents for multi-family and single-family homes within a short amount of time following your purchase.
The nice thing about going with an up-and-coming city is that you may be able to purchase multiple properties in a single neighborhood if the market is untapped. Anyone willing to buy low to renovate and put in some elbow grease stands to make a lot in an untapped market. The main downside is that since it likely will not be located close to you, you will have to hire a property manager and deal with the general inconveniences of distance.
Qualities to look for when investing in a rental property
Regardless of where you choose to invest, there are a few things to take into consideration when choosing a rental property. Here's a checklist of factors that can help you analyze any city you're considering as a launching point for your property portfolio:
Employment growth rate
Population growth
Year-over-year percentage increases in home values
Rental yield
Of course, you should narrow things down to some specific details once you have a handful of cities on your list. What details can make or break a city in terms of desirability for rental properties? Here's a quick checklist for determining if an area is hot:
It has access to public transportation
It contains or is located near a major university or research hospital
The population is increasing
Out-of-state transplants are showing up to live and work
Corporations have been relocating to the area
It is known for at least one industry
It has a desirable school system
Starting with broad details is always wise. You'll then want to narrow your search down to specific neighborhoods that are proven winners when it comes to rental property investments. Don't forget that you should never make an offer on a home without looking at sale and rental prices for comparable properties in the same neighborhood!
Cities to explore for rental properties
If you decide that exploring up-and-coming markets is the strategy for you, there are a lot of options out there. Remember, nobody expects you to be ready to invest in a skyscraper in Manhattan if you're exploring the idea of making an income through property management for the first time. There are plenty of great markets where you can find properties that match your needs, budget, expectations, and risk tolerance.
Get inspired
Here are four somewhat surprising cities that should definitely be on your radar if you're searching for the best places to buy rental property:
Nashville, Tennessee
People have always loved to visit this city for its music scene and Southern culture. However, more people are deciding to call Nashville home right now than ever before. Let's take a look at a quick scorecard for Nashville as an investment spot:
Nashville is growing faster than most other large metro areas
The Nashville region grew by 30,377 people in 2019
Nashville has seen record-low unemployment levels in recent years
Nashville's tourism industry is growing rapidly
The average home price in Nashville is just over $288,000
The median rent amount of $1,536 has increased by 3.1 percent since last year
The main highlight is that Nashville's population is growing by about 100 people per day. The fact that Nashville consists of a 14-county metro area means that you'll actually have quite a bit of ground to cover when scouting out potential investment spots.
In addition, Nashville homes are pricier than homes in many other Southern cities. The fact that Nashville's median home price is above the national average of $226,800 means that many transplants may be eager to rent in the area before purchasing homes.
2. Ogden, Utah
Utah is on the rise as a whole right now. Ogden is a community that is generally seen as the economic hub for the state's northern portion. The Internal Revenue Service (IRS) operates many offices throughout Ogden. In addition, a new business park that offers more than 1,000 acres of space has been steadily welcoming new business tenants.
Many people are attracted to Ogden because of the city's parks and trail system. The city offers access to beautiful recreation areas within the foothills of the Wasatch Range. People from other parts of the country are discovering Ogden as they search for a place where they can balance work and life. Here's a quick scorecard for Ogden as a potential investment spot:
Home to Weber State University, Ogden-Weber
Applied Technology College and Stevens-Henager College means that a healthy supply of tenants will be available for most of the year
Utah is enjoying some of the fastest job growth in the country
One out of every seven jobs in Utah is generated by high-paying tech companies
Utah's new airport will open up new possibilities for tourism and business travel in the state
It's okay if you can't track down a property in Ogden for a list price that works for you. Utah actually has several cities that are booming right now. In fact, Provo is a nice second option.
3. Boise, Idaho
People are flocking to Boise, Idaho like never before. This gem full of pristine forests, rushing rivers, and friendly vibes is attracting many transplants from the country's coasts. Any place that is experiencing ultra-healthy population growth is bound to attract people looking for rental options before they make the full leap into purchasing property. Here's a look at Boise's scorecard:
The employment growth rate stands at 3.6 percent
The population growth rate stands at 2.6 percent
Home values are up by 13.3 percent
Boise is a popular option among those who are looking for a slower paced lifestyle. In fact, it is estimated that more than 40,000 people moved to the Boise area in 2017 alone! The fact that many of the new arrivals are coming from places like California does mean that you'll probably need to focus on finding high-end properties that would appeal to people with metropolitan tastes if you decide to invest in Boise.
4. Orlando, Florida
Orlando is a pretty exciting place to become a real estate investor. This sunny, beloved city is famous for being the Theme Park Capital of the World. However, many people don't realize that Orlando offers a small-town feel once you get away from major attractions. Here's a look at Orlando's scorecard:
A population growth rate of 4.8 percent
An employment growth rate of 3.5 percent
Home values are up by more than 10 percent
The fact that you'll have a constant influx of people coming to the area to work at major theme parks and entertainment companies means that the demand for rentals will be there. Additionally, Orlando is home to several tech companies.
Another benefit of buying rental properties in Orlando is that you always have the option to use a property to bring in cash via short-term rentals if you have difficulty finding long-term tenants. And using vacation rental sites like AirBnB can also help during the interim where you don't have a permanent tenant.
Final thought
There are a few strategies to find the best places to buy rental properties, and more than a few areas to keep an eye out for. But, as always, the most important thing to do is your research and learn as much as you can. Be diligent: read, visit neighborhoods, network with other investors—you'll figure out what is right for you in the process.