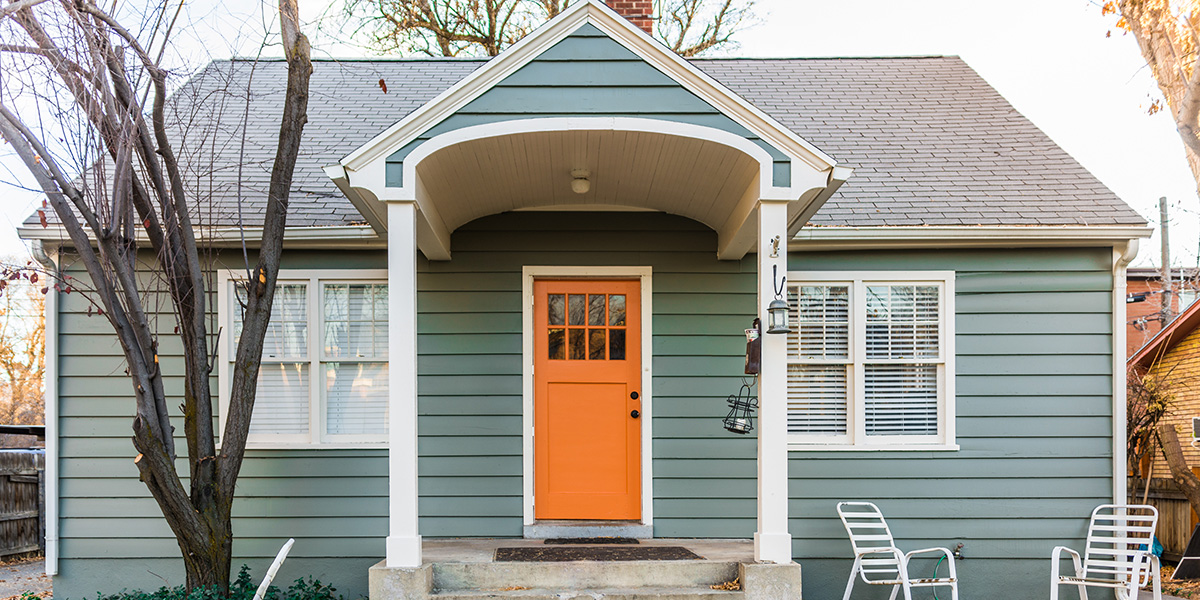 6 Rental Property Tips for Your First Purchase
When it comes to increasing your net worth, investing in real estate can be one of the best ways to do so. However, there is certain information that you need to keep in mind before you purchase a rental property.
This will allow you to avoid many of the obstacles that you would otherwise encounter. Let's explore everything you need to know.
1. Have a goal in mind
To help streamline the rental property purchase process, you'll need to have a goal in mind. Although most of us would love to purchase extravagant homes that we can rent out to tenants for thousands of dollars per month, not everybody has the ability to accomplish this.
Put simply, it can be easy to get caught up looking at properties that are currently outside of your budget. Instead, be realistic about what you are able to purchase so that you can help expedite your search.
This could also help you determine which areas are most suitable. For instance, establishing a price ceiling for your rental property could completely eliminate entire neighborhoods or regions.
2. Consider hiring a property manager
Although you'll be able to collect passive income from your rental properties, there are still numerous responsibilities that you'll need to handle. To help ease the burden, it's worth hiring a property manager.
This is particularly useful for individuals who have full-time jobs in addition to rental properties. The same can be said about those who purchase property in one state but live in another.
Another benefit of doing so is that property managers are often easily affordable. They either have notably low monthly rates or they take a small percentage of your rental income each month.
Due to what they let you achieve, they quickly pay for themselves.
3. Understand where to secure funding
Chances are that you will need to acquire funding in order to purchase a rental property. The lender you choose is one of the most important decisions you will make during the entire process.
Unfortunately, there are many lenders out there that are predatory in nature. They may offer much higher interest rates than they should, and they may even include unfavorable terms within the loan agreement.
For this reason, it's imperative that you choose a reputable lender.
To help you find one who is right for you, consider researching the experiences that other borrowers have had. Someone with a noteworthy reputation is likely able to meet your needs.
If the lender you are considering has a negative reputation or doesn't have feedback at all, consider looking elsewhere.
4. Research the local market
In order to get the most out of your rental property, you'll need to have a strong understanding of the local market. Otherwise, you may not get as high of a return over the coming years as you anticipated.
One of the most important metrics to keep in mind is the projected population growth. As more and more people move to a specific area, the demand for housing will increase.
Since there is only a finite amount of land that can be developed into new housing, this will inevitably cause the value of property to rise. Population growth can easily lead to a drastic increase in your home's value as well as higher rental payments.
Other factors to consider include the proximity to local schools, how accessible highways are, and the major attractions in the area. These can all have a significant impact on the value of the property.
5. Understand your legal obligations
As the owner of a property, there are numerous legal obligations that you will need to adhere to. To make things more complicated, these laws can vary from state to state.
Additionally, ignorance of the law does not absolve you from this responsibility. It is your duty as a landlord to fully educate yourself on the legal nuances associated with owning a rental property.
For instance, you must ensure that your property adheres to the imposed building codes. You also need to maintain access to vital services, such as heat, electricity, and plumbing.
If you feel overwhelmed in this regard, it's best to get in touch with a legal professional to help shed light on the situation.
6. Minimize vacancies
As you might guess, each month that a property you own is vacant will require you to pay all of the bills. Since your mortgage and utility payments can quickly add up, it's in your best interest to minimize vacancies as best as you can.
Part of this obligation means having a strong understanding of when your leases expire. Some landlords are caught off-guard by their tenants moving out simply because they forgot when their lease was set to end.
In general, it's also worth considering offering extended leases to your tenants. Although you won't be able to collect as much money per month, your property will be occupied for a longer period of time.
This means that you will have a higher amount of overall income.
Investing in rental property doesn't have to be difficult
The above guide will help ensure that everything goes as smoothly as possible. From here, you can ensure that the rental property purchase is one that is best for your needs.