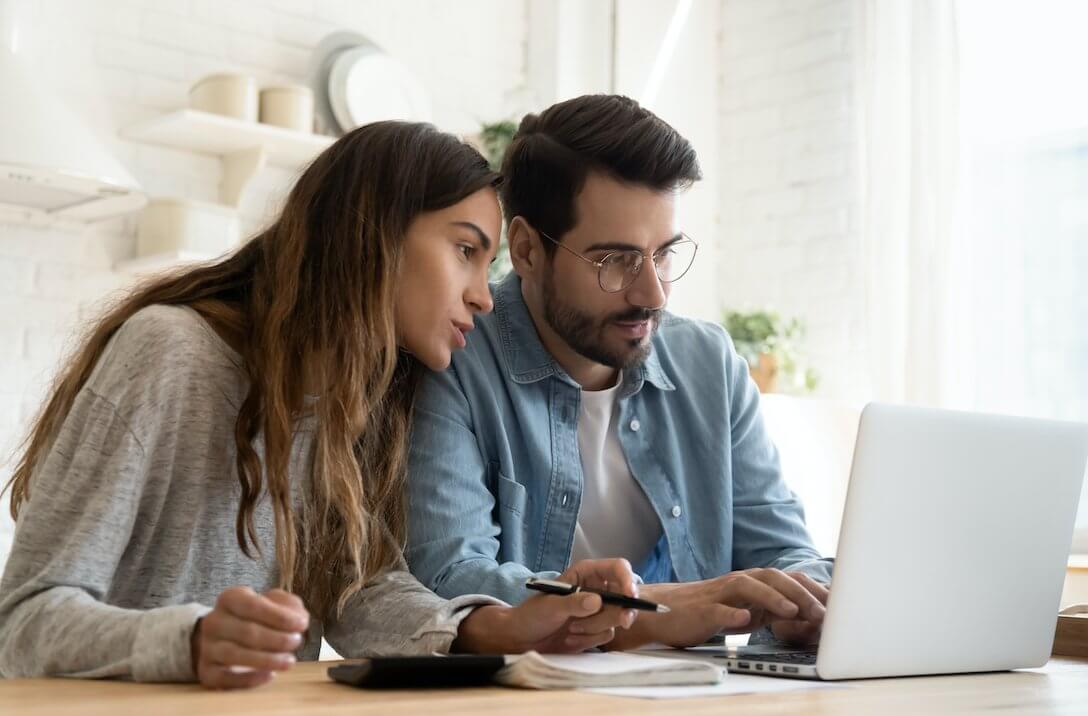 Key Property Features: Real Estate Investing
Note: originally posted on LendingHome.com and LendingHome is now Kiavi.

About the author: Sarah Li-Cain is a finance writer and Accredited Financial Counselor candidate whose work has appeared in places like Bankrate, Business Insider, Redbook, Financial Planning Association, and Kiplinger. She's also the host of Beyond The Dollar, a podcast where she and her guests have deep and honest conversations on how money affects your well-being.
Factors to Consider When Looking for a Real Estate Investment Property
Besides the upfront financial investment you need to consider when flipping a house, you also need to think about how to purchase one that'll increase your chances of selling quickly. It doesn't matter what condition you prefer the property to be in, the important thing is to ensure that you do ample research in order to make the best decision to grow your real estate investing business.
No matter the size of the flip, make sure to look at these factors when looking for your next investment property.
Top Factors to Consider in a Property
Most of the factors below will be similar no matter what type of investment property you're looking for. However, the reasons you'll want to look at these specific factors will be different than a buy-and-hold property. All of the ones mentioned below will contribute to your carrying costs while the property is in your possession and potential return on investment (ROI).
Comparable properties
When looking at a listing, make sure to check properties within the neighborhood that have similar characteristics. Basically, you can use this to indicate how much your potential flip will see after renovations. In other words, comparables (or comps) will tell you whether you'll have a good chance of profiting off the flip.
When looking at what people have paid for homes in the area, pay careful attention to the offers people have made on both the before and after renovation conditions. That way, it'll help you calculate costs such as the potential after-repair value (ARV), a reasonable budget for renovations, and an offer you can make to the seller.
As you're doing your research, you'll want to ensure they're within the same school district, municipality, and have the same amenities as the property in question. Plus, look at properties that have sold, especially within the last six months.
Time on market
The longer a house sits in the market before it's sold, the more likely it is that there is less demand for the property in that area. Looking at the days on market can also show you your potential return on investment, since the longer a property is on the market, the higher the carrying costs. As well, you may not sell a renovated property for your asking price (or close to it), which affects your profits.
Take a look at sales data for the average days on market (DOM) and the typical number of offers for multiple properties in the neighborhood in question to see how hot or cold the market is. It can help predict how well a home will sell.
Average age of homeowners
Though it's not a clear-cut prediction, looking for neighborhoods with older homeowners means that there could be gems to be found. That's because retirees or older homeowners tend to have homes that need to be updated or struggle to keep up with other types of repairs done, potentially increasing your chances of finding a property you can flip and turn for a profit. Plus, this type of demographic may be looking to downsize or move into assisted living arrangements, which sometimes means they'll want to sell quickly.
Age of neighborhood
The older the neighborhood—think a minimum of 20 years—means that the property may need more renovation work. Basically, you may be able to find a property that can be bought at a good price and increase your ROI once you make improvements.
Population growth
Population growth helps you to understand trends in the area you're looking for, as well as the target market. The point is to be able to forecast so you can sell your flipped properties to a new buyer. Meaning, being able to see whether there is a demand for your home in the market is paramount to your success.
Looking at population trends helps you see whether there will be potential home buyers in the near future and invest in general for the time being. The more people entering your market, the more likely you'll find more demand from potential buyers. Places like the U.S. Census Bureau offer intel on population trends throughout the country.
Property features
Seeing different features such as the number of bedrooms, bathrooms, and even the outdoor areas can help you determine the type of buyer that will be attracted to the property. If the house you're looking to purchase doesn't have features buyers in the area they're looking for, then renovating it so that it does could eat into your profits.
For example, if you're looking at a home that has an open plan layout and only requires a few repairs and upgrades like new kitchen cabinets, then it might take less time to flip than an older home with closed off bedrooms and smaller bathrooms.
Some popular features home buyers look for include:
Size of rooms: Many home buyers prefer larger master bedrooms. As for other bedrooms, as long as you can fit a queen size bed in it and be able to walk around, that's good enough.
Bathrooms: The more full bathrooms there are, the better. Most home buyers look for homes with more than one bathroom, and a half-bath for homes with two or more stories.
Garage: Two car garages are quite popular in more suburban areas. Luxury properties mean that a larger one is probably better.
Layout: Open concept layouts, especially in the kitchen and living room are popular these days. Tearing walls down to create an open layout could eat into your profits.
Property taxes
This factor tends to be overlooked by real estate investors. The thing is, you do need to consider property taxes since it'll add to your carrying costs. Plus, potential buyers will want to know this figure when trying to calculate how much they can afford on top of their mortgage payments. Higher property taxes could indicate to buyers the property isn't affordable, hence deter some of them.
Include property taxes when evaluating a potential property and especially the ARV (since this number is part of your carrying costs). Since property taxes are closely tied to the amenities in the area, it's a good idea to work to balance the potential profit of a property and losses due to higher property taxes.
Neighborhood amenities
Proximity to desirable amenities will mean that the property will be in higher demand. These properties are typically close to central business districts, good schools, restaurants, groceries, stores, nightlight, walking trails and parks. The closer the homes are to more amenities, the more desirable it is to home buyers.
You'll also want to do some digging around to see trends such as whether the neighborhood is considered an up and coming area with plans in place to build more amenities home buyers want.
Job market
Having a house in a strong local economy and a strong job market (especially one that's growing steadily) means that there will be more demand for housing since it could mean more people are willing to purchase a home , now or in the future.
Of course, the opposite, where there are higher unemployment rates and lower wages could mean that it's a weaker real estate market, with property values that are decreasing and less home sales.
When looking at statistics related to the job market, don't forget to look at a neighborhood's economic diversity. As in, you'll want a property to be within an area that includes multiple industries instead of one or two—those areas could be more vulnerable economically.
Public school districts
Neighborhoods that are within a reputable school district or have great public schools could attract home buyers who want to offer quality education for their children. It might also indicate to home buyers that the property values will hold steady or climb in the area, thereby increase the property's appeal.
Crime rates
Prospective home buyers want to purchase homes in areas with relatively low crime rates—who wants to be concerned about potential crime issues where they live? When considering an investment property, take some time to look at crime statistics in the area to see whether or not you're investing in a safe neighborhood.
No matter how good the deal looks, if the property is in an area with high crime, it's probably not worth it.
Proximity to your contractor
Though it's not necessarily a major factor, it's still important to see how close the property is to you and your cont r actors. Since you and your real estate team need to make multiple site visits, choosing a property that's within relatively close proximity will save you both time and money. Think about how much gas it'll take for you to drive, or how much time your contractor could be wasting driving instead of working on renovations.
Looking for properties located near major roads or highways will help your contractor reach the property more efficiently. Plus, being near amenities like home improvement stores will likely increase the number of contractors that want to bid on our project—multiple quotes means potential savings on your overall project.
Where to look for statistics
Now that you know what you need to look for, here are some places where you can start your research.
U.S. Census Bureau
The Census Bureau offers tons of statistics where you can look for things like household size, median household and other types of population trends. Since these factors tend to influence whether there will be good demand for properties, you'll want to look here. Plus, it can indicate the type of property you'll want to purchase. For example, if you notice the average household size is five, looking for properties with only two bedrooms probably isn't ideal.
Looking at median income can be helpful so that you're not making renovations to a home that homebuyers won't be able to afford. For instance, if you intend on selling a home that's more than two and a half times the average household's income, then the chances of you selling it are fairly slim.
Real estate professionals
Seeking the help of a real estate professional can be helpful when consulting on current neighborhood trends. You can also find out how long properties in your area have been sitting on the marketing and other insights such as comparables.
However, if you have your own real estate license, you can access some of this information yourself.
Real estate websites
While real estate websites can be helpful, don't rely on all its data. You can find comparables, property taxes and neighborhood amenities, but don't look at their estimated property home values. Some property listing websites also specialize in foreclosures and short sales, helping you dig up some hidden gems.
Where will you start your search?
Doing research for your next real estate investment property doesn't have to be a difficult task, especially when you know what you're looking for. It may take some upfront work and a bit more time in the beginning, but it'll be easier as you get more practice. Besides, it could be worth the time invested, since you could land a property that'll turn out to have a great ROI.