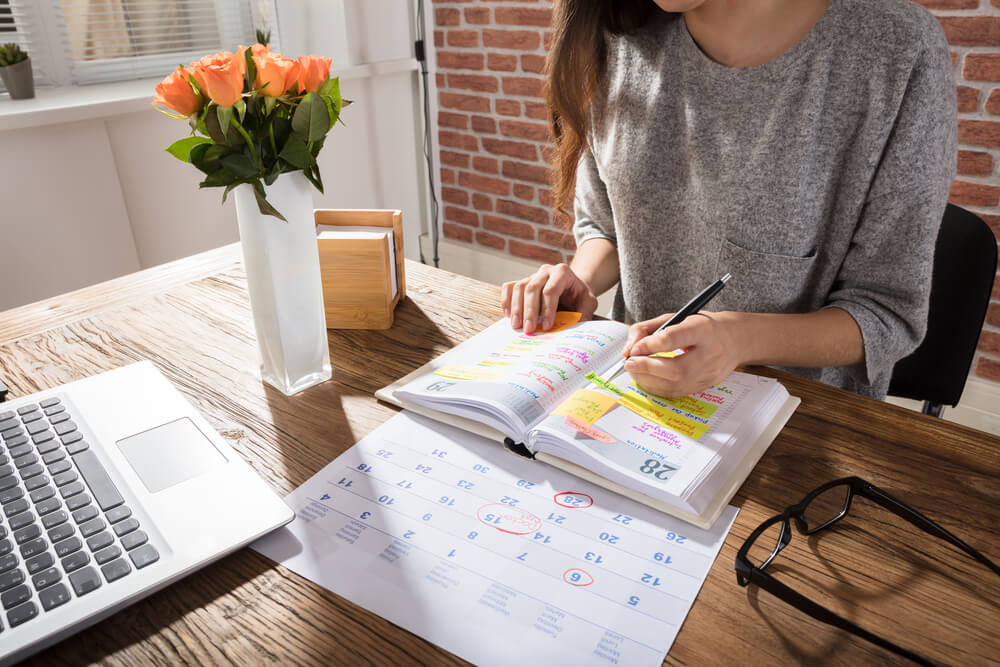 Perks to Having a License: Flipping Houses 101
Note: originally posted on LendingHome.com and LendingHome is now Kiavi.

About the author: G. Brian Davis is a real estate investor who has owned dozens of investment properties over the last 15 years. He's also the co-founder of SparkRental.com, an online resource which provides free landlord education and video series for anyone looking to build passive income from rentals.
Is a real estate license worth it?
As someone who teaches real estate investing, it's a question I hear all the time : "Do I need a real estate license to flip houses?" Often followed by its close cousin: "Do I need a contractor's license to flip houses?"
The answer to both is "no", as most real estate investors don't have either license. The real estate licensing exam has more to do with laws and regulations than it does the business of real estate and flipping houses for a living. It certainly doesn't cover the fundamentals of how to invest in real estate or how to form a house flipping business plan.
However, that doesn't mean the licenses aren't useful. Quite the contrary, in fact! Here are some of the benefits of a real estate license for house flippers, along with the drawbacks, to help you make the right decision for your own real estate investing business.
What you can do with a real estate license
Licensed real estate agents have access to the Multiple Listing Service (MLS), the online platform where homes are listed for sale. Only licensed Realtors can list properties for sale on it and can collect a commission for supplying the buyer for a real estate transaction.
Beyond being a seller's agent or a buyer's agent, licensed real estate agents often work in property management as well, combining their skills and ability to earn. They may advertise vacant rental units, screen new tenants, collect rents, oversee repairs, and of course, list the property for sale when the owner decides to sell.
While websites like Zillow and Trulia make most data from MLS listings public, they don't have full access. Their access is also delayed, often by as much as a day or more—a long time in the world of finding deals as a real estate flipper.
4 Benefits of a real estate license
Before deciding whether to get a real estate license for your house flipping business, here are a few of the benefits of a real estate license.
1. MLS access can help find deals
One of the greatest challenges in flipping houses is finding good deals. But direct access to the MLS means you're the first to be notified of new listings, making it far easier to find houses to flip.
When a bargain-priced property lists on the MLS, often it goes under contract within hours. Speed is one competitive advantage that house flippers can cultivate, especially with the aid of a real estate license.
2. Multiple sources of income
It's hard to quit your job and flip houses full-time in the absence of experience. But new investors can ease their way into flipping houses by getting their realtor's license first, and using their real estate agent commissions to help cover month-to-month expenses while they start flipping houses.
After all, flipping a house takes months, and flippers only get paid at the very end. It makes for uneven and irregular income!
3. Networking
Real estate investing is a team sport, and the more people you know in the local real estate industry, the better.

As a realtor, you'll meet not only other real estate agents, but also investors, contractors, appraisers, home inspectors, wholesalers, and other industry players that can only serve to help your house flipping career as well. The old adage that " your net worth depends on your network" proves doubly true in the real estate investing industry.
4. Lower closing costs
When most house flippers go to sell, they pay a listing agent to market their home for them on the MLS.
One reason to get a real estate license to flip homes is that you no longer need to pay a listing agent – you can list your own properties for sale. That can reduce your soft costs by thousands of dollars, and create another competitive advantage for you. You still need to pay the buyer's agent however, usually 2.5-3.5% of the sales price.
Keep in mind that you also need to do the marketing work, such as distributing flyers and hosting open houses, that you would otherwise be delegating to a Realtor. That is an important factor to note when financing your house flipping, due to additional marketing costs.
Real estate license: The verdict
Earning a real estate license costs time and money, which may be worth it to you, or may not.
The mandatory course usually takes months to complete and covers very little in the way of practical knowledge. I know—I've taken it.
Most of the course and exam materials cover state and federal housing laws. Upon passing the exams, you must then obtain a position working underneath a licensed broker in order to practice as a real estate agent. Expect to learn the practical skills of real estate marketing on the job, not in a classroom. Also, bear in mind that you need to disclose your status as a licensed Realtor when you buy or sell properties.
So, do you need a real estate license to flip houses? You don't need it, and becoming a knowledgeable agent may require a nearly full-time commitment from you, but it can also help you hone competitive advantages for your house flipping business and make more profit with house flipping.
Contractor's licenses: What about them?
As with real estate licenses, you don't need a contractor's license to flip houses, but it can be another type of competitive advantage for you.
Before the overwhelm sets in, don't feel obliged to get both licenses, or either one, until you know you want to pursue a full-time career in real estate. Instead, spend some time shadowing people who do it full-time. Get to know the industry before committing to a license.
The most important point is not to let licensing questions prevent you from investing. Don't sit under the spell of analysis paralysis because you feel so overwhelmed with all these licenses!
With that said, here are a few pros and cons of getting your contractor's license to help you make your decision.
5 Benefits of a contractor's license
1. Lower renovation costs
If you do the renovation work yourself, you can save thousands of dollars on labor costs. Of course, you also have to do the work, which you may not have much time for if you keep a separate full-time job. Remember, the longer you hold the property, the higher your soft costs and the lower your velocity of money.
But for those who love working with their hands, renovating your own flips can be both fun and rewarding. Finally, you can avoid markups on costs like materials, since you'll be buying them directly rather than paying a contractor to buy them as part of the scope of work.
2. Lower permit costs
When you hire a general contractor to pull permits for you, they typically charge you for their trouble. But if you're licensed yourself, there's no excuse not to pull your own permits. Granted, property owners can file their own permits without a license, but the work itself must be performed by a licensed contractor.

As a licensed contractor yourself, you can hire employees for far lower hourly wages than you could pay a licensed contractor. It's yet another way you can reduce how much it costs to flip a home.
3. Better renovation cost forecasting
When you do renovation work yourself, you have a far better grip on what renovations actually cost, and can flip houses on a budget.
You can walk into a home and quickly estimate the scope of work, based on direct experience rather than guesswork. It makes your cost forecasting both faster and more accurate—an excellent advantage over your peers.
4. Lower risk of contractor default, theft, or poor workmanship
When you hire a contractor, you entrust them with an asset worth tens or hundreds of thousands of dollars. It requires enormous trust.
But if you know how to complete renovation work yourself? You don't need to hand over the keys to a stranger and hope they don't butcher your property. Sometimes being able to sleep soundly at night is the greatest advantage of them all.
5. More stable income
Just as licensed real estate agents can supplement their house flipping income with real estate commissions, contractors can do work for other investors and homeowners.
It's also a great way to network and get to know the other investors in your area!
Contractor's license: The verdict
Unlike getting a real estate license, which takes weeks or months, it can take years to develop the skills needed to become a licensed contractor. If you love renovating properties and would be happy doing it as a career, then by all means, get your contractor's license. But if you're only looking to save a few bucks on your flips, there are easier ways to do it.
Learning how to work with contractors plays a crucial role in your real estate investing education and success. Even if you get your contractor's license, you'll still need to work with other specialists, such as HVAC experts when the furnace needs servicing. And unfortunately, part of your education in working with contractors is learning how to deal with bad contractors.
A final word on licenses and flipping houses
Do you need a real estate license to flip houses? A contractor's license? No. Most investors don't get them.

But if you decide you're committed to a career in real estate, choosing either a real estate license or contracting license can open more doors and create competitive advantages for you. Before making such a decision, spend some time shadowing a licensed real estate agent or contractor to get a rounded sense for their average workday. While you're at it, spend some time shadowing flippers to learn the industry. You'll learn shorthand rules of thumb like the 70% Rule, and tips for selling homes for maximum price in minimum time.

Most of all, don't be intimidated by a lack of cash. You can start flipping houses with as little as 10% down, as lenders like Kiavi offer bridge loans for up to 90% of the purchase price and 100% of the renovation costs.

Take it one step at a time, and don't feel obliged to get any licenses if you'd rather focus on learning the fundamentals of investing.