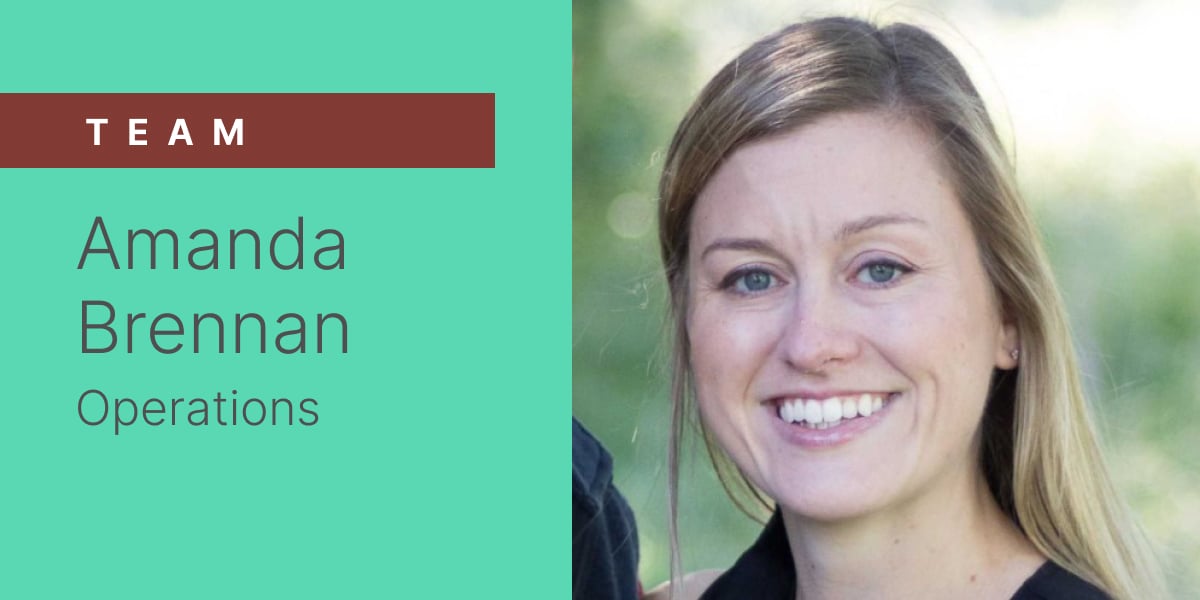 Employee Highlights: Amanda Brennan
Note: originally posted on LendingHome.com and LendingHome is now Kiavi.

We are proud of the culture and relationships we have built within our team. Our mission to support each other is just as strong as our mission to support our customers. This has inspired a new series on the our blog called Employee Highlights.

After all, our blog is an excellent resource to learn strategies, advice, and various industry information on real estate investing, so we also want to have a chance to share with you the smart and dynamic people who are behind what makes Kiavi your trusted lender for your hard loans and real estate projects.

Our inaugural post features our post close team lead, Amanda Brennan. Read more about Amanda, her role, and the impact she has had on Kiavi.

About Employee:
Name: Amanda Brennan
Nickname: A2 (Because she's the second Amanda in the office)
Position: Post Closing Team Lead
Kiavi Team: Operations
Employed at Kiavi since: July 2017
Questions:
Tell us about what your role entails?
"The post closing team reviews the actual signed documents returned from the closing agents. We confirm documents are accurate and complete prior to shipping them out to our investors/warehouse lines.
We review and conduct due diligence to ensure the loans going to our investors are of the utmost quality. We work closely with the closing team to make processes run smoothly, effectively, and efficiently.
In addition, we work with our in-house partners, including our servicing team to ensure they have all their needed items. We also team up with our capital markets to ensure we can get all loans ready and out for the next trade and for our securitizations."
What do you like most about working at Kiavi?
"I love everything about it. The camaraderie, communication, ownership, and how we work very hard together, but also can have fun at the same time."
What is the most important thing you have learned in your position here so far?
"The most important thing I've learned is how post closing is not just the end piece of the operations team but the beginning of servicing. In general just what I've learned being at Kiavi is how to look at the bigger picture in real estate lending."
What is your favorite thing about the real estate investing industry?
"My favorite thing about the real estate investing industry is seeing transformations, and how we can help all kinds of borrowers with our products. We have a complete circle in this industry and there is always something to be worked on."
What are you excited for the most in the future for the company?
"We are always looking at the bigger picture; not just what is best for the company, our vendors, and customers for today and tomorrow, but for five plus years down the road too. We are not afraid to get our toes wet in new things and work together to perfect anything we get ourselves into."
Quickfire Questions:
Favorite Kiavi Memory: The very first Steel City Huddle in the Pittsburgh office—so much collaboration across all teams!
Favorite Kiavi Mixer: '80s theme
Favorite Kiavi Snack: Cooler Ranch Doritos
Amanda's positive energy has created a wonderful environment for all who get to work with her. See some from her colleagues below!
"Working with A2 is like working with your mom. Like a mom, she will do everything she can to facilitate her children/team members' success both as a team and individuals. She makes sure that we have everything we need in order to be our best, whether that's actual equipment or just opportunities; and in herself, she has a mother's willpower to get done what needs done no matter what. A2 is also a making/baking fiend and is always bringing in food and treats! If she should find out you have a birthday coming up or even a half-birthday (true story) you can expect to have a homemade treat from her. I think currently there are three cakes of hers in the Kiavi office fridge right now, and there are only six of us in the office (haha). I love working with A2, she is a great friend and Kiavi is lucky to have her!"
-Elijah Zeise, Post Closing Specialist
"My professional relationship with Amanda goes back a few years prior to my time at Kiavi, so it has been great to work with her again! We get along so well—she is a huge support to me both at work and personally. Amanda is such a genuinely kind person, as well as a large benefit to the company! She even keeps me motivated when it comes to my fitness—we've run quite a few races together, including a road trip to Cleveland to run a reindeer 5k along the lake in the freezing cold this past winter! I'm lucky to call her a friend."
-Ryan Strength, Servicing Manager
"Whenever things get hard, Amanda always reminds us that "we got this" and gives us a positive boost."
-Katey Bianchi, Post Closing Specialist
Thanks Amanda for all you do! Your Kiavi family appreciates you and your hard work.