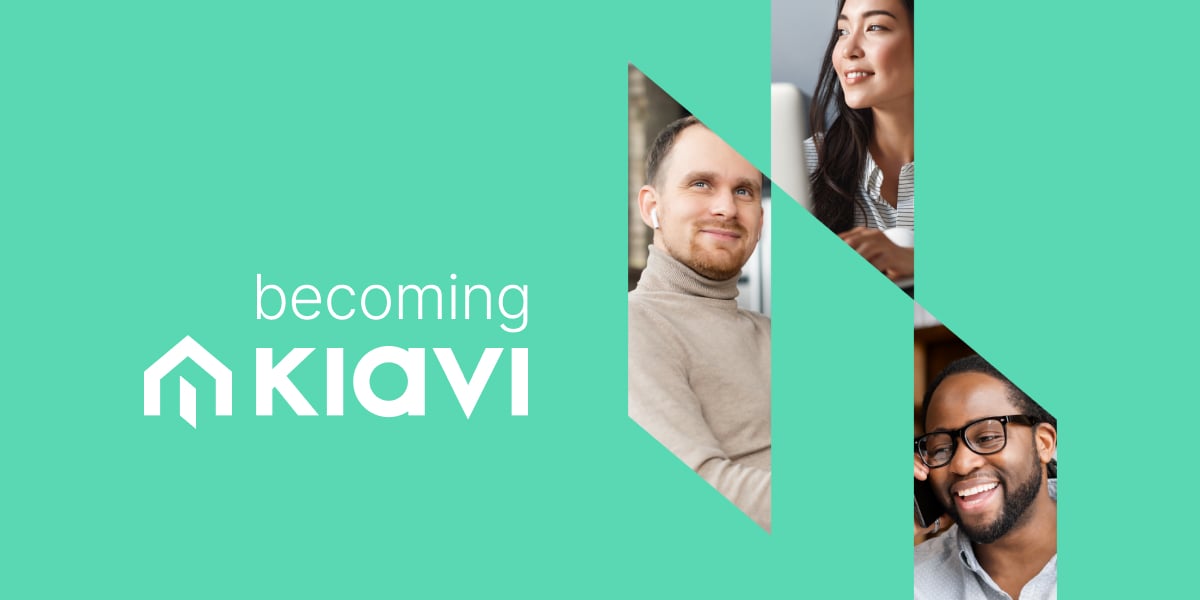 What Kiavi Employees Say About the Rebrand
As we say farewell to the name LendingHome, we still hold onto the foundation it built for us to become Kiavi. With plenty of happy memories, big milestones, and phenomenal successes, we bid the name adieu. However, to honor the moniker's place in our history, we continue to uphold the same quality, service, and products our customers have come to know and love—we are just expanding upon it.
So, our former Lendies, and now Kiavies, are excited to close this chapter and open a new, innovative one. Hear firsthand what makes them excited to rebrand to Kiavi and what it means for the company, our customers, and our future, in their own words.
The Team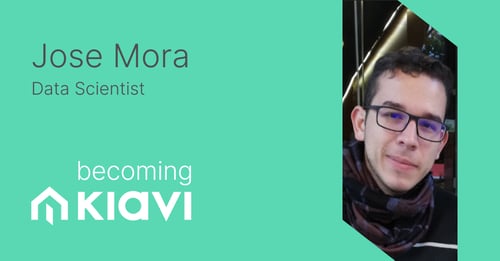 "I see the rebrand not only as an opportunity to present ourselves as something more than a lender, but also as a chance for us to fully embrace all the innovation opportunities we see to further grow Kiavi. By doing this we can keep presenting new and better options and opportunities to our customers to help them have the best and most fulfilling REI experience they can possibly have."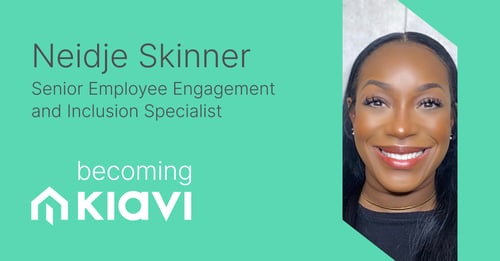 "I have the pleasure of working with the most talented group of people in the world. Our platform is innovative and user-friendly, our processes are streamlined, and our team members genuinely want to help our customers succeed. We've always stood out among the rest, and now we have a name as unique as we are. Kiavi is going to help real estate investors unlock the door to financial freedom."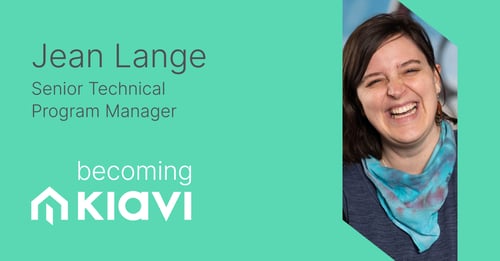 "My job is to help grow our engineering team's capacity by hiring, training, and supporting junior engineers. The reason we need to energetically expand and nurture our engineering team is that we have a lot of exciting work to get done—and the Kiavi vision guides us in the direction of our goals. It's the clear expression of where we're going, of what to focus on, and what will push us toward. I'm excited to be part of this team that will climb that mountain together!"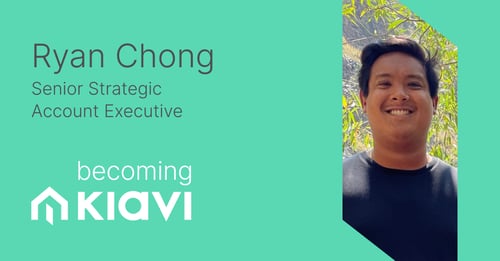 "We are so much more than just a hard money lender so I'm absolutely ecstatic about rebranding as Kiavi! This is an opportunity for us to set ourselves apart as a leader in the industry.
Rebranding to Kiavi better encompasses our company's products, goals, and mission statement. We strive to serve our customers daily in every aspect. From supporting deals to getting them funded to refinancing as an exit strategy, Kiavi offers comprehensive and easy to implement solutions to real estate investors.
I look forward to seeing what our Incubation Team launches next to accommodate more investment strategies."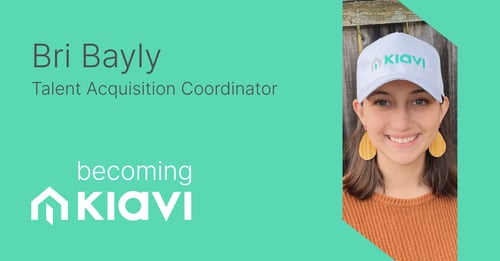 "I've had the pleasure of being a part of a truly special company over the past four years. I've seen us grow, change and evolve, all while keeping our customers as our focus. I'm excited that we've listened to what our customers need and we are expanding now to meet those needs. This is only the beginning and I am excited to see the impact Kiavi will make!"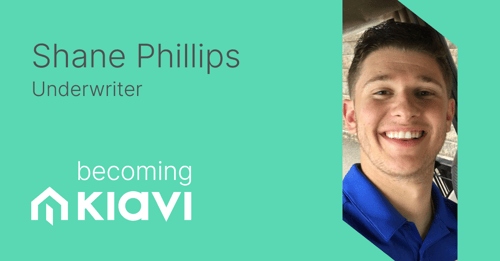 "I am excited about Kiavi as this presents a fresh and brand new adventure for both our company and its customers! The name Kiavi sounds like unlocking or tapping into an unlimited range of products and services to provide to our customers.
Rebranding to Kiavi shows both the company's employees and customers how strong, confident, successful, passionate, and fast-growing we've become. The time has come to differentiate ourselves from the competition and ensure we can satisfy any needs customers may have. The name Kiavi flows and portrays strength! Moreover, we no longer will be mixed up with our competitors using the same keyword "Lending". I am proud to be a part of Kiavi and thrilled to offer our unique services to its existing customers along with the new ones we attract!"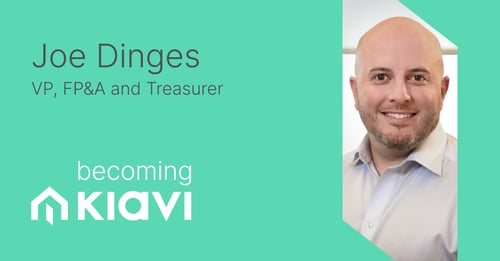 "Having been at Kiavi for about five and a half years now, I'm incredibly proud of the company that we have built, the customers that we have been able to service and help grow their businesses while helping to revitalize communities across the United States. Yes, our roots are in lending, as well as technology, but as we have grown as a company we have become so much more to our borrowers than just a lender. With our data-based approach to analytics, risk assessment, and investing, I think that there is much more that we can offer to help our customers be successful away from lending they receive from us today and that's why I think the rebrand is necessary and exciting.
This company started with the idea that the mortgage process was too complicated, that there were many customers under-served in the investor marketplace, and that there "had to be a better way." While we have made large strides in expanding financing solutions to underserved customers to date, there are so many other transactions, partners, and processes that are just as convoluted as mortgage lending in the markets that we serve and as our team continues to evolve and enter those arenas, I am confident that we will have similar success—not just for us, but for our trusted partners—our customers."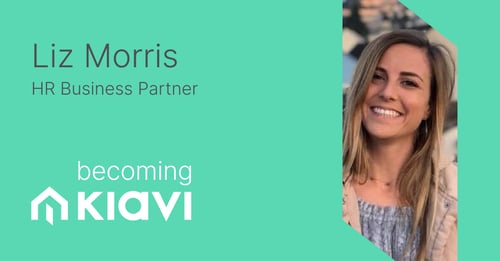 "I've been with LendingHome/Kiavi for over 3 years and this rebrand really embodies how much we've grown. Not only in regards to our products and offerings, but our team and our commitment to our mission and values. As part of the People Team, I know first hand how important a strong brand is in attracting the right talent, keeping employees engaged, and ensuring our customers are successful. Kiavi allows us to shift in the direction of offering more for everyone involved in the company—both as customers and employees—and I'm so excited to see how it opens more doors and exemplifies our culture that is second to none."


***
The sentiment about the expansion that Kiavi offers our company matches the excitement the team has for this new era. There is a strong belief and sense of positivity when it comes to what rebranding means for us all. We look forward to continuing to build the products, services, and offerings under our new name that we know will open more doors (both literally and figuratively) for our customers.
We are confident this name will embody our mission to utilize our data and analytics to better serve our customers, so our team, employees, and brand can help invigorate the aged housing community, build businesses for our customers, and expand into our communities positively.
To learn more about the Kiavi mission, head on over to: https://www.kiavi.com/vision