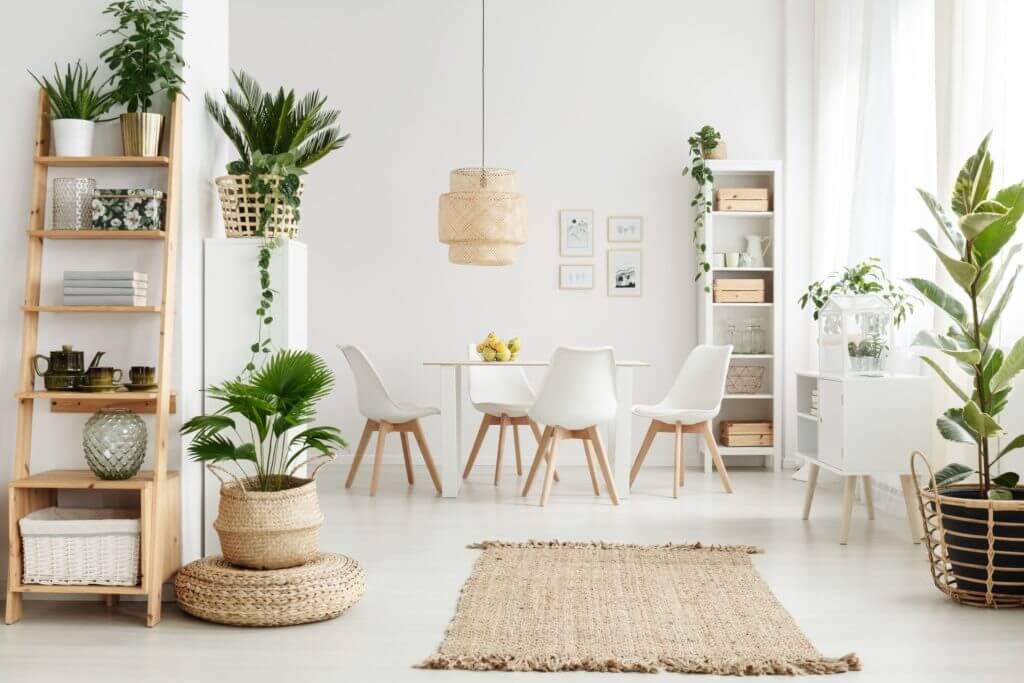 Flipping House Finances: Staging on a Budget
Note: originally posted on LendingHome.com and LendingHome is now Kiavi.

If you've finally decided that being a house flipping investor is the investment strategy for you, and you put your house flipping business plan together, it is now time for the fun to begin! After calculating the potential ROI based on a budget, you will have a solid idea of how much money you have to work with to stage your home to sell fast. Sticking to a budget is a skill that requires patience and research, but implementing these budget-friendly strategies into your marketing plan will help make your home look its best without breaking the bank.
Why you should stage your home
It's been consistently proven over and over that staged homes sell faster and for more money than homes that are not staged. So is staging your home worth it? The ROI of staging depends on multiple factors including the type and value of the property, who the likely prospective buyers are, your budget, and more. Once you've decided whether your home needs to be staged, and whether you'll do it yourself or hire a professional staging company, here are a few tips to stay on budget:
Clean and declutter
First, before any creative staging comes into play, the property must be deep cleaned and decluttered. Some people hire a one-time cleaner to come in and scrub the whole property down, but you can save money by doing it yourself. Even the most beautifully staged homes will fall short if the basics like dusting and cleaning the windows have been missed. Cleaning and decluttering costs very little money (just the cost of cleaning supplies, most of which you already have). Once the home is deep-cleaned, you can begin to work on other budget-friendly staging ideas.
New paint, new impact
It's no DIY secret that paint can do wonders to brighten up a room. Don't feel obligated to add color to every room. Instead, keep rooms neutral and add a pop of color to some of them. A quart of paint can cost less than $20 and is enough to brighten up a bay window or accent wall. A dramatic color on the front door is another way to boost curb appeal and make your home feel welcoming. Paint is certainly one of the best ways to flip and stage a house on a budget, and yet makes a huge difference when comparing a house flip before and after renovations.
Vertical doors add height
Buyers love the look and feel of high, vaulted ceilings. However, a ceiling makeover isn't exactly budget friendly (or practical) when selling a home. Instead of actually raising the ceilings, create the illusion of more space by adding a vertical decor throughout the major rooms in your home. This could be something as simple as adding vertical mirrors or artwork to the corner of the room, or mounting curtains from a ceiling rod to create the perception of more length in a room. You can get ready made drapes and the rod for under $50 at most furniture stores.
Focus on kitchens and bathrooms
If you're going to spend money updating any part of the house fix and flip, it should be the bathrooms and the kitchen. These are rooms that make or break a sale, and if you can invest in a few simple upgrades to these rooms, it will make a world of difference.
Bathrooms
Outdated bathrooms typically just need freshly painted cabinets, a new sink and shower hardware, and a new cloth shower curtain to look updated. If you're upgrading a small bathroom, consider new flooring to brighten up the space, and replace worn towels and rugs with bright new ones. A bamboo tray holding a stack of freshly dried towels, a candle arrangement on the vanity, or a glass jar of Q-tips or cotton balls will cost you close to nothing, but can really make a difference in the feel of the room.
Kitchens
Arguably one of the most important rooms to stage, the kitchen should be the area you focus most of your time and money. Of course, it's critical to start with a deep clean, including dusting baseboards, polishing stainless steel appliances, vacuuming corners and ensuring all dishes are clean and cupboards are organized. Some of the most effective yet affordable staging tips for kitchens are as follows:
Replace hardware on cabinets and drawers
Make your faucet shine or replace the old one with something more modern
Replace dirty drip pans from the stove, and clean the inside of the stove. If the stove is filthy, it's almost worth buying a new one than replacing all of the dirty/old parts
If you have the space, add a small dining table and two chairs. Suddenly you've got an eat-in kitchen!
Get plants to add life to the kitchen
Open windows and let natural light flow in
Clear off the counter of cleaning supplies and knick-knacks, and use a large clear bowl with real (or fake) fruit next to a bottle of wine
Don't fill the counters with "stuff," it can make the kitchen seem crowded
Be frugal with furniture
As a real estate investor, it can be hard to spend money on furniture that you may not keep or use again for another flipped home. Check out local thrift stores and garage sales for gently used furniture that will serve its purpose for staging but won't go over your budget. You can even borrow a few small pieces from friends or family to give your home a temporary upgrade.
The bottom line
Figuring out how to stage a house fix and flip on a budget doesn't have to be overwhelming. It begins with looking at the big picture and picking the few upgrades you can do that will impact your investment property's marketability and ROI the most. Staging a house to sell is the first step in letting go of the property as your own and transforming it into something that is desirable for a broad market. Home staging doesn't mean dropping thousands of dollars on modern furniture and brand new appliances; it is simply finding ways to accentuate your property's already impressive features. Pick a handful of these home staging tips to make your home stick out to potential buyers while still sticking to your budget and house flipping business plan, and that way, you'll optimize your profit in house flipping.