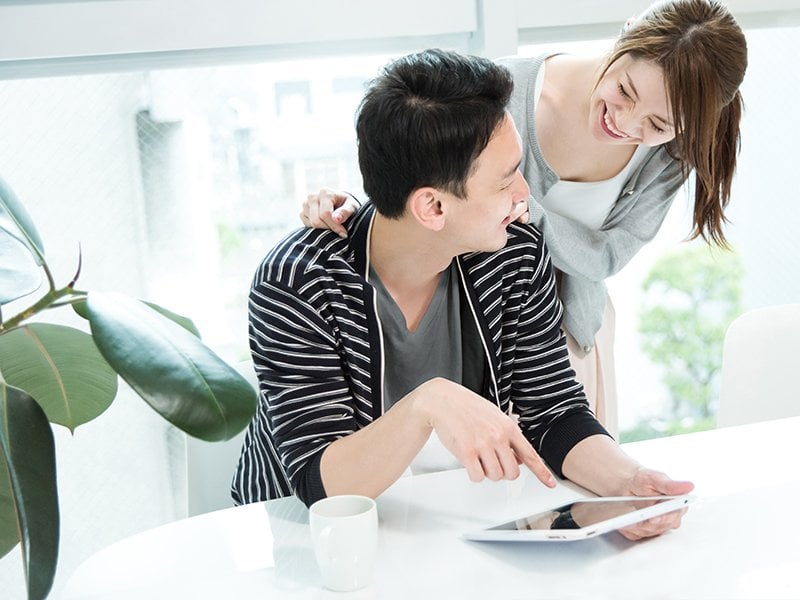 Why and When to Refinance Your Mortgage
Note: originally posted on LendingHome.com and LendingHome is now Kiavi.

Home refinancing sounds fancier and more complicated than it actually is.

In simple terms, refinancing means you're taking out a new loan to replace an old one. Given the rising interest rate environment we're currently living in (the Federal Reserve Bank, which controls interest rates, has been steadily raising them in response to the recovering economy), refinancing a home has become a hot topic. So, let's take a closer look at when it makes sense to refinance your mortgage and how to do it right.
Why refinance your home?
The biggest, and most common, reason to refinance your home is to get a better interest rate or a different term (length of time to pay back the loan) on your mortgage. Lowering your interest rate not only lowers your monthly payments, but can also save thousands over the life of the loan.
This makes the most sense if you didn't buy your home at the record low interest rate levels between 2008 and 2015, or if you've recently improved your credit score from where it was when you first purchased a home.
Other reasons to refinance include refinancing to a fixed-rate mortgage if an adjustable rate mortgage term is ending, refinancing from a 30 to a 15-year mortgage to save money and pay off the loan faster, or doing a cash-out refinance to take advantage of any equity built up in the home.
If you're unhappy with your interest rate, would like to save money or keep more money on hand, refinancing is a great option. But there are still a few things you should consider.
When should I refinance my mortgage?
If any of the reasons we discussed above apply to you and your financial situation, any time is a good time to think about refinancing your mortgage. Still on the fence about the timing? Consider the following.
Sooner
By all indications, interest rates are only going to continue to rise. So, if you currently have good credit and are considering refinancing, sooner is better than later, as you may not receive a lower rate than the one being offered today.
Later
If your credit is on the lower side, it's important to take active steps now to improve your credit, so that in a year (or two) you can qualify for a more competitive interest rate.
Okay, I'm in. How do I refinance my home?
Shopping for a refinancing offer is done in much the same way as shopping for your home mortgage: check your credit score, inquire with different lenders ("rate shop"), review the rates and fees, make your selection, and attend a closing. Keep in mind that any refinance is subject to underwriting, qualification, and loan processing.
Typically in a refinance situation, you will get the funds of your new loan and use them to pay off the old loan. Then when you make your monthly mortgage payment, it will be toward the new loan. If you change lenders, you may have to log into a new online portal and set up your bank accounts for online payments again, but afterward you'll make monthly payments in the same way as before.
How much does it cost to refinance a home loan?
Much like closing on an initial home mortgage loan, there will be closing costs and fees, like costs for an appraisal and title search, for refinancing a loan. Often, homeowners don't take these expenditures into account when calculating if a refinancing is truly beneficial. In addition to closing costs, there can also be processing and origination fees for the new loan, which can quickly inflate the total cost of refinancing.
When it comes to the type of refinance loan, homeowners have a few options to choose from:
Cash-out refinance loan
Adjustable rate vs. fixed rate
Conventional loan
FHA refinance loan
VA loan (for veterans, insured by the US Department of Veteran Affairs)
USDA loan (for refinancing homes in eligible rural areas)
HARP loan (for those who owe more than their home is currently worth)
For most people, the conventional refinance home loan is the best option, although it's important to explore the possibilities.
What happens to the equity in my home?
When a home significantly rises in value, a cash-out refinance helps homeowners to take out a new loan at the new, escalated appraised value of the home, pay off the old mortgage loan balance, and keep the difference in cash. This cash can be used for home improvements, debt payoff, to finance a business, or anything in between. But, keep in mind this only makes sense if the interest rate on the new loan is lower than the one currently held, otherwise you'll be paying escalated interest on the cash itself.
To do a cash-out refinance you must have at least 20% equity in your home, which you retain even after the cash-out. For those not doing a cash-out refinance, the equity in the home will typically remain the same even after refinancing. The exception is when one chooses to roll closing costs into the loan itself. This could diminish equity value since you're using the loan to cover those costs instead of using cash. Another example of when equity value could decrease is if home appraisal comes back low.
In some cases, refinancing to a lower interest rate can help homeowners build equity faster, since more money is going to principal and not interest when the mortgage payment is made each month.
Refinancing: Is it right for me?
A few final tips.
Pay attention to the term (length of time) of your refinanced loan. If you're refinancing from a 30-year to a 15-year mortgage because you want to save on interest or pay off your home faster, this makes sense. If you go from a 30-year mortgage to another 30-year, and factor in additional fees, the lower interest rate may not be worth the cost over time.
Take the time to do the homework. Hopefully, you were a fully informed homebuyer and by now know how the lending process work. Don't make a hasty financial decision without doing all the necessary legwork and running the numbers. You can use an online calculator to input your variables and do the math. By keeping in mind your overall goals (lower monthly budget or cash for home repairs, for example), you'll be able to clearly see if refinancing your home is right for you and your household.