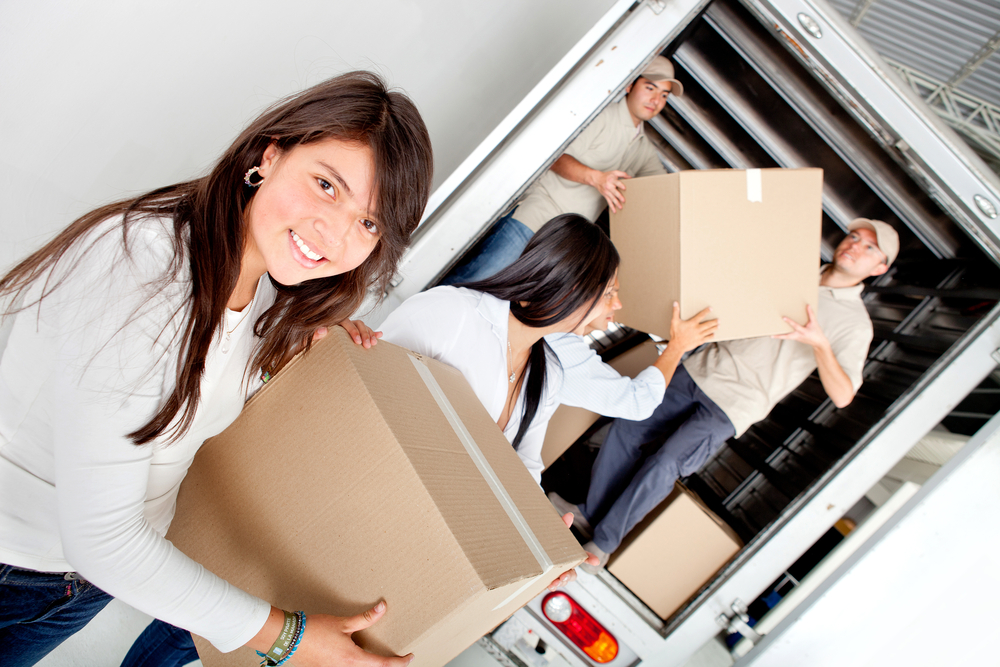 How Roommates Can Help Fund Your First Home
Note: originally posted on LendingHome.com and LendingHome is now Kiavi.

Buying a house may seem like the ultimate escape from the day-to-day reality of roommates (no one will ever, ever drink the last of your almond milk again!) But it may also feel like a tight financial squeeze right now. What if those same roomies could actually help make homeownership a reality?

Purchasing a home and renting out the extra bedrooms could help you pay off your mortgage faster and build equity for your future. (And, as a bonus, your roommates could get a landlord they actually like!) Ready to save big by sharing your space? Here's what you need to know.
Weigh the pros and cons
Sure, living alone is fabulous. You can leave your dirty dishes in the sink for days, you have full control over the Netflix account, and you don't have to worry about anyone "borrowing" your food out of the fridge. However, if you don't mind sharing your space, you can save a bundle each month. Roommates can help foot the bill for cable, internet, and heat.
And rental income can cushion the blow of your monthly mortgage payments. Roommates can even help you pay off your loan faster: Say you borrowed $150,000 at a 4% interest rate on a 30-year, fixed-rate mortgage. If you pay just an extra $100 per month toward your mortgage, not only will you pay it off a few years sooner, but you could save tens of thousands of dollars in interest.
Crunch the numbers
Before you start looking at real estate listings, calculate how much house you can afford. A good rule of thumb to start: your total debt should be less than 43 percent of your gross income to qualify for a conforming mortgage. (This includes any monthly expenses like car payments, student loans, or cell phone bills but doesn't include housing.)
Plug your annual income and total monthly debt into an online calculator to find out the highest home price you can afford. Normally you'd want to stay a bit below this figure to avoid stretching yourself too thin, but having a roommate gives you the buying power to look at a slightly bigger "starter home."
Budget like you're living alone
Many lenders won't consider future roommates as a source of income when you're applying for a mortgage, so your buying budget may need to be based on your current income alone. There's a big upside to this: If a roommate flakes on rent one month, or it takes longer than expected to find a suitable renter, you'll have the peace of mind of knowing you can afford it on your own. It might be a bit of a strain — you probably won't be splurging on any steak dinners that month—but at least you'll know you can stay afloat until a reliable roommate comes along.
Research the local rental listings
Once you know what you can afford on your own, do a little digging to find out how much rental income you can factor into your monthly budget. Look through local listings on real estate pages or Craigslist to get a sense of the average rent in your area for a room in a shared house, and make a note of which utilities are typically included in the rent.
Look for helpful loan options
There are various programs geared toward first-time buyers that can lower your down payment and help reduce the costs of mortgage insurance. Use the money you save up front to set up an emergency fund, which can help you pay for unexpected repairs or float you for a month or two if you're between roommates.
House-hunt with future roommates in mind
If roommates are in the game plan, make sure you're shopping for a home you can share comfortably. Are there enough bedrooms, bathrooms, and parking spaces to accommodate everyone? Also, look for hidden investment opportunities — is there an oversized bedroom that could be split into two? Is there an unfinished basement that could be converted into a separate suite? These could boost your potential rental income and make your home more valuable when you eventually resell.
Earmark your rental income
Roommates can definitely ease the burden of buying your first home, but only if you're diligent about how you invest the money they pay you each month. Resist the urge to splurge with your rental income—instead, put more towards your mortgage or deposit it into a bank account so it's there when your bills come in. A little discipline will go a long way in helping you reap the financial rewards of renting to a roommate.