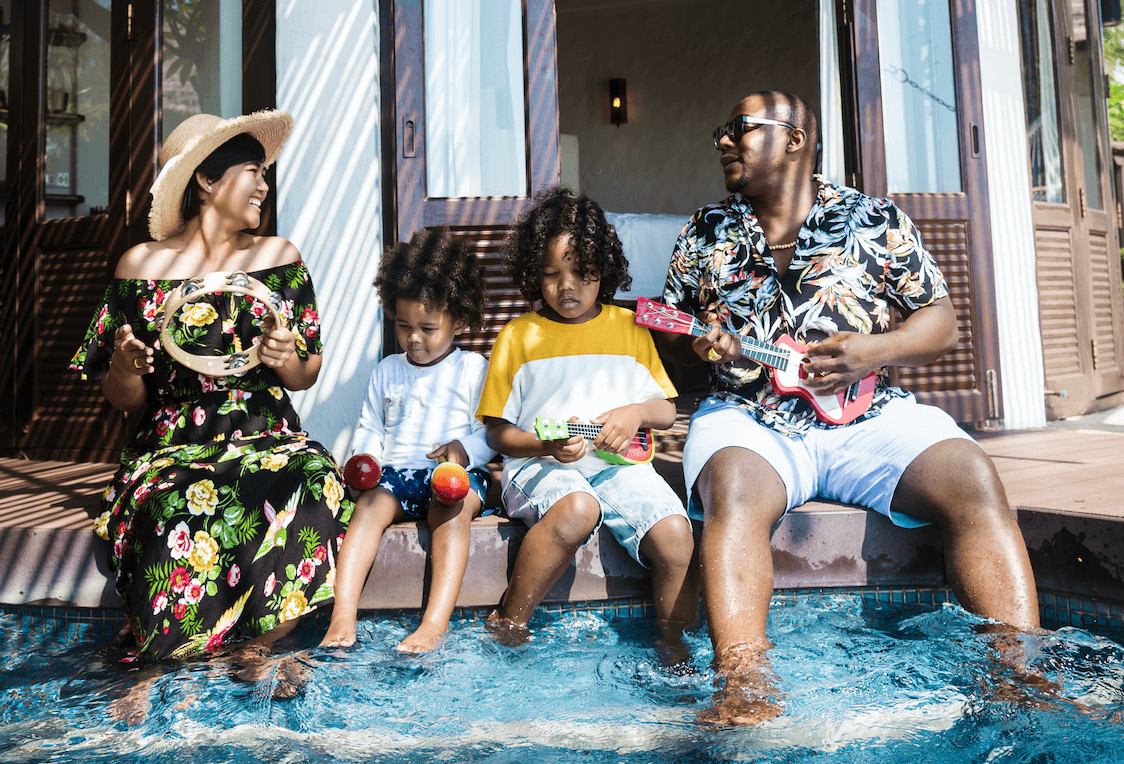 The Go-to Guide for Vacation Rental Investing
Note: originally posted on LendingHome.com and LendingHome is now Kiavi.

About the author: Sarah Li-Cain is a finance writer and Accredited Financial Counselor candidate whose work has appeared in places like Bankrate, Business Insider, Redbook, Financial Planning Association, and Kiplinger. She's also the host of Beyond The Dollar, a podcast where she and her guests have deep and honest conversations on how money affects your well-being.
How to start investing in vacation rental properties
Perhaps you want to make passive income by becoming a landlord or you're already a real estate investor and want to incorporate vacation rental investments into your portfolio. The good news is that the vacation rental industry is here to stay. Think about how many people are making decent money such as renting out their properties on Airbnb and other short term rental websites and apps.
Before digging into your pockets and forking over your hard earned cash buying a vacation rental property, you'll want to be sure you can make an informed decision. That means taking certain factors into consideration, looking at the pros and cons, and analyzing what you need to do in order to earn potential profit from the vacation property investment.
What to consider when investing in vacation rental properties
It's no surprise that one of the first questions you'll ask yourself is whether buying a vacation rental property is a good investment. In other words, what's your vacation rental's potential to turn a healthy profit?
Even if you think you want to put up one of your current properties on AirBnb and call it day, here's are a few questions you'll want to think about:
What's your lifestyle currently like?
Determine what you do on a regular basis. This can help you decide whether you have time to take in such an investment and whether you want to hire out property management services (which could affect your potential profits). For example, if you tend to travel a lot and want to put up your vacation rental on AirBnb, then you'll either need to hire cleaners and property managers, or else only keep availability for when you're home.
Do you have enough money?
Investment property loans typically require more strict credit requirements. That means you might need a higher down payment and proof that you have plenty of liquid assets to cover your mortgage, as well as a regular income source.
There are also other expenses to take into consideration, such as whether you have money to pay for expenses like maintenance, insurance, and repairs, or whether or not you have enough bookings.
Where do you want your vacation property?
Choosing a location means understanding how often you think your vacation home will be booked. You also want to consider whether it's close enough that you can drive over in case of emergencies and if it is in an area that can attract plenty of guests.
Plus, you'll want to take note of when peak seasons are. For example, beachfront properties tend to be busiest during the summer months and ski areas might see more demand during the winter months. That means you'll want to assess your lifestyle to see whether those busy times will fit with your schedule.
Are the laws and regulations a hassle to deal with?
You'll want to see what the laws and regulations are in your area since it'll depend highly on location. It would be a shame to purchase a property only to find you can't have paid guests. Plus, laws can change any time, so investing in a vacation rental also means taking the time to keep up to date on new developments and regulations.
How do you want to market your vacation rental?
Learning how to market your vacation rental property can take a lot of time, especially if you're doing so through your website. Even places like VRBO or AirBnb might need you to invest some time to learn the ropes. If you use booking services, you'll want to decide if you're prepared to pay service charges.
Pros and cons of owning vacation rental properties
There are pros and cons with every decision when it comes to any type of real estate investment and it's up to you to decide where certain payoffs are worth it.
Pros
Earn rental income: Pretty obvious, right? But investing in a vacation rental property is the biggest draw for many folks. Lots of travelers prefer to rent vacation properties from individual owners instead of staying hotels since it's typically cheaper, so it's never been a better time to invest. Plus, once you do the upfront work and outsource the management, it can be a nice passive income source.
Receive tax benefits: Since you technically own a business with a vacation rental property, you could deduct certain expenses and receive tax benefits—aka pay less. Some expenses include marketing maintenance and property management fees.
You could have fun: For many, owning a rental property can be a fun endeavor. Perhaps you're really into fixing up properties and revitalizing your neighborhood or love it when people get to enjoy the same vacation spot you do. Either way it's great since you're getting a lot of satisfaction out of it.
See your property appreciate: In most cases your property will appreciate and increase in equity (which your guest technically contributes to). In other words, owning a rental vacation property can be a great way to diversify your investment strategy.
Offers convenience for your own vacation: If you purchase a vacation property somewhere that you would want to spend time yourself, then you can enjoy the property too. If you earn enough rental income, think of it as staying there for free whenever you want.
Spend quality time with family and friends: Maybe the vacation rental ends up being a central hub to where your family and friends can visit. Instead of traveling too far away, a vacation rental in a central location may be a more convenient way to spend time with your loved ones.
Cons
Dealing with financial projections: Projecting expenses and making sure you're cash flow positive can be an extremely stressful endeavor. It means you'll need to make sure that you can juggle things like management fees, mortgage payments, collecting payments, and paying insurance and taxes.
It can take a lot of time: Sure it may be a passive income source someday, but learning how to run a vacation rental takes a lot of upfront work. Plus, if you decide to manage the property yourself, doing so means it's not really passive. is it?
Lack of flexibility: If you decide to sell your property, it may be hard to do so depending on the market. In other words, real estate isn't a liquid investment, so you can't just take your equity and go elsewhere.
Higher overall costs: You'll need to maintain the property which can be higher than a long-term rental property. Plus, since it tends to be harder to predict what your guests could be like, you may have to fork over more to pay for damages or repairs. Many real estate investors recommend having setting aside at least 10% of your rental income towards unexpected costs, which is no small amount.
More risks: Yes, it can be a financial risk (but so are other things). However, vacation rentals are more vulnerable to market downturns, location, and the season.
What to do when you are ready to buy
Whether you're a beginner to real estate or a seasoned expert, buying a vacation rental property is a little bit different than dealing with other types of properties.
Here's what you'll need to know when learning how to invest in vacation rental properties:
Choose a successful location
Yes, easier said than done, but you do want to find a place where you know tourists or visitors will most likely to stay. You want to get hyper local, searching for an area that has a few factors that visitors would want, such as proximity to amenities, appropriate weather for certain activities, demand, inventory, and of course, at a price you can afford.
There are areas that are typically more desirable such as Orlando, Lake Tahoe, and Denver, but do your own research to see which areas you're interested in.
Research the market
Speaking of research, narrow down to a few locations and then look at the demand and market in general a lot more closely. It's not about how many people are buying or selling properties, it's about whether people actually visit. Feel free to check listings in places like AirBnb or speak to local landlords to see what they have to say.
Run the numbers
Here's where you can dig even deeper to see how much you can charge for a vacation rental and how often you can expect to fill up your future property. Again, dig around on websites like VRBO to see how much you can reasonably expect to charge for a night—then start to estimate how much you can expect to make from your potential property and whether there's promise of positive cash flow.
Most vacation property owners set their rental rate at 10% to 20% higher than their monthly mortgage payments in order to cover all possible costs with the property. Of course, if your property is in a high demand area, you can charge much more (make sure you're not outpricing yourself). Some experts also recommend factoring in a 25% vacancy rate so that you can still make payments like HOA or condo fees, property management companies, and routine maintenance, in case your property sits empty.
Once you crunch the numbers, it'll be easier to determine whether the property is a deal or a dud.
Learn about local short-term rentals legislation and laws
Before buying the property, get to know local legislation and laws intimately. This includes any upcoming meetings about changing laws that could affect the area in the future. Perhaps short-term rentals are ok for the time being, but laws could change in the next few years.
How to make money on a vacation rental property
Making money on a vacation rental property requires that you market your property. Follow these simple steps:
Take professional-looking photos to attract visitors. Consider including photos of local attractions and amenities to further show prospective visitors what there's to do in the area.
Next, write an attractive listing. There's no need to be clever here—just be clear and list all the amenities and benefits of staying at your property.
Then you'll want to figure out where to list your vacation property. You can of course create your own website, but taking advantage of booking sites is an opportunity to get more eyeballs on it. The fees for these sites are fairly inexpensive.
Vacation rental listing sites
As far as sites go, the most popular ones so far are:
Before listing, see if there's a lot of website traffic to the area where your property sits.
Don't think you have to advertise on only one site. You can do a few of them but make sure to mark that it's booked across all sites once someone decides to stay in your property.
Once you have people staying there, it's a good idea to keep on top of making sure your property is kept nice and neat and that you're recording transactions to ensure you have a positive cash flow. That way, you can assess your finances at any time to see whether your investment is a successful one. Plus, it'll be easier come tax time whether you're filing your own taxes or seeking the help of an accountant.
If you find that you're not getting as many bookings as you like, you may need to make tweaks on the pricing, offer other amenities, or change up the listing to see what will have a positive effect. Also, never underestimate the power of fun decor and social media—in combination with today's Instagram culture can also be a large marketable asset for your investment property.
Final thoughts
Making money from a vacation rental property may not be for everyone, but with some careful research, a little elbow grease, and willingness to experiment, you can make a healthy profit from this new investment vehicle.