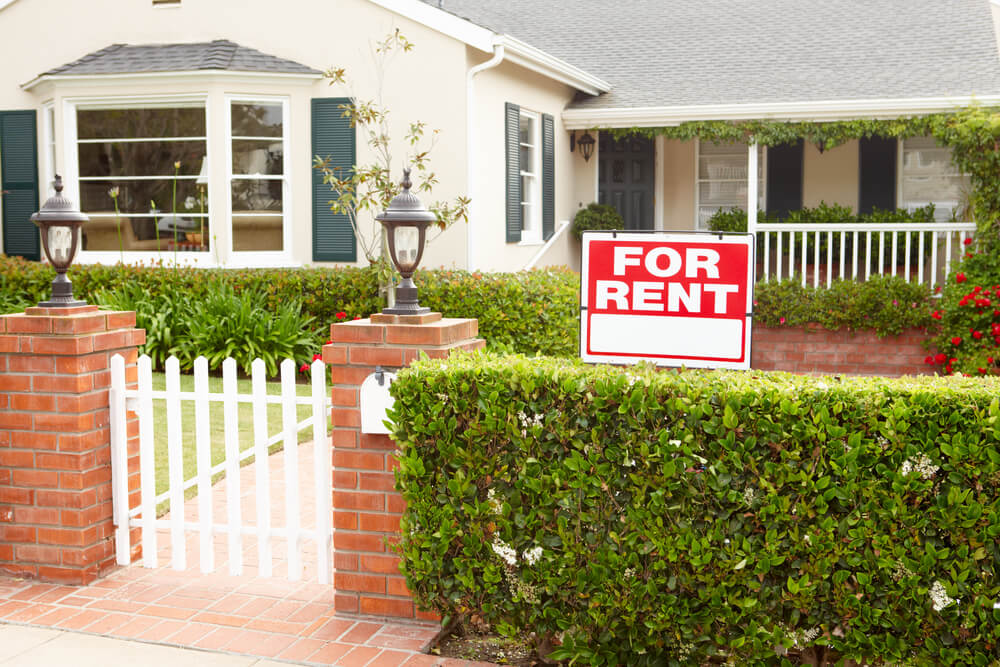 Top 3 Strategies for Running Rental Properties
Note: originally posted on LendingHome.com and LendingHome is now Kiavi.

About the author: Sarah Li-Cain is a finance writer and Accredited Financial Counselor candidate whose work has appeared in places like Bankrate, Business Insider, Redbook, Financial Planning Association and Kiplinger. She's also the host of Beyond The Dollar, a podcast where she and her guests have deep and honest conversations on how money affects your well-being.
Strategies for managing a rental property
Successful rental property management looks simple on the surface, but all the moving parts can fall apart quickly if not maintained correctly. So, once you buy the rental property itself, your work is far from being done. There are many elements to consider as a landlord–whether you are a novice or expert—such as making sure your contracts are legally binding, chasing down late fees, maintaining your costs and books, and ensuring your rental property is up to code.
The good news is that there is more than one way to become a successful landlord, whether that is by doing it all yourself, outsourcing some of it, or being completely hands off. However, starting off rental property management yourself means you can see all the moving parts required, so you know what and how to outsource.
Our guide will show you the top three strategies for rental property management—managing tenants, property maintenance, and inspections, all the way to your finances. We'll also talk about whether it's a good idea for you to tackle it all on your own, or whether it makes sense to hire some professional help.
1. Master basic processes
Tenants
It's pretty obvious that you need to manage tenants when it comes to rental properties. Being a thriving landlord doesn't mean that you sit back, relax, and watch the rent checks come in. There's work involved—from finding the tenant, to vetting if they're the right fit, to handling requests and evictions. It's crucial to understand all the steps involved to ensure you're not caught off guard.
Finding a tenant
Attracting tenants is the first step in getting your units occupied. The best way to do so is to cast your net far and wide. Of course, it depends on how hot the rental market is in your area and the number of units you need to fill.
Here are a few ways you can find a great tenant:
Host an open house: Scheduling individual showings can take a lot of time, so open houses are great options to get a lot of eyes on the property at once. Keep in mind though that sometimes they can invite less serious renters.
Advertise: Make sure to take professional-looking photos of both the exterior and interior. Places to market your property online can include Craigslist or rental websites like Zumper, Trulia, Zillow, or hotpads
Social media: Use your social network to garner some attraction to your property via word of mouth. You could also pay for some targeted marketing to find new leads through these platforms.
Tenant screening
Once you have interested applicants, you'll need to screen potential tenants. That means making sure you comply with and understand fair housing laws. Fair housing laws, mandated by the U.S. Department of Housing and Urban Development, prohibit discrimination based on color, race, gender, age, nationality, or other similar criteria.
You'll also need to run background checks on your applicants which will show you their criminal and rental history. Once you're satisfied, you can then verify their credit by running a credit check — services such as TransUnion's SmartMove or Zillow Rental Manager offer comprehensive tenant screening, including criminal history and credit scores. Since this can cost money, it's acceptable to ask for a fee.
Create and sign lease agreements
If you've found an applicant that meets your requirements, next you need to get them to sign a lease agreement before moving in. Of course, you'll need to not only create a lease, but make sure it's legally binding.
In other words, you want to make sure that a legal professional such as real estate attorney verifies that all legal terms are included and up to date—ones that are essentially required by the landlord tenant law in your state — American Apartment Owners Association is a great resource. Ideally, you'll have that ready before starting to advertise your place for rent. Now is the time to review, sign, and date the lease with your tenant.
That's not all though. You'll want to go over the rules, regulations, and requirements for their lease. It could mean any restrictions on the property, requiring that tenants get renter's insurance, collecting the first month's rent and security deposit, rental collection procedures (more in the next section) and doing a walk-through of the rental unit.
Collecting rent
This should be the easy part, right? In an ideal world, sure. However, there are a few things to keep in mind when you're involved in the rental property management process.
Set due dates: You'll want to be clear on when rent is due. Make sure it is also in the rental agreement.
Collect rent: There are lots of ways to do so, but it's up to you to set those rules. Payment methods can include check, cash, or electronic transfer.
Establishing late or no payment rules: Figure out how long of a grace period you want and how you want to handle late fees. Plus, you'll want to have some rules in place for dealing with missed unpaid rent.
Providing a habitable and safe place to live
It's the landlord's obligation to provide a property of a certain standard. After all, that's what your tenants are paying you for.
Here are a few considerations you'll want to have in your rental unit:
Property safety equipment like fire extinguishers
Re-keyed locks before tenant moves in
Property free of pests, rodents, or roaches
Property is up to code
Hot water, heat, and other basics are in the unit
If there are items to be repaired, tenant needs to know about it
Once the tenant has moved in, you'll also need to manage complaints and repair requests. To streamline the process, set up systems and processes in order to fix any problems. This can include offering various channels of communication between you and the tenant, how to prioritize repairs, if you want to DIY or hire a professional, and responding in a timely manner.
Giving tenants proper notice for various scenarios
Part of being a good rental property manager is to give your tenants ample notice for different situations. Here are a few you'll most likely come across:
Property walkthroughs: Your property will need routine maintenance from time to time. This could mean checking appliances, vents, parts of the structure and fire safety equipment. Make sure you indicate how often you'll need to conduct these walkthroughs.
Moving out: You'll want to verify the lease is over (if not, arrange for the terms to be met as per the lease agreement). Once a tenant moves out, you need to check the condition of the unit and return the tenant's security deposit.
Tenant evictions: Though it's not exactly a fun process, you'll want to do plenty of research so you're following the protocols to file an eviction and go through the court process. You'll also need to give notice to the tenant before filing for eviction (don't forget to collect ample evidence).
Raising rent: Sometimes it makes sense to raise the prices due to inflation or rising costs in your area. If you have existing tenants, you'll want to have a game plan in the event you want to give notice about a change in price.
2. Run property maintenance and inspections
As alluded to in the previous section, you need to maintain the property well to keep your tenants happy and safe. Plus, your insurance company may also require the property to be in a certain condition in order to insure your property.
Other reasons also include extending the life of your appliances, fixtures and flooring, and reducing the number of emergency repairs.
Here are a few items you'll want to be responsible for:
Inspections: In addition to your insurance company, you might need to deal with your local county. This is to make sure your property is following specific safety and health codes.
General maintenance: This could include cutting grass, making sure tenants have running water and heat during cold weather, and other small repairs such as faulty fixtures, plumbing leaks, and broken appliances.
Supervising hired personnel: Even if you wanted to do repairs yourself, it might be worth the time to hire someone else to do it. In any case, you'll want to make sure this person is supervised—think contractors, plumbers, and electricians. On that note, you'll want to have a list of reliable local contractors and other landlords who can help you if you're out of town.
3. Understand your finances
Understanding your cash flow—how much money is coming in and out—is crucial if you want to ensure you're turning a profit. Plus, making sure you're on top of your finances will make it easier come tax time. Hiring a property management company means that you'll get these types of reports, but doing it on your own means understanding what you need in order to keep your books.
Here are a few things you'll need to keep on top of:
Making sure your rent payments can cover your landlord expenses like your mortgage and property maintenance costs
Whether you're collecting rent on time
What you're paying each month on your mortgage
What you pay for advertising and annual registration fees
Costs for property maintenance, inspections, insurance taxes, and any unexpected fines
How you segregate your tenant's security deposits (needs to comply with your local laws)
Understanding your ongoing and occasional expenses will help you see whether you need to raise rent or what else needs to be done to maintain profitability.
When it comes to taxes, it might be a good idea to hire an accountant to file your taxes since this person can help you maximize deductions and is up to date on the newest tax laws. Either way, it means you need to be on top of your paperwork and set aside money to cover expenses.
Speaking of paperwork, you'll want to make sure you keep the following documents in a secure place and where you'll have easy access:
Proof of property and landlord insurance: In case of accidents or loss due to things like a fire, you'll need these documents in case you need to file a claim. Plus, landlord insurance covers additional costs that come with renting a property which can include loss of income and medical expenses, so it's crucial you have those ready when needed.
All rental applications: You'll need to do this to comply with your state laws. Besides, it'll be helpful in case an applicant wants to file a discrimination claim or there's an emergency involving a tenant.
Rental lease agreements: These documents hold everyone accountable and is helpful when you need to settle disputes like missed payments. It'll also protect you from additional liability and be used when you need to file an eviction.
Rent receipts: You want to keep these so it can help minimize payment disputes.
Walkthrough checklists: Again, this can help to minimize disputes in case you need to keep part of the tenant's security deposit.
Other option: outsourcing
It does seem like the entire process above feels overwhelming or intimidating. That's why there are options—do it yourself, outsource it completely, or outsource part of it.
If you're managing it all yourself, you know exactly what is going on in your business. The downside is that you'll be tied up and may not be able to address issues right away. You're spending too much time in your business that you don't have time to strategize on how you can grow and scale.
Or perhaps your lack of expertise on taxes or the legalities can cost you more than you bargained for. For example, you may not know to deduct certain items as a business expense so you ended up paying more taxes than necessary. Or you have overlooked a few items in your rental agreement and now need to address legal issues that came up.
Although it can cost more to outsource all or parts of your property management duties, doing so can free up time and space to focus on other aspects of your business. This is especially so if you don't live close to your rental or have multiple properties you're dealing with.
You don't need to outsource everything, starting small can help. If you're not happy with how things are going, you can always go back to doing it yourself.
Closing thoughts
Whichever option you choose, it's important that you monitor and assess all aspects of your rental property business carefully. That way, you can use these insights to grow your business, including whether you want to purchase more rental properties. Lenders like Kiavi can free up cash in your portfolio to invest in your business or to finance new rental properties in order to help your business thrive.