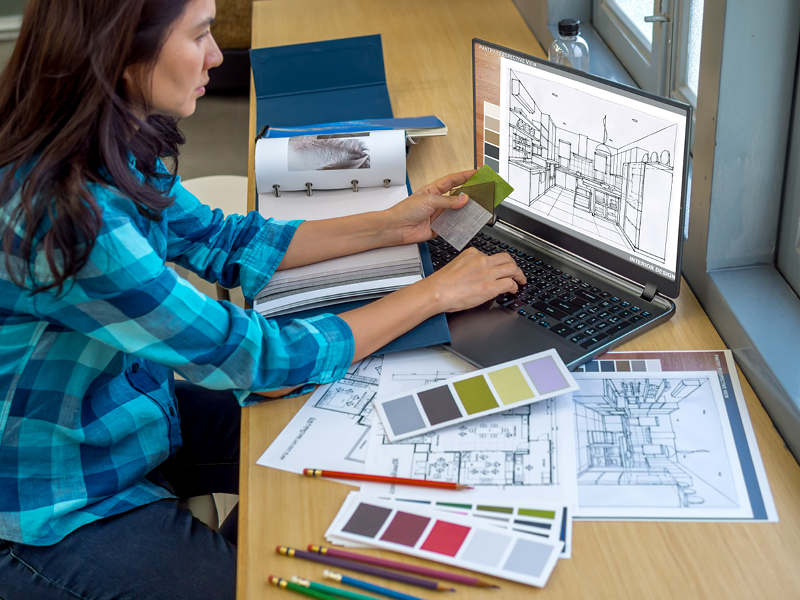 What is a Scope of Work: Flipping Houses 101
Note: originally posted on LendingHome.com and LendingHome is now Kiavi.

A key part of a house flipping business plan is the Scope of Work (SOW). A Scope of Work is a detailed outline of all of the planned construction and renovations which are set to be undertaken. You'll be able to use your SOW:

A scope of work will help you manage and document the various steps of your construction project:
to give your contractors something to hold themselves accountable against
for lenders such as Kiavi to determine the after repair value (ARV) of the property
A professional scope of work will often be in spreadsheet form, with different sections dedicated to the different portions of your rehab or construction plan, and the ultimate costs to flip a house being summed together. Kiavi provides a scope of work template that's been integrated into our simple and intuitive online hard loan dashboard. (More details below.)
Components of a Scope of Work
Your SOW should be very specific and thorough. Broadly, it should include what work is being done, who will be doing the work, timeline for completion, and the associated estimated costs.
The following components should all be included in a scope of work:
Project overview: A detailed description of the goals of the construction project, the work that is going to be done, and deliverables. It should include insight into quality of materials, room or square foot additions, room conversions, redesigns, and any other work that is going to be done on the house fix and flip. Most people split their SOW into interior and exterior, and then split the interior into the various rooms and the exterior into the front of the house, back of the house, and landscaping.
Management team: List who will be managing the project and their contact information. This will typically be the general contractor and/or contractor team. For contractors, list their licenses and license numbers.
Budget & Costs: Detailed breakdown of how much you plan to spend for each step of the project. Be thorough and specific — go room by room and detail what you plan to work on and how much it will cost. The more details you put in, the easier it is to stick with your house flipping financing.
Project Schedule: Explain in what order the different tasks of the construction project will be undertaken, and how long each task will take. Remember, rehab projects typically take longer than expected and things may not go exactly according to plan, so give yourself some wiggle room.
Acceptance: Clearly outline all inspection requirements, testing and validation processes, permits that need to be obtained, approval process, and borrower sign-offs.
Working with Kiavi: How do I submit my scope of work?
After submitting your hard loan application with Kiavi, it's time to submit your Scope of Work. As mentioned above, we have integrated the scope of work template and process directly into the online loan experience. In your borrower dashboard (see screenshot below), you'll see a tab labelled "Rehab Information", with three sections – Project Management, Project Summary, and Scope of Work Details. You'll enter the various components of your scope of work into these three sections.
When submitting your cost estimates, you'll need to specify the target quality of finishes for the project (low, mid, or high-range). Here are some examples of the types of materials for different types of construction projects which would be considered low, mid, and high range:
Low-Range
Mid-Range
High-Range
Flooring
laminate stick tile
Pergo, snap
custom-fitted, pro laid
Cabinetry
prefab laminate, mdf
prefab wood
custom wood
Kitchen
laminate counters
granite counter
marble counters
Bathrooms
fiberglass shower inserts
tile shower surrounds
Appliances
enamel
stainless steel
Kitchen Aid, Viking, Wolf
If you have questions regarding the grade of your materials, contact your Experience Manager.
Once you've completed all the sections in the Rehab Information tab, two members of your Kiavi loan team will review your information. Your Experience Manager will review for completion of the following:
Narrative description
Line item description
Contractor information
"Extensive" trigger questionnaire
Finish quality descriptions
Ensure contingency is included
A Feasibility Analyst will then review your construction project for factors such as a high likelihood of completion, accurately budgeted project cost, and sufficient project timeline. The Feasibility Analyst will also determine if your project is 'extensive' or not. A construction project is deemed extensive if any of the following apply to your project:
Adding square footage
Performing structural work
Performing foundation work
The property has any natural or major disaster repairs (fire, mold, etc)
The property construction cost on the property exceeds 50% of the property purchase price
If your project is deemed extensive, a Licensed General Contractor will be required to manage the project for Access and Standard level borrowers, and a Feasibility Analyst will have to verify the General Contractor license.