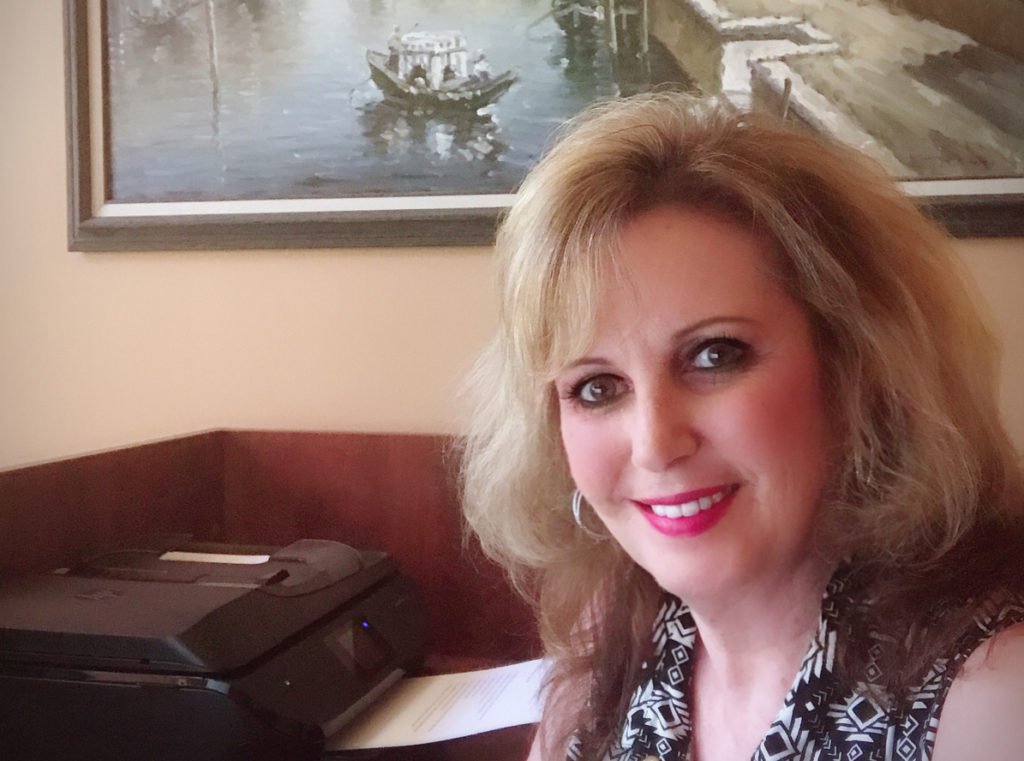 Real Estate Investing Success: Cathy Gould-Harrison
Note: originally posted on LendingHome.com and LendingHome is now Kiavi.

Cathy Gould-Harrison shares her inspiring journey and business advice

Cathy Gould-Harrison is a property investor and the owner of Maxx Investors, LLC in Stockton, California. She's been in business for a couple of years and just closed her fourth deal with us. Prior to becoming a customer in early 2018, Cathy hadn't worked with a hard money lender and used cash financing instead. We asked Cathy to share with us her journey into real estate investing, her experience of working with us, and advice she has for aspiring property investors.
A long and winding path
Property investing is Cathy's third career act. She started out as an elementary school teacher and later worked as a reading instructor. After a few years, her entrepreneurial spirit took over and she launched an educational company, providing after-school teaching tutorials to about 30 school districts in California. Cathy grew the company to hundreds of employees, honed her business management skills, and became comfortable with moving a lot of money. After 13 years, as a result of changes in California education laws, she had to close her business. Even though Cathy, a mother of two and a grandmother, was not in financial distress, she was faced with a drastic lifestyle change and had to figure out what to do next. She found her answer fairly quickly, and looking back, thinks that everything else was a stepping stone to starting a property investment business.
Cathy and her husband Richard had dabbled in real estate over the years, but it wasn't until she attended a real estate seminar in 2016 that Cathy saw it as a viable next career. She put her learning to work, found a couple of real estate agents who had worked with property investors in the past, and within three months closed on her first deal.
"Anything new you do, you enter it with trepidation and excitement. Once I took a leap of faith and followed that path, the right people showed up in my life to help me grow and network…and I just expanded my business one step at a time," says Cathy.
Today, Cathy works with six real estate agents and a few wholesalers. In the future she wants to also become a wholesaler, so she can find her own deals. So far, Cathy has flipped 10 houses and is on track to complete 12 flips this year. Switching from cash to financing has enabled Cathy to scale her business, move fast on deals, and reach her personal finance and business goals.
"I was able to multiply my efforts and do more deals. I have personal financial goals and working with a lender [Kiavi] was a way to reach those goals. If you just use cash, you only have so much and may be able to do only two properties at a time," says Cathy.
Working with Kiavi
Cathy had heard of Kiavi and spoke with one of the representatives over a year ago, but wasn't ready to take out a loan at the time. As soon as she decided to work with a hard money lender, she reconnected with Kiavi and found the partnership beneficial and the process pain-free.
"When I started my first deal with Kiavi I was shocked at how quickly and easily everything went. The website is easy to use and the process is 10 times faster than that of any regular lending company. I appreciate that I can log onto my account, see what I have uploaded, what's needed — and that's really, really easy, as opposed to emailing," says Cathy.
For Cathy, who moves fast and thrives on growth, time and quick action are very important. Kiavi matched Cathy's fast pace and offered transparency she likes to have throughout the loan process.
"What surprised me was that even a year and a half later, when I reconnected with Kiavi, it was like picking up from where we left off — there was no lag time, I received clearly outlined information, including the cost and how it works," says Cathy. "All departments at Kiavi are well-coordinated and everything happens so fast. And even if there's a question or an issue, they respond very fast, usually within an hour or two."
Advice for aspiring property investors
"Every new house, every new deal is an opportunity to learn and grow," says Cathy. Here are a few lessons and advice she's picked up along the way:
Educate yourself on the industry, on how to actually purchase, renovate, and resell properties. There are a lot of resources online, both specific to real estate and, more general, on business and self-empowerment.
Find people you can network with and trust. You cannot rely just on one person. It's the team that builds your business.
Work with people who match your energy level, business approach, and speed.
Learn from your first deal, it'll be your biggest learning moment. Cathy didn't make a lot of money on her first house flip, but she learned a ton and applied her learning to all the deals that followed.
Listen to your gut. When you take one step at a time, you figure out what's working and what's not. If you don't feel right about a deal or think something is off, don't let even 'experts' sway you.
Don't overspend on rehab. You've got to have a formula and stay true to it. You can have a little wiggle room, but if you don't stay within your planned budget, you won't make any money. Find out the cost of everything — paint, kitchen, etc. — as you approach each deal.
Work with several contractors and be clear on payment expectations. Break up the job into incremental payments, have a signed contract, and don't ever, ever give money upfront without a signed contract and payment schedule agreement. If a contractor insists on upfront payments without a work schedule and payment plan, that's a red flag — work with people who know how to handle their finances and don't live from deal to deal. Keep all of your payment records.
Check the house thoroughly. Every house has its own challenges, so always get an inspector. Cathy gets home, roof, and pest inspections every single time.
Get a CPA who will keep your books in order.
Find your inspiration: it can be a spiritual practice, like a prayer, meditation, or affirmations. You can also read something that will give you courage and guidance, will allow you to trust and tap into all that the universe has to offer.
While Cathy acknowledges that starting a new career felt scary and she didn't always know where she would land, she experienced moments along the way — like crossing paths with the right people at the right time — that reassured her that she was doing exactly what she was supposed to be doing. Cathy doesn't shy away from saying that she feels guided by a higher power. But this doesn't mean that it's been an easy journey for her — Cathy was coping with loss and illness in her family as she was wrapping up her education business and trying to figure out what to do next. She had to find a way to earn living while taking on additional responsibilities at home. Through it all, she stayed grateful and trusting that things will work out.
And, speaking of things working out, property investing has provided Cathy with more freedom and a flexible schedule. Considering her unique family situation, where she needs to be available on call at any time, having a flexible schedule is crucial. With her previous business, Cathy was responsible for running daily business operations and ensuring the well-being of her employees, which was often stressful and demanded her full attention. Now Cathy has more control of her time and can focus on her and her family's well-being. And in business, too, Cathy feels accomplished and invigorated about the future.
"I just feel like every year there are going to be new opportunities, new growth level. I'm a person who thrives on growth, moving forward, whatever the future may look like. It's not about more money, because that's not always the epitome of success," says Cathy. "I just don't want to get myself stressed out like I was when I ran my education business. I want to enjoy my life, be there for my family, and be able to do the things that I want to do. Right now I feel I'm able to be involved in a business that allows me to be profitable and productive, and feel successful!"
And, all of us at Kiavi, wish Cathy and Maxx Investors, LLC tremendous success. We're thankful and proud to be Cathy's lender and partner in business.