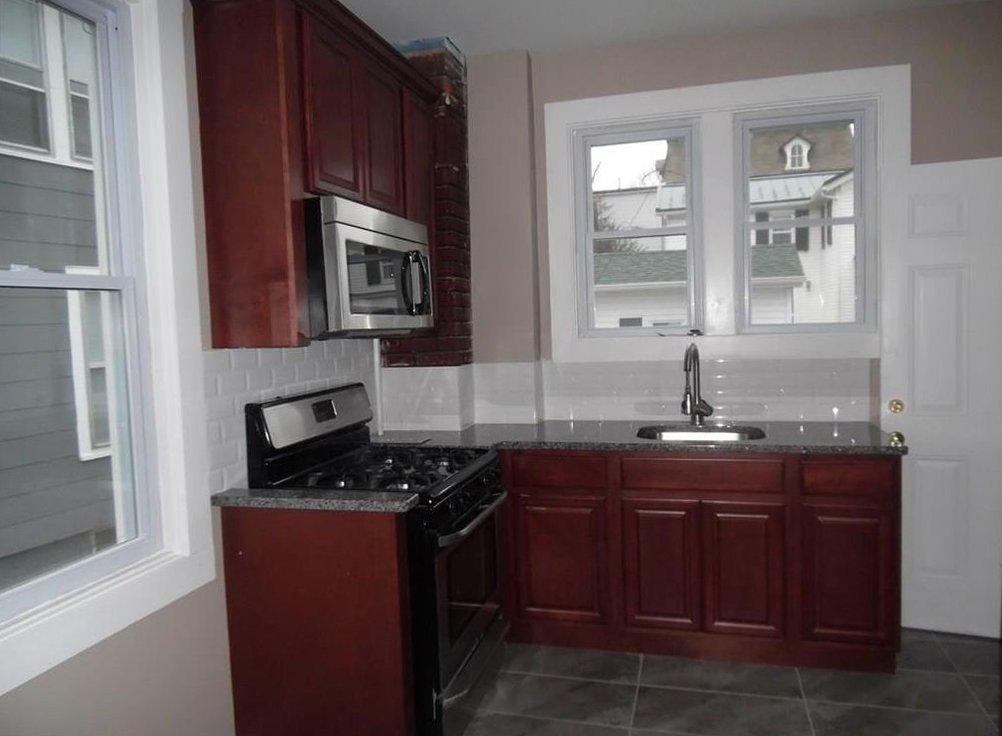 Flips on TV vs. Reality: Flipping Houses 101
Note: originally posted on LendingHome.com and LendingHome is now Kiavi.

House fix and flip shows are a lot of fun to watch. The crafted narratives show success with every project. But the reality is that first-time house flipping investors can experience challenges, either by going overboard with the feasibility of a renovation or buying property that's above their experience level.

Want to get into hard money fix and flips? It's possible to be successful if you manage your projects carefully. Listen to the advice and experience of an expert fix and flipper who has worked with Kiavi for many of his projects.
The ups and downs of house fix-and-flips
Opulent Homes Inc is a company started by Abraham Jeremias and based out of New York that combines fix and flip construction with home design. In business since 2015, Jeremias shared his experiences in the fix and flip industry by taking Kiavi through a few of his projects. The first project his company took on involved two properties in Middletown, New York. One of the properties was funded through Kiavi: a top lender in hard loans for real estate investors.
The two properties, both multi-family, had a combined 4,600 sq ft of space and were purchased for $87,000 and $100,000. Combined renovation costs for both properties was $120,000, which included kitchen and bathroom renovations, along with other cosmetic upgrades. The $87,000 property sold for $187,000 and took 7 months to close. The $100,000 property was listed in January 2016 and sold for $193,000 in July 2016.
But that doesn't mean everything works out all the time. On the third property Opulent Homes worked on, the inspection missed problems with the septic system and basement conditions. That miss cost an extra $18,000 in repairs to correct the issues, which also took the property off the market and lowered the original list price. This was a costly lesson that shows the importance of an in-depth inspection.
That didn't stop Opulent Homes, which has gone on to work on bigger projects with larger budgets, and more impressive renovations.
What to look for with a new project
Opulent Homes looks at 3 factors when starting a new property investment.
Comps (short for comparables, which examine the prices of recently sold property in the same area) are necessary to know what to expect when selling the house. While there are a wide range of comps, Opulent relies primarily on the lower end of prices. This helps properly budget for the renovation. Budgeting for the lower side of sale prices means you will make smarter decisions on what rehab work to complete.
Next is numbers. Opulent develops a detailed construction budget, then adds a few thousand dollars extra to cover unexpected issues for financing house flipping. It's also essential to have a detailed soft cost budget to cover closing costs, interest, property insurance, property tax, maintenance, and broker commission. In Opulent's words, these costs, "surprisingly can be just as high as the construction cost."
The last factor important to Opulent is speed. Getting the house back on the market is so important that it determines the job schedule for the renovation. Opulent Homes stays on top of the schedule and has a backup list of contractors if someone doesn't show up.
Speed is considered the most important factor because every day the house isn't on the market can cost hundreds of dollars.
Advice from an expert
As an experienced property investor, Opulent Homes offers those who are starting out 2 pieces of advice.
You can't rely on other people and you have to be really on top of every step of the project.
The soft cost of a project can be just as high or more than the construction cost.
It's apparent from its investments that Opulent has learned the importance of being involved in the renovations of its flips. The company has grown and is working on even bigger properties with hard money loans through Kiavi.
Opulent Homes is focused on a quick turnaround on each of their investments. They accomplish this by following a strict system: buy in areas with market activity, perform high-quality renovations, and list at a price that fits the market.
Hard money loans
To fund its fix and flips, Opulent Homes turned to Kiavi after a friend's referral. Opulent's first thought was that it was "impressed" because, "It didn't sound true. I thought there must be some gimmick behind it. If not for my friend who recommended it to me, I probably would never apply, but I was amazed how smooth and quick the process was."
Finding good bridge loans is a challenge for fix and flippers, but Opulent Homes continues to work with Kiavi because of [the], "quick approval, great customer service, and [offering] financing up to 90% of the purchase price."
If you're looking to start your own house flipping business, take Opulent Homes' advice seriously. Flipping houses for a living is not an easy career, but if you have an eye for detail and a realistic idea of what you're getting into you have a chance to be successful.