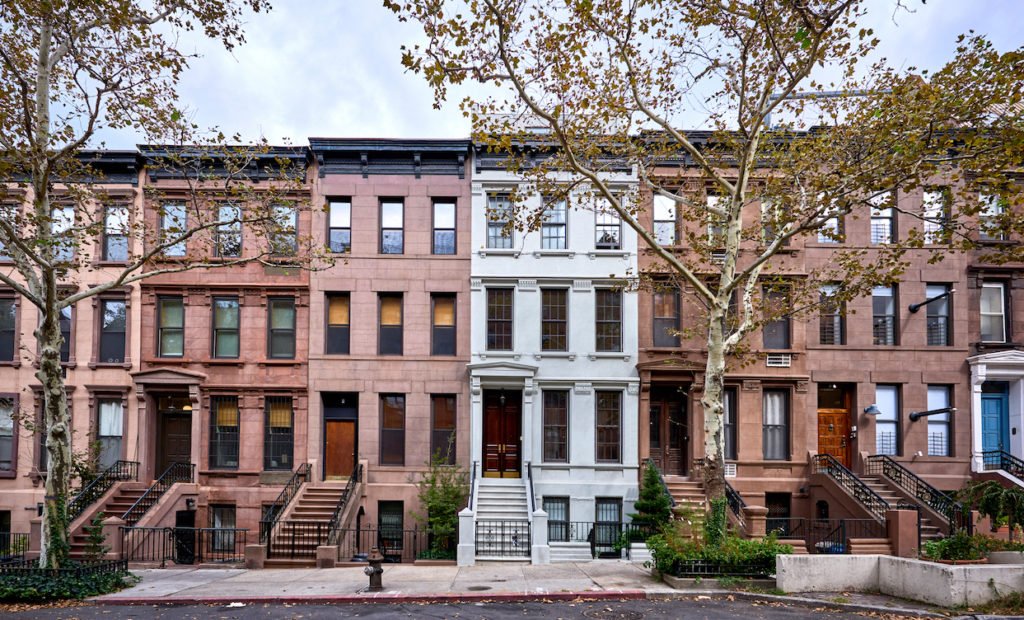 Where to Buy Your Next Home
Note: originally posted on LendingHome.com and LendingHome is now Kiavi.

Whether you desire a chic city condo, square footage in the suburbs, or multiple acres and a farmhouse in the country, when it comes to buying a home, the locale may matter even more than the size of a home. Best of all, while you can't add an extra bed or bath to the home of your dreams, you can control the home's location — it's entirely up to you.

There are, of course, considerable pros and cons for each. Let's go over some of them.
The city
Pros for living in the city include easy access to amenities that make city living unlike any other kind: access to restaurants, public transit, nightlife, theatre, and local sports teams. Perhaps the biggest advantage to living in a metro area or mid-size city is proximity to an abundance of jobs. Living inside the city may very well mean you'll always have access to the job you want, rather than having to simply take what's available.
There are cons to living in the city, such as expensive rent and higher home prices. Also, price per square foot is higher in the city, which means that those who can afford a home inside the city will get less for their money than if they buy farther outside the city limits. Because of population density and scarcity of space, homes are also smaller.
The suburbs
Moving out of the city and into the suburb comes with considerable perks, like lower housing costs, lower price per square foot, more privacy, and (often) easy access to strong school districts. Want to sing in the shower without your neighbor hearing? You can in the suburbs! You get more privacy, and there is often room to spread out: the homes are larger with real backyards for the dogs and kids. Finally, crime rates in suburbs are often lower than in urban city centers.
Perhaps the biggest con to living in a suburb is dealing with traffic while driving into the city for work and having to commute if you want to decide to do something special inside the city on the weekends. You'll need a car, as most suburbs aren't walkable.
Rural areas
Maybe you want to go even farther than the suburbs and live in a truly rural part of your state. These idyllic green pastures offer clean air, almost zero traffic, easy access to nature, and the opportunity to be a part of a close, tight-knit community. These truly small towns only thrive thanks to the involvement of their residents. So, if you want to make an impact in your local community, rural living is the ticket.
Cons? Scarce jobs, an incredibly long commute into the city for work, and of course, very little to do beyond outdoor activities. Country living often means getting used to cooking at home and visiting your neighbors for fun.
How to make the right decision
Buying a home as an owner is different than buying as an investor. Before deciding on a location, figure out what is best for your long-term financial goals. Typically, real estate prices rise faster in urban areas because of growth. Getting a great deal on a home in an established suburb can also provide a more sound investment. If you're thinking about homebuying as an investment, evaluate your risk tolerance and conduct due diligence to make sure the home is a good buy.
Define your lifestyle
While money, proximity to work, and access to amenities certainly factor into the equation when deciding where to live, the best way to assess which location is right for you is to first ask, "What does my lifestyle look like?" And the best advice is to be real with yourself as you answer the question.
Often, we make decisions with our "ideal selves" and lifestyles in mind, rather than how we actually behave. You may want to live inside the city so you can go to the theater every weekend, but if you only go once a quarter, your dollars could be better spent living in the suburbs and commuting when you want to see shows. Also, if you plan to grow your family, then you should first look at places that are best for raising children (think schools, safety). How is it that you really live? What matters to you the most?
Define your budget
Obviously, the closer to the city you are, the more expensive the housing, or rather — the less you get for your dollar. Your budget is also something many cannot be flexible with — know your budget and stick to it. It's likely that you can afford a home inside the city, it just may not be big enough or have as many amenities as you desire. Or, it may not be your preferred neighborhood. There's a personal finance adage that rings true here, "You can have anything you want, you just can't have everything."
Align your budget with your lifestyle
You may not be able to afford the three-bedroom condo in the city. Or, you may dream of a single-family home in the suburbs but can't afford much more than a one-bedroom condo. When it comes to choosing a home, it often comes down to what your budget can accommodate. Then it becomes about prioritization. What's more important: location or square footage? Again, be honest with yourself about what's most important to you and your family and what your needs are going to be in the future.
With changes to the legislation around capital gains, interest rates rising, and increased competition for homes in urban areas, it isn't as easy to buy and sell homes as it used to be. This is why it's important for homeowners to consider various factors and choose wisely when it comes to the location and size of their homes.