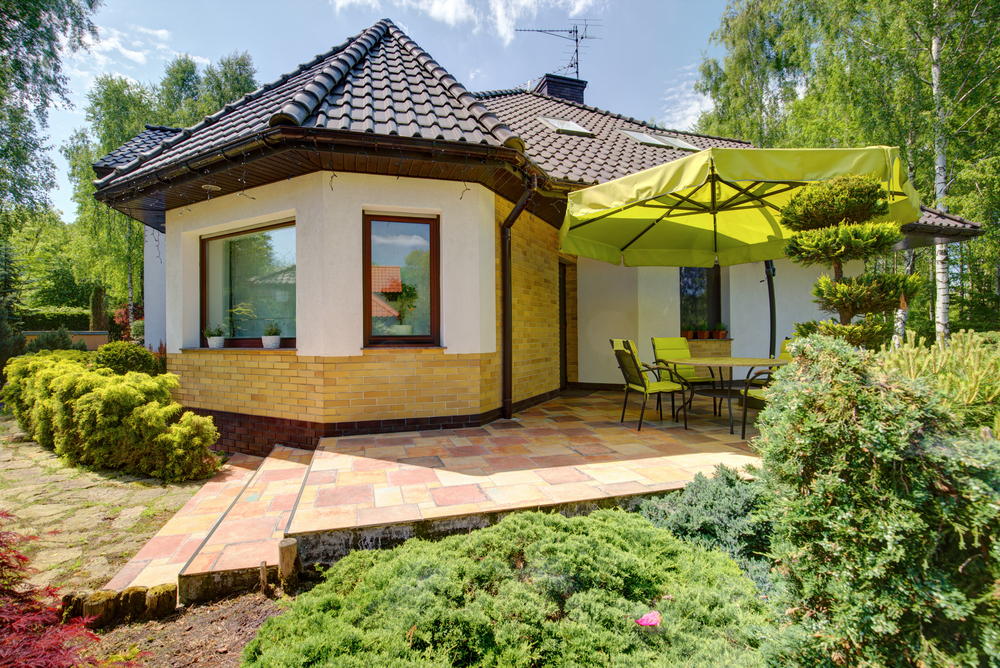 Flipping Houses: 5 Tips for Finding Deals
If you're considering flipping houses, welcome to the club. This investment strategy is one of the best ways to dive into real estate and earn some potential returns on your investment. Of course, you'll first need to know how to find a property to flip. In this market, home deals can be hard to find, but that doesn't mean they don't exist. You can probably expect prices to be a bit higher than usual, thanks to the recent seller's market.
Ready to get started? Here are some tips for finding a great deal on a house to flip.
1. Consider working with a real estate agent
Some first-time real estate investors interested in flipping houses want to do everything on their own. However, engaging a vetted real estate agent that may have access to properties that first-time flippers wouldn't otherwise find can lead to identifying better deals. That's because real estate agents have access to this handy thing called the MLS (multiple listing service). Nearly every home for sale is listed on the MLS, and these days, homes typically sell quickly. A good real estate agent will keep an eye on new listings and will usually let you know when a new deal pops up. The agent is there to help you, and they may have tips to negotiate a better deal.
2. Find a great location
Because you're flipping a house and not living in it yourself, identifying the best location for a property to flip is typically based on finding a home in an area in which you can maximize profit potential. To this end, finding a neighborhood that's in a hot market — or soon-to-be hot market — is important. To do this, look for areas with plenty of appealing features for buyers like parks, entertainment districts, shopping, etc. Check nearby schools to see how well they perform because high-performing schools can be an attractive feature to buyers with kids. Public transportation and low crime rates are also a draw for some potential homebuyers.
3. Check future area development plans
Having trouble finding a neighborhood? Look again — and this time, check future area development plans. Future area development plans can help you find the "soon to be hot" areas which can lead to identifying more cost-effective deals. In other words, sometimes you have to find the popular neighborhoods before they're actually popular. One way to get to this important information is to ask city hall for future plans regarding area development. These may include new restaurants, shops, and other businesses heading to the area. Sometimes, you can find these plans online once they're released to the public. You can also join local groups on Facebook or Reddit to learn more information about upcoming developments.
4. Look outside the MLS
While the MLS usually has plenty of deals, this market can be a little different. You may need to dig a little deeper to find a great house to flip. Here are a few places in addition to MLS to start:
Drive through neighborhoods and look for homes that need repair. Sometimes, these sellers are short on cash and eager to sell — even if they haven't listed their home yet.
Check auction listings and bring cash for same-day purchases. Look online or in your local newspaper and show up at the auction time and location. Sometimes, auctions are conducted on courthouse steps or online. Check the exterior of the property before auction day because you may not have time for a walkthrough before bidding starts.
Ask local banks about REO (real estate owned) homes. If a home doesn't sell at auction, the ownership reverts to the lender. These are usually banks. Sometimes, credit unions offer homes to members, so call around or check online for deals. It's typically easy to become a member if you find something worth buying.
Whichever option you choose, consider using a hard money lender to finance your project and potentially make a purchase quickly. The market is hot right now, and homes go quickly. Fix and flip loans can give you the leverage you need to close the deal faster.
5. Compare recent comps
If you find a home you like, make sure you check comps before you make an offer. "Comps" is real estate lingo for "comparisons." These are just similar homes that recently sold in the same area. So, for example, if you're looking at a 3-bedroom, 2-bathroom home on Main Street, look for similar homes on the same street, neighborhood, or within a slightly larger radius. This information can give you a better idea of the profitability of the potential deal if you decide to buy the home.