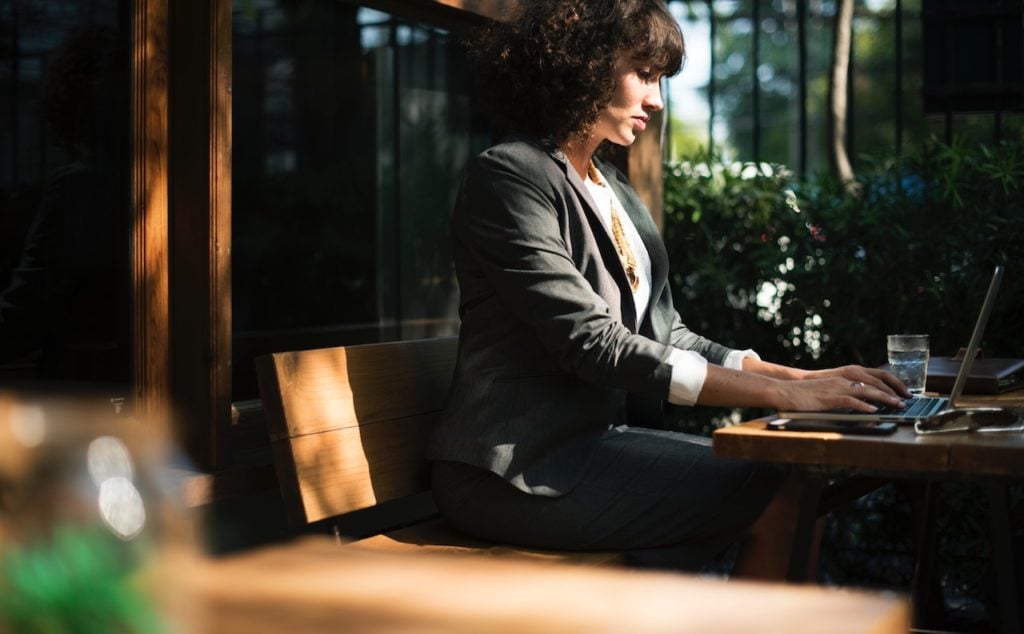 How to Write a House Flipping Business Plan
Note: originally posted on LendingHome.com and LendingHome is now Kiavi.

House flipping is serious business.

When planning a flip, treat each individual project as you would a business: define a clear purpose, build a team, and establish measurable goals and expectations for each step of the process. By organizing all this information in a business plan, you'll set yourself and your project up for success. Your business plan can serve as a blueprint or a success formula for all your house flipping projects — you don't have to reinvent the wheel every time, just make a few adjustments to address unique circumstances and opportunities with each flip.

A house flipping business plan should cover the following elements:
Executive Summary
Market Analysis
Financing Strategy
Flipping Strategy
Team
Exit Strategy
In this blog post, we'll go over each of these elements, their importance to the project, and how your business plan will prepare you for the task of flipping a house.
Executive summary
Your executive summary is a brief summary of all the elements of your plan, providing you, your team, and partners with a basic understanding of what you are undertaking with the project and what you plan to achieve. When writing your executive summary, assume it is the only part of your plan that someone reads. Aim for a half-page to full-page in length.
Market analysis
A rigorous market analysis is critical in estimating your project's profitability. This part of your plan will prove you've done your due diligence and have an understanding of the neighborhood and market in which you are doing business.
Your flip will likely be profitable if you have determined that you will be able to buy the property, pay for repairs or renovations, and sell it for much more than the purchase + rehab price. Your market analysis will determine that your desired sale price, also known as the after repair value (ARV) makes sense. You can read more in our post on how to calculate ARV, but here are the basics for a quick reference:
Gather your property's information: square footage, bedroom and bathroom count, lot size, neighborhood grade. Neighborhood grade is typically on a scale of A-F, with considerations of location, views, street view, and school proximity.
Find 5-7 properties that were sold in last six months that are within a one mile radius of the property. These properties should be close to yours in terms of gross leasable area or GLA (+/- 20%), bed/bath count, features, age, and neighborhood (i.e. same zip code, share a major highway, etc.).
Consider the following questions: How much did these properties sell for? What shape were they in, relative to the condition you expect your property to be after you repair it?
Use these properties, often referred to as comparables, or 'comps' for short, and their value to determine your property's ARV.
Also, use online resources to gather as much information on the surrounding neighborhood and real estate market as possible. Your market analysis should summarize these findings and provide full context into the project's market.
Financing strategy
In this section you'll detail how you plan to actually purchase the property. There are several options you can take here, including:
Cash
Private lender (family, friends)
Hard money/bridge loan
If you have the money, the most straightforward route would be to buy the property outright in cash. This removes the need for a third party, which streamlines the purchase, but it also exposes you to all of the downside should things not go as planned. Also, buying properties in full cash and not taking advantage of leverage means you can take on fewer projects simultaneously with the same amount of cash reserves.
If you wish to take less of a cash stake in the property, you may consider a private financing source. Some flippers have access to private lines of credit from family, close friends, or business partners. These are typically fast and reliable sources of financing if you have those connections available. Terms are often flexible, money is transferred quickly, and you can leverage your existing relationship with the creditor. However, the more casual nature of private money can hurt you, too. Unforeseen personal or financial circumstances with your private lender can prevent you from getting your money on time, in full, or at all. So it's best to move forward with someone who has a good track record, whom you can trust and rely on.
For the large percent of flippers who neither have large cash reserves nor access to private credit, hard money lenders such as Kiavi will likely be the best option. With a Kiavi Bridge Loan, you can borrow up to 90% of the value of the property and can close your loan in 5-15 business days. Lenders like us have access to large amounts of reliable capital, offer simple terms, and have predictable terms and rates.
Once you've picked the financing option which works best for you and your project, make sure to capture all of the associated costs with buying and owning the home, which will likely include, but not be limited to:
Down payment
Lender fees (application fee, service fee, etc.)
Origination fees
Monthly payments
Pre-payment penalties, where applicable. (Kiavi doesn't have a pre-payment penalty.)
Property taxes
Insurance
Utility bills
All of these costs should be detailed in the financing strategy section of your business plan. You should map out which costs are upfront (down payment, lender fees, etc.), and which are recurring (monthly payments, taxes, insurance, etc.) so as to project your cash flow for the duration of the project.
Flipping strategy
Now that you've covered your mission, the market opportunity, and financing, it's time to outline the flip itself.
First, set a timeline that you think is reasonable for the project you are taking on. Always err on the side of more time than less — rehabilitation projects typically take longer than expected. Your timeline should lay out which parts of your project you want to take on and when, how long they will take to complete.
Next, attach costs to your timeline. An experienced general contractor team should be able to help you here, but you should include the cost of raw materials and labor for each and every step. Be as thorough as possible — every part of your flip should be included here, big and small. And, again, err on the side of more than less in terms of both cost and time budgeting.
Along with the costs of buying the home (from the section above) and the step-by-step cost of the rehab, you should now be able to fully project your cash flow for the duration of the project. It's very important to ensure you have enough cash on hand, in case anything goes wrong or not according to plan. Pro tip: always expect the unexpected.
Team
You won't be able to flip a house by yourself. In this section, briefly outline who you plan to work with to complete your project.
Your most notable partners will be your general contractor team. Describe the team you decided to work with in terms of experience, licensing, and specialties. You should be able to get all this information in the bids submitted by general contractors.
Secondly, describe yourself — your role as the business owner and manager, in both legal and operational terms. Are you a sole proprietor or are you going into this project as an entity (LLC, partnership, etc.)? This will have implications on how you can borrow money.
Also, include a short bio about yourself and what you bring to the table. List past projects and other relevant experience to ensure the reader (potential lender or business partner) has a good sense of what you're bringing to the table.
Exit strategy
Once your project is complete and your property has been rehabilitated, it is time to sell your rehabbed property! In this section you'll detail your exit strategy.
For most people, the plan is simple: sell the home for as close to your ARV as possible, if not more. You'll pay off your loan (if you took one out), recoup your rehab costs, and make a tidy profit. Listing the home for the right price is a delicate art, but at a good price you'll likely receive an offer in around one month, depending on the demand in your market. After receiving an offer, it typically takes 1-2 months to close, so plan for about 3 months to sell the home if everything goes according to the plan.
Your exit strategy should also include backup plans should things not go quite as you hoped. What if the home doesn't sell right away? Will you rent it out? If so, will you need to refinance first? Have a plan of attack for every foreseeable circumstance, so you're not caught off guard when the market doesn't behave as you expect.
That's it!
And with that, your house flipping business plan is complete! A thoroughly written plan will show any potential partners, investors, or third parties that you are a serious property investor with a clear goal in mind. It'll also help you to hold yourself and your team accountable as you scale your real estate business.