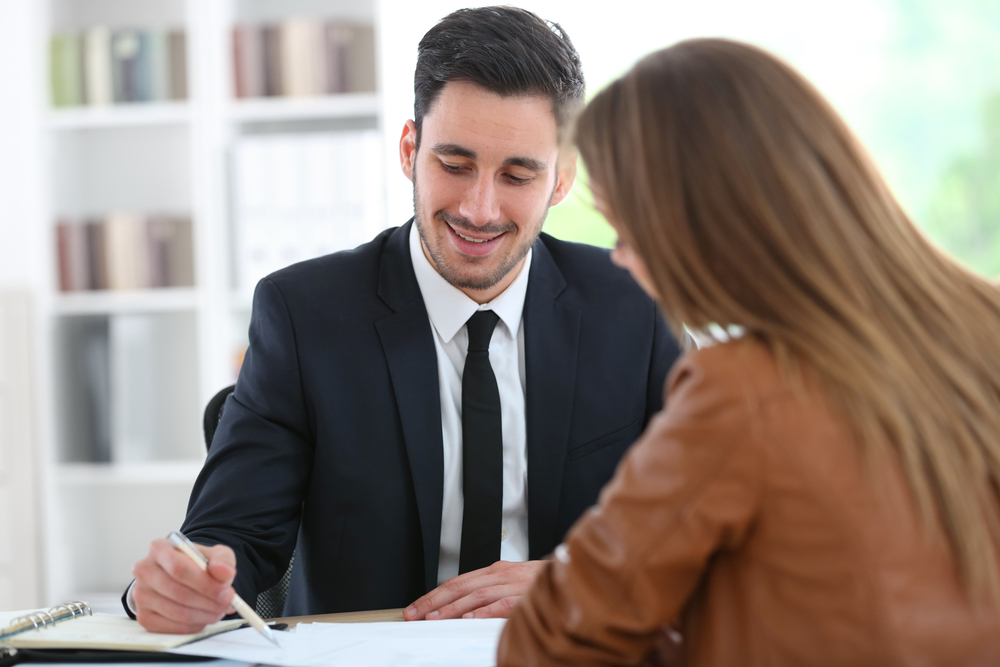 4 Ways the New Tax Plan Can Affect Homebuyers
Note: originally posted on LendingHome.com and LendingHome is now Kiavi.

If you've been keeping up with the news, you'll know a pretty controversial tax plan recently passed both the House and the Senate. Regardless of your stance on the proposed changes, it's important for consumers to pay attention because these new tax laws will affect your own personal finances: from healthcare to student loans, and even your first (or second!) home purchase.

A final bill has to be decided upon before any changes to the laws are made, so let's walk through current tax landscape for homebuyers (in case the bill doesn't pass) and the proposed changes, in the event the final version of the bill does pass before the end of the year.

Note: If you're a current homeowner, you'll be grandfathered into the old tax incentives, however, if you're thinking about buying a home in the near future below are the changes to factor into your buying decision.
Need-to-know #1: Future homebuyers may have a lower cap on mortgage interest deductions
Right Now: Homeowners can claim an itemized deduction on all mortgage interest on properties valued up to $1.1 million. This includes interest paid on any mortgage you may have - both a primary residence and vacation home.
If the Bill Passes: Homeowners who buy in the future will only be able to deduct interest paid on the first $500,000 of property value. For example, if you decide to buy a $600,000 home, you'll only be able to deduct interest on the first $500,000. Assuming a 4% interest rate, this is the difference between deducting $24,000 on your taxes (4% of $600,000) and $20,000 (4% of $500,000). While this may not seem like a lot to those shopping for homes in this price range, the number you aren't able to deduct increases the more expensive your home is over the $500k threshold.
It's also worth noting that in the new tax plan, homebuyers will only be able to deduct mortgage interest on your primary residence, so if you decide to buy a second property, there really won't be any tax benefit to doing so.
The Kiavi Take: Unless you buy a home over $500,000, this change to the tax law likely won't mean much for your personal bottom line. However, for those looking to buy in higher cost areas (such as New York, San Francisco, Chicago, and Los Angeles) where many of the homes first-time buyers are looking at sell for well above the half-million mark, those buyers may have to think more deeply about whether they buy or rent in the long term.
The mortgage interest deductions are one of the most hotly contested parts of the tax plan. The Senate version of the bill wants to move the cap up from $500,000 to $1 million and many are petitioning to eliminate this part of the plan altogether. Consumers should stay tuned to see what happens as mortgage interest deductions are among the most important economic incentives for homebuyers and homeowners.
Need-to-know #2: Selling a home will be different in the future and may affect demand
Right Now: Sellers are able to exclude up to $250,000 from capital gains tax (or $500,000 for couples) when selling a home if they've lived in the home as a primary residence for at least two years.
If the Bill Passes: Sellers will be able to exclude the same amount, but will only be able to do so if they've lived in the home as a primary residence for five out of the last eight years.
The Kiavi Take: Even if you're only beginning to think about buying your first home, these changes for sellers can greatly impact the real estate market in your area. If the capital gains horizon extends from two to five years, it may force some homeowners to stay in their homes longer, therefore decreasing inventory in your area, and increasing the prices for the homes that are available. This may cause increased competition for the homes that are selling.
The Senate version of the bill does allow for some exceptions to the five year rule for those who have to move for extenuating circumstances (such as a job or health reasons), but since both the House and Senate agree on a new five-year timeline for capital gains tax, it is likely this change will become law.
Need-to-know #3: No more deductions for home equity
Right Now: Married couples filing jointly can deduct interest on a Home Equity Line of Credit (HELOC) on up to $100,000. (Singles can deduct interest on $50,000.)
If the Bill Passes: The Senate version of the tax plan eliminates itemized interest deductions for all home equity lines of credit.
The Kiavi Take: Over 52% of homeowners are renovating, and home equity lines of credit are a big way for middle-income earners to finance home upgrades and repairs. After being in the home for a period of time, first-time homeowners may rely on the equity in the home to make cosmetic changes, net more money from the sale, and upgrade to a better/larger home.
Eliminating deductions for home equity lines of credit may discourage both owners and investors from renovating properties. Homebuyers of tomorrow may be forced into buying a "fixer upper" in order to enter the market at all, or pay a premium for the few move-in ready homes.
Need-to-know #4: Caps on state and property tax deductions
Right Now: Homeowners can deduct state, local, and property taxes to lower their overall tax liability–a fancy word for the amount you owe the government in taxes.
If the Bill Passes: The Senate would eliminate these deductions altogether, while the House plan wants to cap property tax deductions at $10,000.
The Kiavi Take: Once again, these changes are not great for those home shopping in expensive markets, where property taxes are often above $10,000 annually. This proposed change is just another barrier to entering the real estate market for those who live and work in expensive metro areas.
But what is the true bottom line?
The potential effects of this tax plan reach across the entire real estate industry–from buyers to sellers, to builders as well. The hardest hit, of course, are those in pricier urban areas, but the middle class will also feel the increase. Early predictions from the National Association of Realtors found tax increases of an average of $815 for the middle class (those with adjusted gross incomes between $50,000 and $200,000) if the bill gets passed.
Real estate industry experts (including the President of the National Association of Realtors) are concerned the new tax plan will stunt an industry only recently back on its feet after the last housing collapse. Analysts argue that without tax incentives to buy, American homeownership rates will continue to decline, and many homeowners may stay in their current home longer, leaving lower viable inventory for the first-time buyers who do want to get into the market.
In combination, the cuts to mortgage interest deductions and extension of capital gains timeline also increase the overall costs of homeownership, meaning it will take buyers longer to recoup their initial investment. For millennials already on the fence about committing to a home, lowering the financial incentives may be one more unfortunate reason to remain a long-term renter.
The new tax plan does offer a silver lining or two. If passed, increasing the standard deduction to $12,000 will enable millennials to receive larger tax refunds, making it easier to save up a larger down payment on that first home purchase. Industry analysts also predict changes to the tax plan may decrease demand for homes, which means prices in many markets may fall (allowing current home shoppers to receive a better deal). Lastly, the new tax plan may cause first-time buyers to be more financially savvy when it comes to the home purchase; instead of stretching their budgets to afford the "dream home", with zero economic incentive for expensive homes, these tax changes may keep buyers within their budgets.