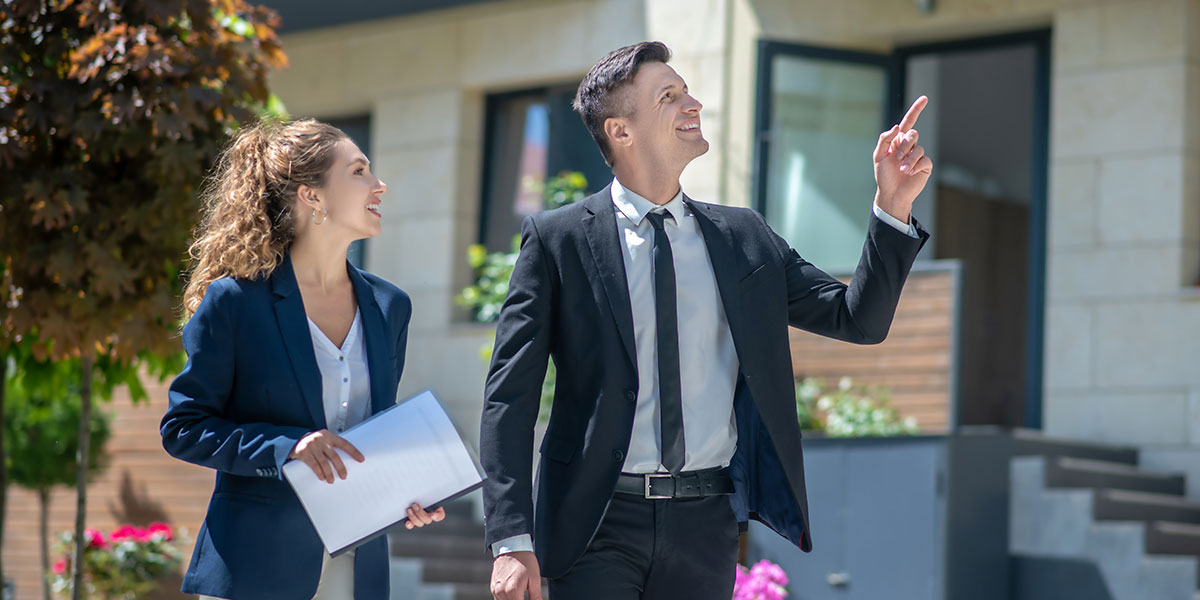 How to Fix and Flip a Property in 8 Steps
Flipping houses is one of the most basic and most profitable ways for first-time real estate investors to make money in the property market. The basic proposition of buying a distressed property, making repairs, and selling it at a profit is well-known, but there's more to this form of real estate investing than meets the eye. Here are the eight essential steps new investors should follow as they navigate their first fix-and-flip deals.
Step 1: Do some essential research
The first step investors need to take as they begin the flipping process is to research their local markets. At this stage, investors need to identify promising neighborhoods, learn how fast houses are selling, and determine how much they can reasonably make on a flipping project.
It's also important to learn the basics behind house flipping during this research phase. By researching the average costs of various repairs, warning signs of large problems, and the ROI on common upgrades, potential flippers can gain essential knowledge that will help them as they navigate their first projects.
Step 2: Decide on the scope of the project
Next, it's important to decide on the scope of the flipping project. For new investors, it's generally best to stick to relatively simple flips in which most of the work will be cosmetic. Houses that are basically sound, but require new paint, flooring, or fixture updates make for good first-time projects.
As investors become more experienced, they can gradually move on to projects involving electrical, plumbing, or structural work. Flippers who have previously worked as contractors can also get away with taking on more intensive projects.
Step 3: Create a detailed business plan
Like any other business endeavor, it's important to have a detailed plan for a fix-and-flip project. This plan should include the budget for buying and renovating the property, the amount of work that will go into it, and the approximate timeline for the project.
A good business plan will also anticipate potential problems and have contingencies in place for dealing with them, if they arise. While every investor's plan will be unique, a great rule of thumb to start out with is the 70 percent rule. This guideline states that an investor should pay no more than 70 percent of the project's "after repair value" (ARV) for a property, minus the cost of repairs. Sticking to this rule when planning a budget leaves ample room for profit, even if the repair costs run higher than projected.
Step 4: Arrange financing
Financing is one of the most important parts of flipping houses. Since most investors can't pay cash for a property to flip, it's extremely important to line up financing in advance. While there are many ways to finance a flipping project, two of the most common are traditional mortgages and hard money loans.
Mortgages are widely available and can provide investors with the money they need, though banks are sometimes reluctant to lend on unfinished homes. Hard money loans are short-term, private loans extended specifically to real estate investors. These loans can be useful when a property doesn't qualify for a bank loan, but they usually come with higher interest rates.
Step 5: Find and buy the right property
After learning the basics of real estate investing and planning out the logistics, it's time to find and purchase a property to flip. Search for distressed properties, but avoid houses that have major structural, electrical, or plumbing issues. These problems usually cost a great deal of money to fix and are beyond the scope of most first-time real estate investors. To be sure that there aren't hidden issues, it's important to consider having the property inspected before making an offer.
At this stage, it's critical to be patient and wait for the right deal to present itself. A good way for investors to speed up the process is to enlist the help of a real estate agent. An agent who has experience flipping houses or helping investors find profitable deals can help to create a list of suitable properties while eliminating those that require too much work.
Step 6: Make the necessary repairs
Once the house has been secured, the repairs can begin. Fixing up a house is often the most stressful time for first-time investors. In addition to lining up contractors to do the work, the investor must make sure bills are being paid promptly and keep a close eye on the overall budget.
Getting multiple quotes is also essential, since some contractors may overcharge for their work. Luckily, the first few flips an investor manages present a great opportunity to build a reliable network of skilled, professional contractors. Knowing the right people to complete a job and bring it in on budget is a key part of a successful real estate investing career.
Step 7: Resell the house for a profit
After the repairs and updates are finished, the payoff phase of the project can begin. Selling a fix-and-flip property is much like selling any other house. Listing the property with a realtor is usually the easiest and fastest way to find a buyer. Although some investors obtain licenses to avoid paying an agent's fee, it's much easier to sell a house through an established broker.
Step 8: Move on to future projects
Once the first project is finished, it's time to start looking for the next opportunity. Successful real estate investing requires consistency, and the experience gained from the first house flipping project will prove valuable for future ones. Some renovated homes can even be kept as rentals, allowing the investor to build up a portfolio of income-producing properties. The more experience an investor gains, the more successful he or she can become.