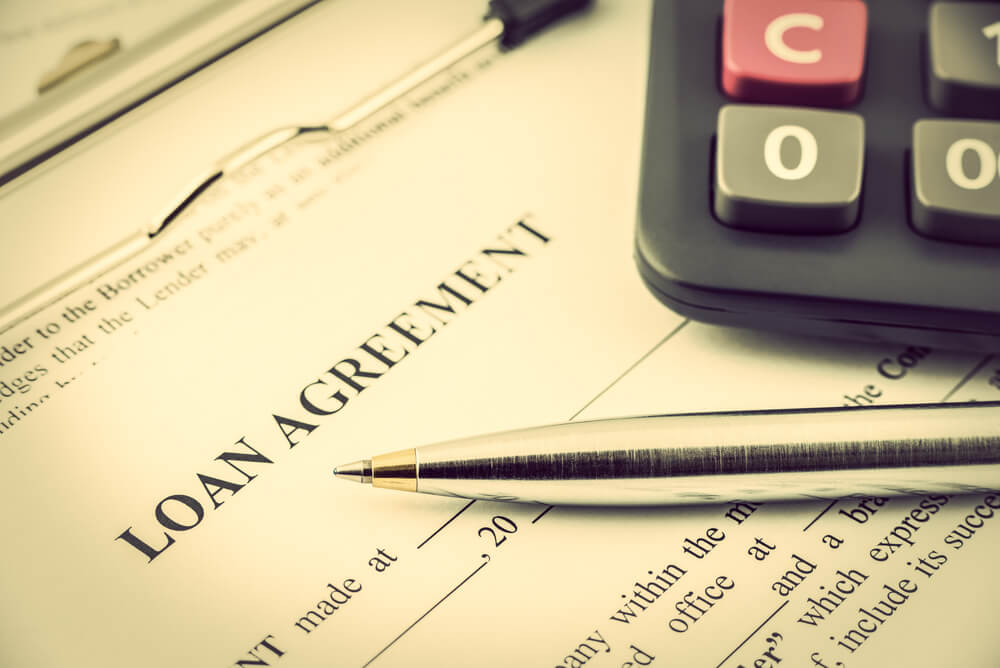 Types of Rental Property Loans for Investors
Note: originally posted on LendingHome.com and LendingHome is now Kiavi.

Adam Luehrs is a writer during the day and a voracious reader at night. He focuses mostly on finance writing and has a passion for real estate, credit card deals, and investing.
Hard loans vs. conventional loans for rental properties
It's an exciting thing when a rental investment pops up on your radar. However, finding "the one" that's going to get you on the path to making money in real estate is actually just a part of the first step to generating rental income.
There can't be a great rental property deal without reliable funding. That means that your attention needs to turn toward finding a reliable lender to help you make things happen with a property that's checking all the right boxes. In fact, knowing how to assemble the right team consisting of realty experts, inspection experts, and an agile lender is what often separates those who dream of buying a rental property from those who actually do it. However, it really does all start with finding a funding source. Let's get frank about funding your project.
About rental property loans
You may think you've already been to this rodeo if you've purchased homes to live in before. However, obtaining a mortgage for your primary residence works a bit differently than obtaining rental property financing. You're going to be getting a lot of advice from a lot of different people once you announce that you intend to buy a rental home. Unfortunately, most people are only giving out information based on their own experiences with buying their primary residences when they make recommendations for where to obtain conventional mortgages.
Even people who have invested in the past may be giving you outdated information due to the fact that lending rules for single-family investments changed drastically in 2019. The well-meaning advice of friends and family won't necessarily work for you as you explore investor-minded ways to obtain property loans that are fast and flexible. Let's focus on what is going to work for you.
About hard money loans
You can obtain funding through hard money loans. Rental property loans that are built specifically for property investors who are in it to make money by becoming landlords or flipping homes are becoming more popular as more investors realize that banks don't offer the agility needed during the funding process. Eager investors looking to get deals closed without jumping over hurdles are finding that rental-focused loans offer a more streamlined way to obtain funding.
A lot of the restrictions that go along with other funding avenues are erased from the slate when targeted, goal-focused hard money loans are used. It's really important not to overlook just how significant timing is during the dog-eat-dog process of vying for low-cost rental properties.
In fact, many investors who do multiple deals in a year will only do those deals using hard money because they don't have time for conventional mortgages. Let's run through a short side-by-side comparison of conventional mortgages versus hard money funding from a lender like Kiavi:
Hard Money Rental Property Loans:
Owner Occupancy: Non-owner occupied (tenant occupied/short term /vacation rentals)
# of Units: 1-4
Credit Score: No hard credit pull; 640+
Debt-to-Income Ratio (DTI): No income docs required
Cash Reserve Requirements: None
Loan to Value (LTV): Depending, as much as 80%
Down Payment: 20%+
Interest Rates: 5.125%+
Loan Type: Fixed Rate/Adjustable Rate Mortgage (ARM)
Loan Points: 1.5 points
Repayment Term: 3-30 Years
Time to Funding: 10-30 Days
Loan Limits: Up to $2MM per property
Prepayment Penalties: None after year 3; 3% first year; 2% second year; 1% third year
States Serviced: Arizona, California, Colorado, Connecticut, Florida, Georgia, Nevada, New Jersey, New York, Oregon, South Carolina, Tennessee, Texas, Virginia, and Washington D.C. (with more to come)
Report to Credit Bureaus? No
About conventional loan options
On the other hand, some new investors immediately run to Fannie Mae and Freddie Mac loans because these are the government-backed, mainstream options that we all know about. Let's take a minute for a quick crash course in Fannie Mae and Freddie Mac.
About Fannie Mae and Freddie Mac:
People are really just referring to the conventional mortgages that you'd get from a bank when referencing these loan options. Fannie Mae is the "nickname" for the Federal National Mortgage Association (FNMA). Similarly, Freddie Mac is the shortened name for the Federal Home Loan Mortgage Corporation (FHLMC). Both are government-backed entities.
While the option of going with a Fannie or Freddie loan works for some, it leaves many entrepreneur-minded investors wanting. The big thing that makes a Fannie or Freddie loan complicated for investors is that these loans are only on the table for you if the rental you're investing in is an owner-occupied property.
Fannie Mae and Freddie Mac actually ended their participation in the single-family investment rental market in 2019. That makes things limiting for someone who is interested in single-family rentals or immediate flips. This aspect alone might simply take Fannie and Freddie loans out of the game for you. Read below to get a broader scope of what getting a conventional mortgage looks like:
Fannie Mae and Freddie Mac Conventional Mortgages:
*Loan limit is higher in California.
**The prepayment penalty period is usually for at least one year, but not more than three years.
There's one more thing to know about conventional home loans. Your ability to get approved actually shrinks as you purchase more properties. That's because banks and mortgage companies actually apply stricter credit requirements each time you apply for a new loan. Additionally, larger down payments and cash reserves are required by banks when several mortgages are in play.
This can be a detracting factor for investors with empire-building aspirations. The flexibility of hard money loans means that you can actually get funding for multiple deals without being penalized by your lender.
In addition, one thing that you'll find is that banks are often pretty wary about giving out loans for rental investment properties. That doesn't mean you can't obtain a loan for a rental property from a traditional bank or mortgage institution. It just means that the terms of any loan you get are going to be designed to protect the bank.
The well-known lending "jitters" had by traditional banks will definitely show up in the terms of your loan. In fact, the first taste of it will come when you are asked to put down a minimum down payment of 20 percent with absolutely no wiggle room unless you want to get stuck with costs for private mortgage insurance (PMI).
Can real estate investors (REIs) always use Fannie Mae and Freddie Mac loans?
Yes, real estate investors can use conventional loans to finance property purchases if they are purchasing multi-unit rentals. However, there are several factors that might make them want to avoid this route. The big problem is that you will need to live at the property for a specified amount of time.
Another detracting factor is that you're going to need a pretty good down payment to avoid having to pay primary mortgage insurance (PMI). Unfortunately, PMI is mandatory if you put down less than 20 percent on a home. The cost for PMI works out to be about 1 percent of your entire loan on an annual basis. Most seasoned investors simply wouldn't feel good about "throwing away" that amount every year.
The final factor that makes conventional mortgages tough for REIs is the weight that traditional lenders assign to credit scores. Like all mortgage applicants, you'll need a credit score of 620 to even have your application looked at by a bank or mortgage company. There's no guarantee that you'll get approved just because you do have a credit score of 620.
Lenders will look at the whole picture to see if they trust you enough to approve you for a mortgage. However, a "passing grade" in terms of your credit score may only get you past the gate for a mortgage with a less-than-desirable interest rate. You're really going to need a credit score that's ticking upward toward 800 if you want to be offered low interest rates that could help you to keep your investment profitable.
Other loan options
There are a few additional options and types of rental property loans outside of Frannie Mae and Freddie Mac, such as:
Home equity lines of credit (HELOC)
It could be possible to use a home equity line of credit from an existing rental property to fund the purchase of another rental property in some cases. Of course, some challenges do exist. The first challenge is that banks really don't like to do this. You'll be in for a bit of a ride when trying to use equity to finance an investment property. The slowness of the process could cause you to come to a bidding war on an available property way too late to even be a contender.
Just keep in mind that you'll be stuck with a variable rate as you make your monthly interest-only payments against what you borrow. This could become problematic if there's an increase in the prime rate before you're done paying off what you've taken out.
Federal housing administration loans (FHA) loans
Many people are drawn to FHA loans because this financing option is designed to offer accessible and low interest rates for buyers with lower incomes. However, FHA mortgages are only designed for primary residences. That means that FHA loans cannot be used for investment properties.
The only exception would be if you decide to make an investment property your permanent full-time residence. Of course, the only way there could be room to make that work is when purchasing a multi-unit property. Trying to obtain financing through an FHA loan puts single-family properties out of the picture for investors.
Another reason why FHA loans are bad for property investors is that using an FHA loan requires a stricter appraisal process. Unfortunately, that means that an investment property you're trying to scoop up "for nothing" might not pass the test. Of course, you're really out of luck in a case where being able to come up with funding for an offer quickly is necessary due to a bidding war. Trying to swing an FHA loan for a rental property really just leaves you with one hand tied behind your back in many ways.
VA loans for rental investments
The Department of Veterans Affairs actually restricts VA loans from being used to purchase properties solely for investment purposes. Only owner-occupied properties will qualify for VA loans. The owner-occupied stipulation does leave room for an investor to purchase and live in a property with more than one unit. However, single-family rental investments are fully off the table when VA loans are used for funding.
The items lenders want
The mortgage process for buying a home to live in typically focuses on your debt-to-income ratio because lenders just want to make sure you can reasonably make payments after issuing a down payment.
Be prepared for some stricter guidelines to follow when trying to get your rental purchase financed through a bank or conventional lender. The big thing to remember is that banks consider you a higher risk if you're seeking financing for an investment property than they would if you were simply buying a home to live in with your family. That means that the same financial history that would qualify as a "passing grade" for one, will get you denied for the other.
For investment properties, these factors make hard money loans more attractive options as mentioned above.
How to qualify for a rental property loan
The big options have been laid out in front of you. It's now time to get serious about getting the funding in your hands that's going to put you in the position to make a serious offer on a rental or investment property. You may even be concerned that factors like your credit score and debt-to-income ratio will take you out of the investment game before you even start.