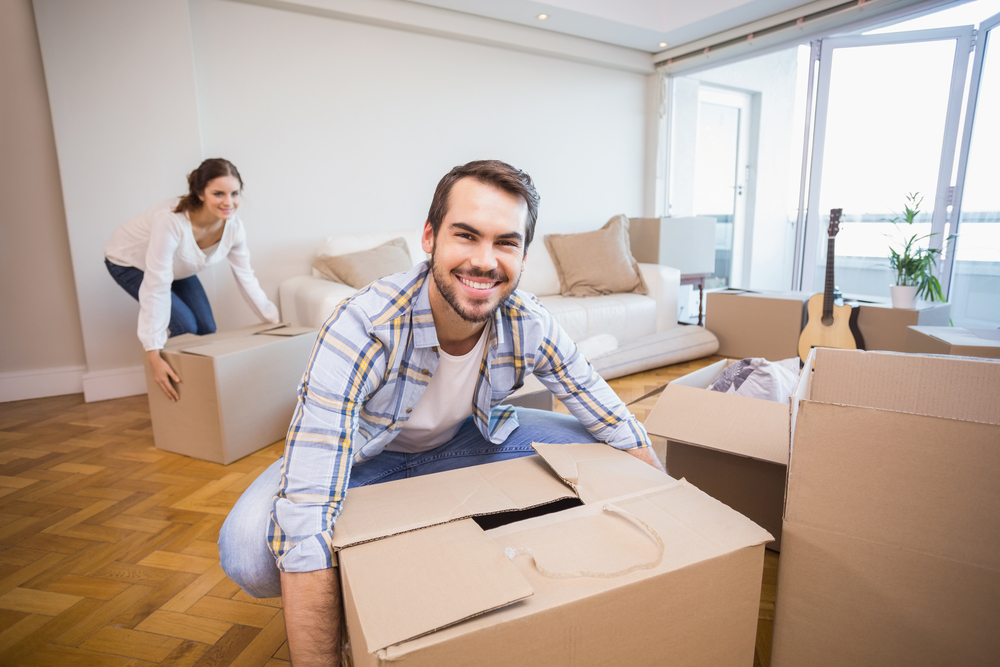 4 Signs You're Ready to Buy a Home as a Couple
Posted by Breanna Lambert

Note: originally posted on LendingHome.com and LendingHome is now Kiavi.

Grow up. Get a job. Find a partner. Buy a house. That's the general expected life arc for 20 and 30 somethings, but where's the guidebook on how to know when it's the right time to take each step? Everybody's story is different. Luckily, there are some simple checklists you can use to determine if you're best positioned to make a big move—like buying a home with your partner.

Any time you introduce a huge new factor into your relationship, complications, stress, and arguments are inevitable. Kiavi recently surveyed millennial and Generation X couples about their experiences buying a home and turned up some statistics that can help you determine if now is the right time for you and your mate to add a new title to your name: homeowner.
You're on the same financial page
Money can be an awkward, and it's sometimes a sore subject to discuss with your partner, but it's a crucial one—especially when it comes to what will likely be the largest purchase you two will ever make. You have to be on the same page because in most cases, taking on a mortgage is a 30-year commitment you'll be reminded of daily.
Step one is figuring out how much house you can afford, but within that step, you should make sure both parties feel comfortable with the final figure. One person may be willing to take the budget to the max, while the other one is getting heart palpitations just thinking about it. You also need to make sure you have money to put toward your down payment or a plan that will help you get there without crimping anyone's style. In a recent Kiavi survey, 69% of people said the reason holding them back from buying a house with a partner was not wanting to commit to the debt.
If you can come up with a financial plan that's reasonable and attainable, it's easier to view your future home together as a long-term investment rather than an obligation.
You're able to find common stomping grounds
Sure, you already like each other, so that means you have good taste, but the more similar your preferences and plans are, the easier it'll be to come to the same conclusion. For many couples, buying a home means taking a serious look at location, which can sometimes mean moving to a new town, or a new state altogether.
And once you've drilled in on that detail, lifestyle comes into play. Is a commute to the city for work worth having a home with more yard? Or would you rather start closer to your comfort zone and look for something that gives you easier access to a buzzing metropolis? You don't need to pick out an exact neighborhood (that'll just limit your housing options later), but you do want to make sure when you give your real estate agent your list of "wants," she has a clear, streamlined starting point. This rule of thumb goes for house style, too. If one partner is picturing an ultra modern glass-encased masterpiece while the other dreams of a cozy cottage, finding a house that suits both person's wishes will be impossible.
You really know each other
Every relationship is different, and only you and your mate can determine when your bond is strong enough to take on a house. But, one of the best quantitative indicators is how long you've been together. When we surveyed first-time homebuyers, respondents who were with their partner for less than a year said they disagreed about homebuying-related matters 30% of the time, and 42% were not open to compromise. But those in a partnership for 5+ years said they disagreed only 14% of the time, and only 4% were not open to compromise. Obviously, the more time you spend with someone, the better you get to know each other, and the more experience you'll have working through problems together.
Buying a house with a united front isn't the only factor in predicting your cohabitating success. Make sure you've practiced sharing a space, which for most couples means living together or spending ample time at one another's home. Taking on the responsibility and investment of a house is a much bigger deal than renting an apartment together. You don't want to realize too late that waking up next to the same person every morning isn't going to work for you.
Your relationship is built on teamwork
Before we start sounding like one of those cheesy inspirational posters, what we mean by teamwork is that you and your significant other are able communicate openly and work through disagreements, be patient and split the work, and identify what really matters. Throughout the entire homebuying process (and throughout your relationship, really), make sure that consideration and communication serve as your foundation. Starting with honest discussions about money, all the way up to selecting new paint colors, you and partner need to be able to speak up and listen when it comes to details and decisions.
The process of buying a home is exciting, but in no way is it easy. You should also both prepare for hours of work finding a real estate agent, looking for homes, touring homes, discussing options, drawing up documents and paperwork, and possibly starting back at square one should you lose out on a house. Approaching these tasks with a 50/50 attitude will ensure securing your new home doesn't feel like a full-time job for one person.
Finally, make sure that when push comes to shove, you both can identify what really matters. When it's time to go shopping for a home, this skill will help you create a must-haves and deal breakers list of house characteristics. If one person insists on ample square footage and all the other person can think about is how long it will take to clean, you'll need to be able to sit down and determine what's more important to everyone's overall happiness.
Don't pressure yourself if your relationship isn't falling perfectly into every category listed above. Take a step back and work with your partner to come up with a timeline and goals to move toward being ready to buy a house together. Making sure your relationship is rock solid before you seriously consider a mortgage will ensure a much easier, and fun process when it's time to start looking.