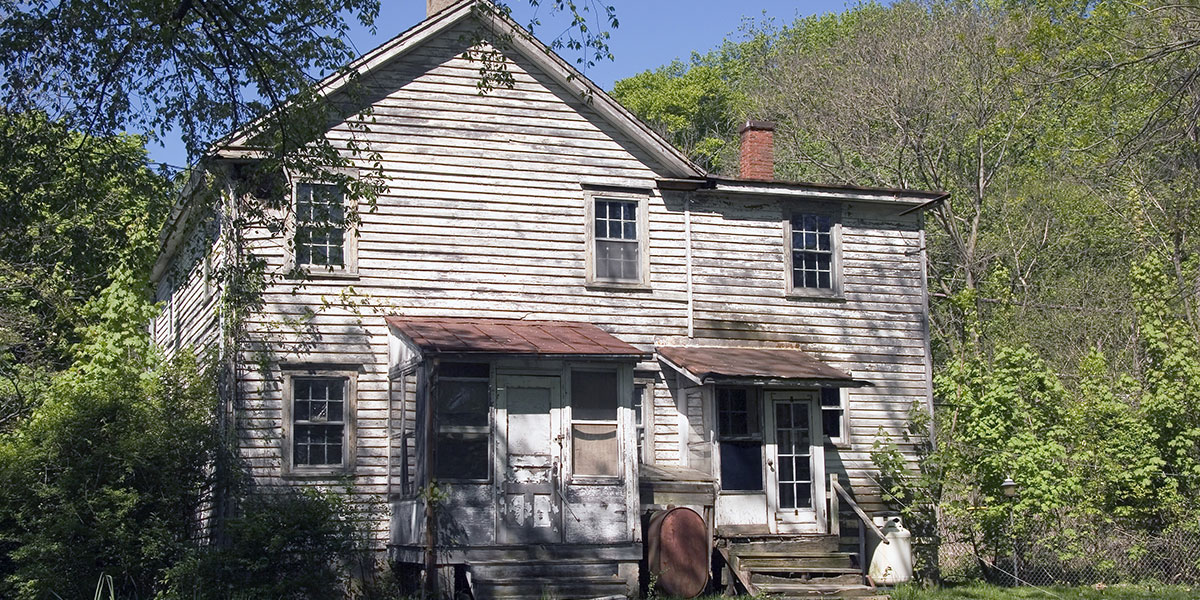 What Are Some Tactics to Find a Potential House Flip
People can get started with real estate investing in a variety of ways, but for many, the first thing that comes to mind when thinking about this is flipping houses. Due in part to the enormous popularity of the many TV shows featuring the subject, this has become something of a national sport in the U.S.
Adding to its allure is that flipping houses lets you use your creativity to make a profit. Unlike some other types of investments, it's actually an interesting activity. Yes, it can be fun, but make no mistake, it also takes work.
So you're ready to roll up your sleeves and jump in? Well, not so fast. First, you need to find that flip-worthy house. Check out these tactics for finding a potential house flip.
Find your market
When looking for houses to flip, you might not want to look in a pricey area. It could be better to explore a neighborhood that's promising, but not too expensive. This way, you can fix the house up and sell it for a decent profit. You're also going to own that home for as long as it takes to update and sell it, so you will have to pay the property taxes on it while you do. Obviously, the taxes will be less costly on a less expensive home.
Finding the right neighborhood to look for houses to flip requires a delicate balance. You're looking for one in a desirable neighborhood that offers affordability. It should be near the amenities that people want, such as public transportation, excellent schools, and local shops and restaurants.
If you're willing to invest a little money in research, check out sites like Neighborhood Scout, where you can research a single home or an entire neighborhood. Sites like this provide statistics about crime and demographics in the area, as well as nearby amenities. You can even find out whether a neighborhood is walkable. These are the things that are important to potential home buyers.
Go to local real estate auctions
A foreclosed home typically goes up for auction, where you may pay considerably less for it than what it's worth. This is because the banks want to recoup their money (usually taking a loss) as fast as possible. The caveat here is that auctioned homes typically sell fast, so you might not have the chance to inspect one before buying it. Whenever you cannot examine a house before the sale, you're gambling a bit, as you won't know the extent of any repairs it may need.
But you can find a good deal this way, though you may need to fork over cash to pay for it. If you don't have the cash, you might look into taking out a hard money loan to cover the investment.
Look at short sales
A short sale occurs when a homeowner sells their property for less than what they owe on their mortgage. When this is the case, the lender has agreed to take a loss on the home. This can save you a lot of money, but it may also cost you more in renovations, as some homeowners planning to abandon their property may neglect it as they plan their departure.
Explore REO properties
Real estate-owned (REO) properties are foreclosed homes that did not sell during the auction process. A bank or other financial institution owns these homes, and they will want to sell them quickly, so you save a pretty penny this way. Many banks sell REO properties in groups, though, so you might not find just one property up for sale.
It bears repeating that just like with a foreclosed property or short sale, an REO property might not be in the best of shape, and you may have many repairs to make.
Talk to a real estate agent
Some real estate agents specialize in real estate investing and flipping houses. They can be a wealth of information. These agents are adept at spotting undervalued properties, and they have access to the MLS (multiple listing service), a regional real estate database. The agent can look for short sales and REO properties that might be a bargain. This could save you time doing extensive market research.
Evaluating costs
Make sure you estimate how much it's going to cost you to fix up any property before you buy it. Also, figure in other expenses, such as property taxes and closing costs. Your budget should allow for these and still leave room for a healthy profit when you sell.
Conclusion
If you stick with flipping houses for a while, you'll eventually develop an eye for spotting hot properties. You'll also get good at estimating expenses and how much profit you can make on a given property.