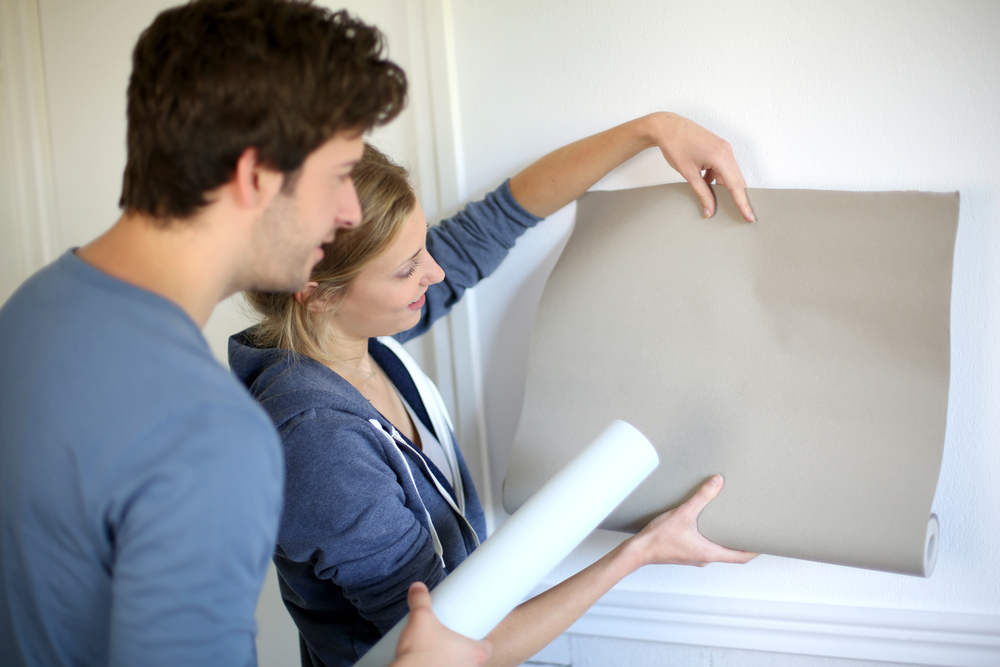 5 Mistakes That Can Make House Flipping a Flop
If you've ever watched a TV show about flipping houses, you might be feeling inspired to try it yourself. But as with anything, it's not as easy as it looks on TV. In fact, flipping houses — meaning buying a fixer-upper and making improvements before selling it for a potential profit — can become disappointing if you're not careful. So before you try it, take a look at five mistakes that could ruin your house flipping experience.
1. Investing in the wrong house
It's important to pick the right property to flip. As you flip more houses, you'll learn how to identify homes that should be a quick flip — and properties that just aren't worth it. For instance, some homes will cost so much to improve that you're basically starting from scratch, as they might need a new foundation, roof, or other large, costly repairs. Having a contractor inspect the home before you buy it can help you avoid this mistake.
Another detail to consider is the location of the house. Look for properties in neighborhoods where homes are selling. You can change many aspects of a home, but not its location and a bad location could keep you from selling the house for a long time.
2. Overpaying for the house
Overpaying for the house you're going to improve could potentially keep you from turning a profit. This is why people who flip houses look for homes that are going far below market value, such as property at foreclosure auctions—and they're not afraid to shop around to find the best prices before committing to a house.
In fact, there's a rule that some flippers use before buying: the 70% rule. This rule means that one should consider offering no more than 70-percent of a property's ARV (after-repair value) less the cost of repairs. This could give you a 30% profit margin so you're less likely to lose money after you factor in lender fees, closing costs, real estate agent fees, etc.
3. Underestimating repair costs
Another common mistake that people make with flipping houses has to do with underestimating the cost of home improvements. There are few things worse than buying a house that needs a lot of work and running out of money before the job is done. At that point, you're potentially stuck with a house that you can't sell or even rent out until you can find the money to complete the repairs.
To help avoid this problem, carefully budget the amount you'll need for home improvements. If you're new to renovating homes and don't know what repairs generally cost, you should think about talking to a professional contractor before coming up with a budget. And, be sure to consider adding a little extra spend to it, in case you get any surprise expenses—which, as you've seen on the house flipping TV shows, is a common issue!
4. Underestimating the timeline
Putting yourself on a tight timeline for the flip will likely lead to disappointment. If you want to reduce your stress level when flipping houses, make sure you're realistic when it comes to the timeline.
After all, it may take longer than you think to even find the property to buy. Then, there are the repairs, followed by property inspections and the sale of the house. It's difficult to control every aspect of any of these tasks, so consider having some wiggle room on the timeline. Keep in mind that if you're doing the work yourself and still have a full-time job — meaning you might only have weekends to work on the house — it will take months to get everything done. And, even if you hire a team to do the repairs, you'll still want to come by to supervise and approve of the work that's been done.
On average, flipping houses takes about 180 days or six months. But, that time can range from three to nine months with new house flippers potentially taking longer to get the job done. This is why you should try to avoid underestimating the time that the process will take. Giving yourself enough time should reduce your stress level and help ensure you don't miss any details as you fix up and sell the house.
5. Lacking home improvement skills
You should consider going into this process prepared to do a portion of the work yourself. Otherwise, having to pay professionals to do everything, might eat into your profits. Even if you don't have much experience in renovations, you may be able to do some or all of the demolition yourself, for instance, especially if you can get some friends to help you tear down old cabinets, counters, flooring etc. You should also consider planning on choosing — and perhaps installing — new flooring, appliances, paint colors, and other additions.
Of course, there are some tasks you shouldn't try on your own if you don't have the right training and experience, such as plumbing and electrical work. For these tasks, make sure you have a team of professionals lined up before you even buy a house.
Now that you know some common house flipping mistakes to avoid, you should be ready to look at homes to buy, fix, and flip.