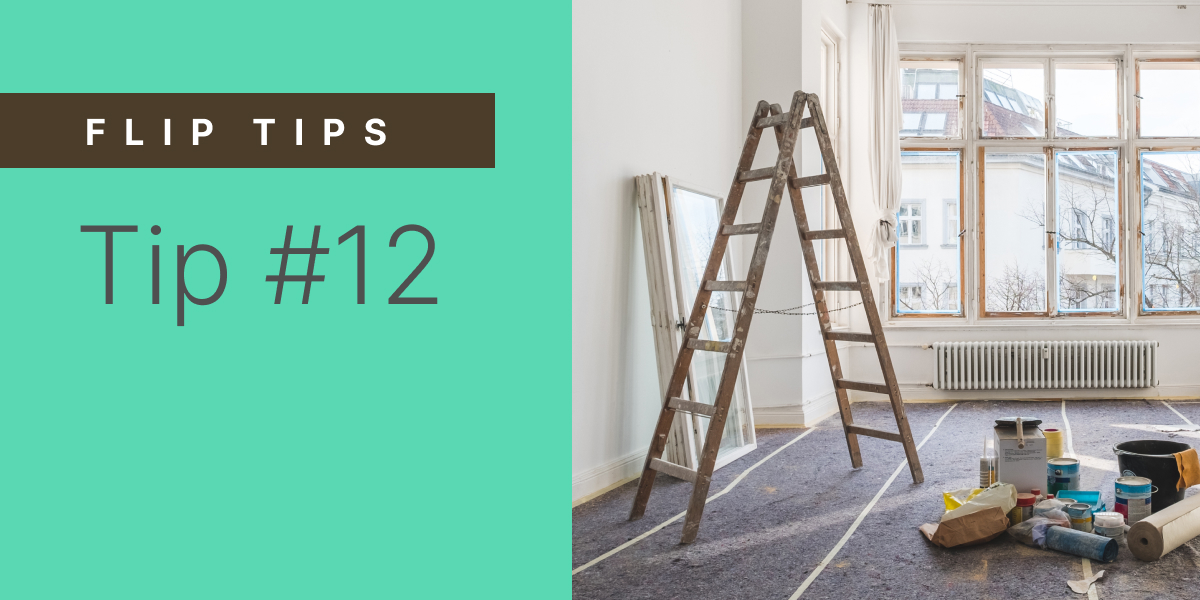 Top 9 Expert House Flipping Tips: Flip Tips
Note: originally posted on LendingHome.com and LendingHome is now Kiavi.

There are plenty of different topics to cover when seeking real estate investing advice. Whether it's marketing, sourcing, working with contractors—there is always something to learn about the various elements that make up a successful house fix and flip project.

However, in this Flip Tips: Advice Straight From the Experts, we asked the pro house flipping investors what they would say is the best advice they have up their sleeves overall.

Check out their answers on the most important things to keep in mind when real estate investing.
Question: Flip Tips: What are the best house flipping tips overall?
"Know the market, run your numbers correctly, and manage your contractors well."
-Albert Nyabwa, Texas, 35 flips completed, 4 years in the industry
"I would say if you're starting out, try to watch your numbers closely and pay contractors slowly. Make sure they complete the tasks before paying. Be more conservative, then once you get more experience under your belt, you can take a bit more risk. There will be some projects that you will be in the red, but just make sure you are in the clear at the end of the year."
-Jimmy Tang, Washington, 50 flips completed, 7 years in the industry
Website
Instagram
LinkedIn
Facebook
"Make sure you capitalized enough to buy renovations and hold for a real estate cycle—April through October."
-Daniel Carr, flips in Georgia, Alabama, and Florida, over 200 flips completed, 19 years in the industry
"Don't overpay when buying a property. Don't fall in love with the property. It's an investment not an opportunity for self-actualization. Expect (some) things to go wrong. An IRR doesn't buy you anything, remember they pay attention to absolute return in money."
-Rainer Richter, Florida, 80 flips completed, 5 years in the industry
"Buy right, it always takes longer and costs more than you think".
-John Galarde, North Carolina, 30 years in the industry
Website
Facebook
"Take action. There is nothing special about what we do, it's just that we are actually doing it. Take action."
-Luke Weber, Nevada, 500+ flips completed, 18 years in the industry
Website
Facebook
Facebook Group
"Have enough cash to get yourself through the repairs! This business is so cash intensive, that you have to always have more cash on hand than you think you will ever need. Find good financing, and someone to finance your operating side of the business, not just the home purchase."
-Mandy Clark, Nevada, 27 flips completed, 3 years in the industry
"Pick the brain of someone who's already doing it."
–Kevin Lee, California, 28 flips completed, 1.5 years in the industry
Facebook
LinkedIn
"Before you invest in your own property, try to find someone that will let you tag along on their project. Ask as many questions along the way as you can and compensate them accordingly depending on your relationship."
-Steve Stimson, Texas, 60 flips completed, 4 years in the industry
Learning the different pieces of advice from each expert real estate investor demonstrates their various experiences, telling a piece of their story with each instruction. This also helps novice flippers consider what they should really focus on when learning the ropes of house flipping, and helps experienced flippers where they can improve in order to flip houses for a living.
A popular theme around many of their strategies revolves around managing money and dealing with financing. At Kiavi, financing is our bread and butter and the Kiavi Blog offers many helpful articles on the topic of hard loans and more.
Come back next month for a new edition of Flip Tips and visit our other series topics like our Flip Tips: Special about the coronavirus and the top things to consider when buying an investment property.