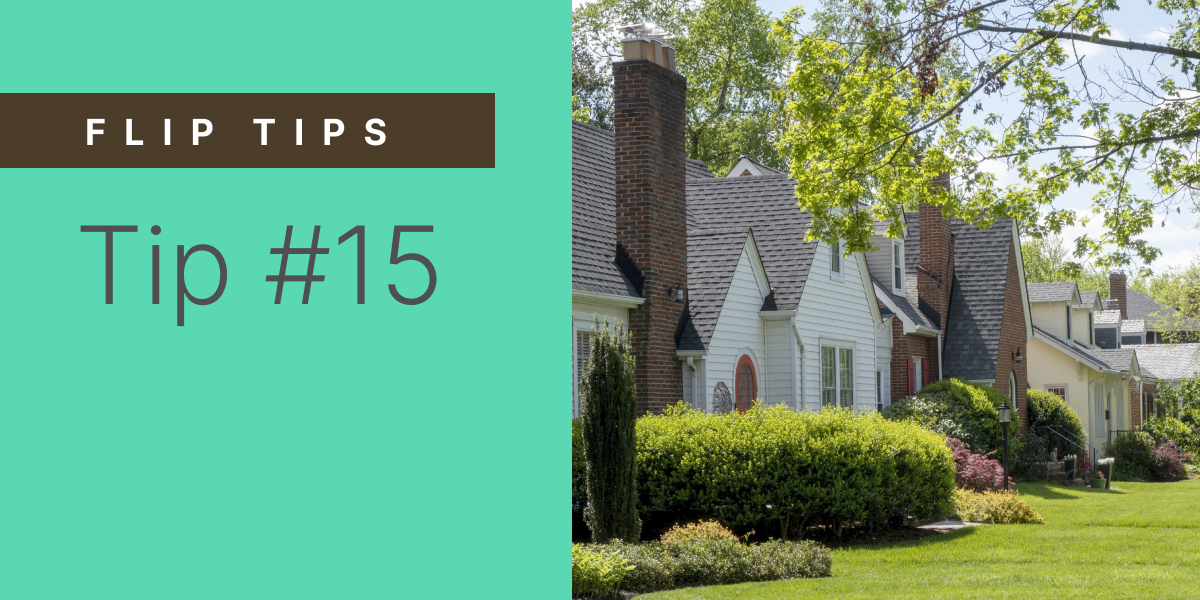 How to Expand Your Portfolio: Flip Tips
Note: originally posted on LendingHome.com and LendingHome is now Kiavi.

Kiavi's monthly blog series, Flip Tips: Advice Straight From the Experts, asks top-of-mind, fix-and flip questions and features answers from successful, professional house flippers.

As we close out our beloved Flip Tips: Advice Straight From the Expert series, we ask the pros arguably one of the most pressing questions—how have you scaled your REI portfolio? Growth is ideal in this industry because the more you do, the more wealth you generate. It's the key to success and every aspiring flipper wants to know the secret to getting there. It's when your side projects and hobbies become a bonafide business—and a very lucrative one at that.

Read on to learn about what experts say pushed their businesses to scale.
Question: Flip Tips: How have you scaled your real estate investment portfolio?
" Marketing strategies and networking in the field."
-Albert Nyabwa, Texas, 35 flips completed, 4 years in the industry
"Being disciplined when buying—nothing hurts more than a bad investment. Start delegating repetitive or administrative tasks which then allows you to spend more time sourcing or underwriting deals. Once you have a team you can trust, don't think you have to be involved in every detail—just in every important detail. In addition, flexible and inexpensive financing can expand your portfolio well."
-Rainer Richter, Florida, 80 flips completed, 5 years in the industry
"Building working capital for purchases and cash flow and using good lenders and investors to increase volume of business."
-John Galarde, North Carolina, 30 years in the industry
"Every time I find a new private investor, I am able to expand my portfolio and take my businesses to the next level. Also, I recommend to keep hiring for the things you don't like to do or you are not the best at. Focus on what you are great at."
-Luke Weber, Nevada, 500+ flips completed, 18 years in the industry
Website
Facebook
Facebook Group
"Garnering consistent deal flow has helped me expand. Also, venturing in Airbnb was a helpful strategy."
- Kevin Lee, California, 28 flips completed, 1.5 years in the industry
Facebook
LinkedIn
"Kiavi has allowed me to buy more properties and grow my business."
-Steve Stimson, Texas, 60 flips completed, 4 years in the industry
"Keeping a pulse of your local market."
-Daniel Carr, flips in Georgia, Alabama, and Florida, over 200 flips completed, 19 years in the industry
"Find other investors that you can wholesale to. That way, if you find a great property, but can't take on another project yourself, you still can make a little money on the deal."
-Mandy Clark, Nevada, 27 flips completed, 3 years in the industry
Whether its marketing, networking, research, or even delegating tasks—there are many ways that impactful growth can happen for you. Overall, staying consistent to build that momentum is helpful overall, so try different strategies and find out what works. Sooner or later, the recipe for what your personal success is will start to form. And we hope the Flip Tips: Advice From the Experts series helped you along the way.
Thanks for tuning in and remember, Flip Tips will be here to refer back to for various topics like real estate niches, strategies on getting contractors to finish a job, and the top things to consider when buying an investment property.