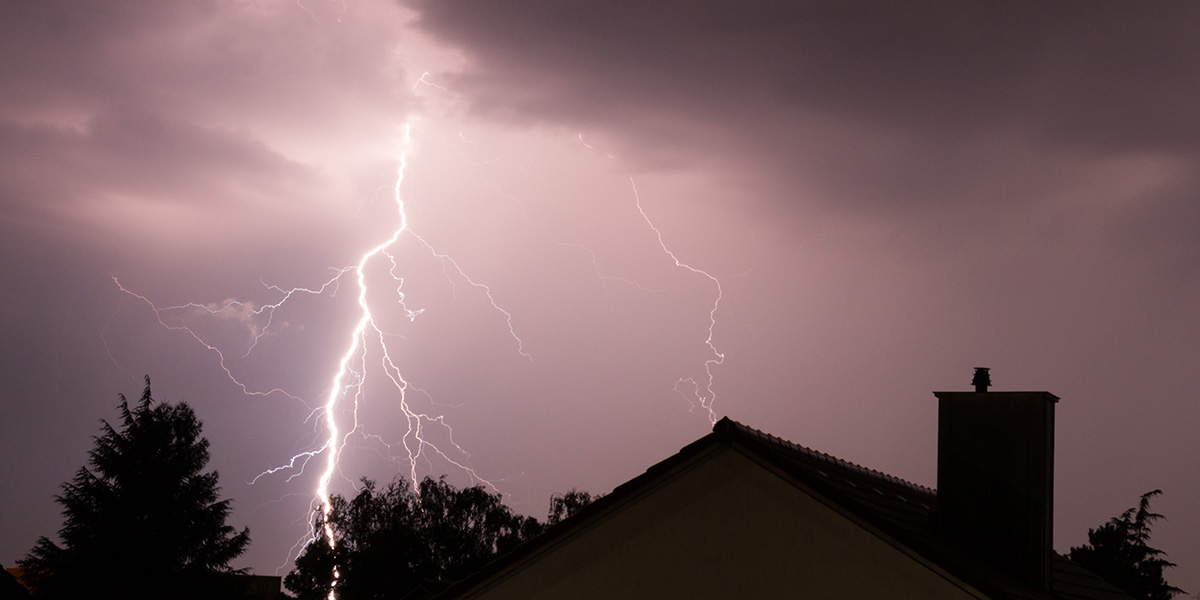 The Perfect Storm: A Look Behind the Appraisal Bottleneck for REIs
Posted by Erica Mansfield
As a real estate investor, it's critical to understand the variables that could slow you down - especially in today's lightning-paced market. The current appraisal bottleneck has created a dilemma for real estate investors looking to get approved for financing. Find out why and how you can overcome appraisal delays.
Last year, the COVID-19 pandemic and the hot housing market drove insatiable demand for homes across the country. The explosive growth in the market put pressure on all parties involved in the real estate lifecycle, many of which have yet to catch up to meet rising demand. One of the most notable examples of this is real estate investors' ability to secure timely appraisals for investment properties.

When acquiring an investment property, the appraisal is an important factor in the funding process with any lender. The appraisal ensures the property's value is in line with the purchase price by taking the features, location, and condition into account. The appraisal report is what ultimately determines the property's value based on the appraiser's observations.

According to Dave Roberts, longtime appraisal industry executive, appraisal turnaround times have decreased due to many factors surrounding the hot housing market and the continuation of the COVID-19 pandemic. Even though appraisals are such a crucial and time-sensitive part of acquiring a property, they're becoming more and more challenging to secure.

This is impacting the turnaround time on funding loans and ultimately affects the business of real estate investors. Here's why:
Lack of Appraisers
Due to a large number of appraisers exiting the business in 2008, there are only approx. 40k active appraisers out of the 126k registered appraisers in the United States. This shortage is not speedily rectified as it takes 6-8 years of apprenticing and training for would-be appraisers before achieving certification. Considering the current pool of active appraisers, the average age is 56 years, the rate of retirement is outpacing new appraisers at a rate of 2.8% annually in the past 5 years.
Skyrocketing Demand
As the number of appraisers have decreased, the demand for appraisals has shot up. FNMA/Freddie loan volume requiring appraisals nearly doubled in 2020 from 4 million to 7 million loans per month. The combination of historic low mortgage rates and impacts of the COVID-19 pandemic has led to an overall hot housing market with strong demand for both new purchases as well as refis.
Antiquated Technology Support
The technology needed to support the daily workflow of appraisers has not caught up with the rest of the world. After spending the majority of their day commuting between various properties, appraisers are spending their evenings completing reports with inadequate technology, which contributes to slow turnaround time.
Challenges with Rentals
If a lender requires the appraiser to complete the 1007 Form (Single Family Rent Comparable Schedule Form), there's a good chance the appraiser may decline the job. Completing an appraisal that requires a 1004 is convenient/standard; whereas, completing an appraisal that requires establishing ARVs, scopes of work, or a 1007 form would be considered "extra work. "There's not an official method to determine an accurate rental estimate, making this work more complicated. "There is no public record for what a lease ultimately "closes" for - not in the same way that purchase prices are recorded," Roberts explains. Gauging and evaluating what a property could lease for is an art that most appraisers currently don't have time to complete.
Is there a solution?
If interest rates do rise across the country as many are predicting, one silver lining may be that we see turn times on investor loans decrease due to conventional refinance business slowing down as less people will realize savings by refinancing.
There are currently efforts in the works for appraisal alternatives. Hybrid/alternative valuations and broker price opinions are working towards agency acceptance (1004H), but Roberts says it's not expected for a few more years. Solution? Maybe not just yet but you do have options.
Some private lenders are able to conduct their own valuations for short-term financing needs. For example, Kiavi conducts its own valuations with a combination of leveraging data and an in-house team of knowledgeable (state-certified or licensed real estate appraisers) analysts which reduces costs, increases efficiency and greatly improves turnaround time. This allows residential real estate investors to completely bypass a third-party appraisal for short-term financing yet still secure timely financing.
The appraisal bottleneck won't truly be fixed any time soon. But the good news for real estate investors is there are creative solutions and partners to help them secure timely appraisals - so they can continue to scale and grow their business.