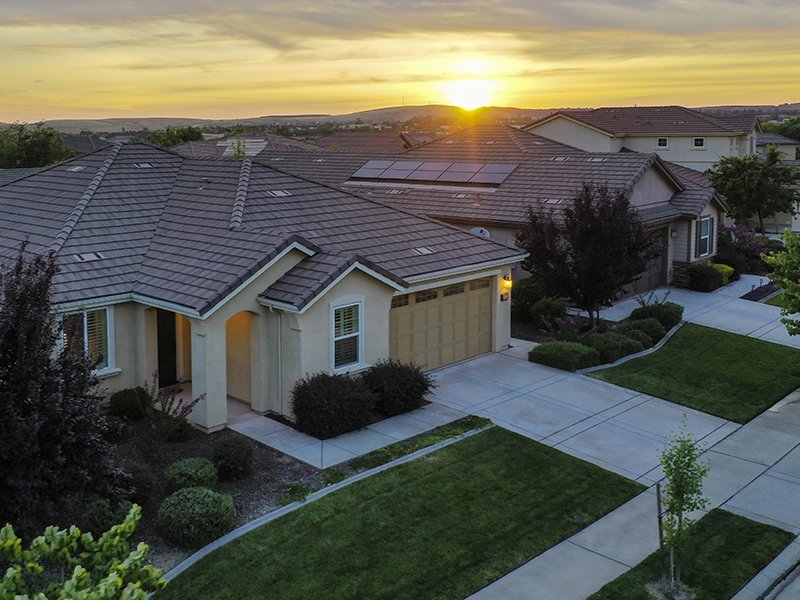 Neighborhood Envy: 50% of Sacramento Has it
Note: originally posted on LendingHome.com and LendingHome is now Kiavi.

The vast majority of U.S. homebuyers fall into the category of either the Millennial generation (42 percent of homebuyers) or Generation X (31 percent)*. So we decided to ask Millennials and Gen Xers how they feel about living in the City of Trees and its surrounding suburbs.

To kick things off, survey respondents were asked to choose which phrase best describes them:
"Lifers" have lived their entire lives in the Sacramento area.
"Boomerangs" were born in the Sacramento area, moved away, and returned. Kiavi's survey found approximately three out of four Boomerangs expressed happiness about moving back (72 percent vs. 28 percent).
"Transplants" were born elsewhere, but now live in the Sacramento area. A large majority of Transplants said they were happy about moving to the area (62 percent vs. 38 percent).
When residents were asked, "Do you wish you could live somewhere else in the Sacramento area?" Surprisingly, 50 percent said "Yes." Who had the most neighborhood envy? Boomerangs. Fifty-five percent wish they could move to a different part of the Sacramento area, followed by Lifers at 51 percent. Of the three groups, Transplants are the happiest; only 47 percent expressed a desire to leave their current neighborhood.
For those wishing to move, the suburban dream is alive and well, according to survey results. The most popular destination for Millennials and Gen Xers alike is a suburban residential neighborhood (34 percent) – Elk Grove and Roseville were the most popular choices – but 24 percent favor the downtown area of a suburb.
As for Downtown Sacramento, 22 percent would point their moving vans in that direction, a sentiment that bodes well for city leaders who hope to build 10,000 housing units there over the next 10 years. But neighborhoods that sit outside of downtown, yet still within the city limits, don't fare as well in popularity; only 20 percent of those surveyed wish they could live there.
Regardless of where people live, the question remains: Do Millennials and Gen Xers want to own their homes? For a resounding 64 percent of those surveyed, homeownership remains a goal, and 25 percent are currently in the planning stages.
"When the moment finally arrives to buy a home, people quickly realize the traditional home financing process is slow and archaic, with reams of confusing forms to fill out," said Matt Humphrey, Kiavi co-founder and CEO. "We want Sacramento area residents to know it doesn't have to be that way. Our technology platform has transformed the mortgage process into a simple, fast, online experience – the type of experience that Millennials and Gen Xers have come to expect."
One expectation that is universal? Sacramento area housing prices continue to climb. According to the Sacramento Association of Realtors**, the median sales price of a home in June ($347,250) marked a 117 percent increase compared to January 2012 when the median price was $160,000.
This spike in home prices is too high, according to 49 percent of those surveyed, and they think the housing market could be heading toward another crash. But 41 percent disagree; they think the high prices are accurate. However, their reasoning as to why varies:
Most (61 percent) think higher home prices are reflective of the Sacramento area's increased desirability.
While 39 percent believe it's an indication the market has finally recovered from the subprime mortgage crisis.
* The Zillow Group Report on Consumer Housing Trends, Oct. 2016
** Sacramento Association of Realtors, June 2017 Statistics – Sacramento Housing Market
Survey Methodology:
The survey was conducted online by Pollfish in June 2017. It was distributed to 500 adults, aged 21-54 who live in the Sacramento metropolitan area. The survey was based on a confidence interval of 95%, the margin of error for 500 is +/- 4.4 percentage points.