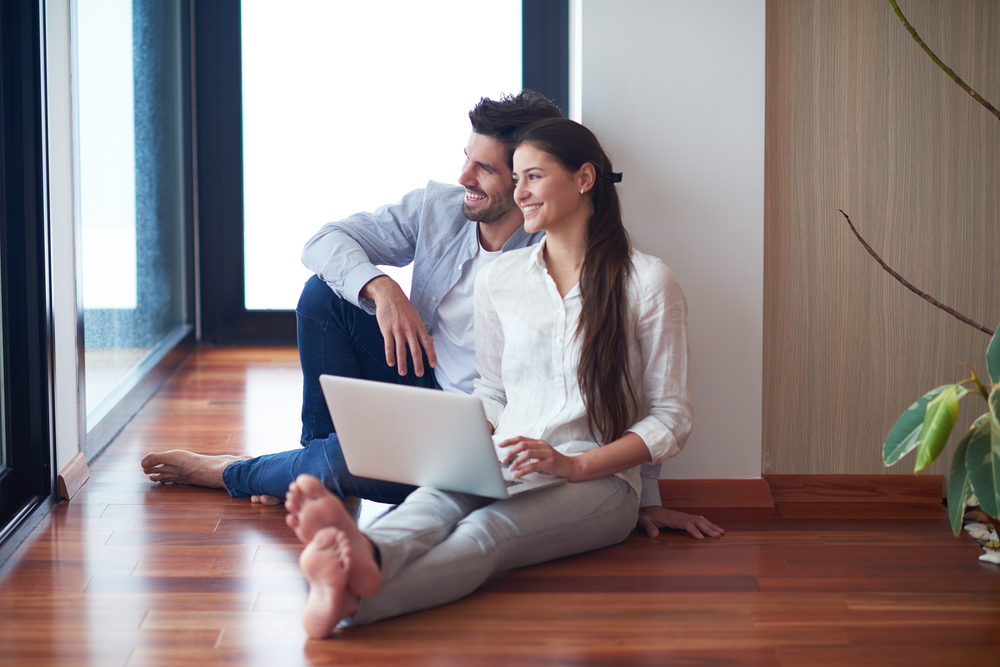 4 Tips on Homebuying with Your Partner
Posted by Breanna Lambert

Note: originally posted on LendingHome.com and LendingHome is now Kiavi.

If you have the type of relationship where you and your partner frequently argue about what to have for dinner or struggle to come to a conclusion at all, shopping for a house together probably feels daunting and impossible. If one person is always arguing for Mexican while the other one insists on pasta, how are you ever going to agree on price, location, and style for what will likely be the biggest purchase you'll make together?

Here's something to help you feel better – know that you're not the first to take on this challenge, and you're not alone in your worries. Kiavi recently surveyed millennial couples and found that 25% frequently disagree on home buying-related matters. Not surprising when both parties go into the process with a dream home in mind. Even if you believe in soulmates, know it's not the same case for houses. There will be more than one dream home that fits your requirements, and driving a stake into your relationship to try to get your way isn't going to end well.
Determine your budget first
When hundreds of thousands of dollars are on the line, money will be the thing you argue about most, unless you come to an agreement early and stick with it. Our research showed that the top disagreement couples had was how much debt to take on. No shocker there, right? But don't just do some quick math to figure out what price range to start looking in. Really do your homework to figure out how much house you can afford, and consider making "practice payments" (setting aside how much you'd be paying for a mortgage and other house costs) so you can both get a feel for how your lifestyle and finances will change with the responsibility of a house.
Keep in mind this is a commitment that will likely stretch over the next 30 years. It's not an exercise in saving up for just a few months. Boil your budget down to the facts to help remove any emotion. If you calculate a budget of $250,000, but can only see yourself in a large home in a lush, gated community, you need to pause to evaluate your qualitative expectations and how you might adjust them to meet the quantitative reality of how much you actually have to spend. Remember, a dream home should be a haven that brings you happiness, not a financial burden that brings you nothing but stress.
As you delve into shopping for a home, remember that you're in this together in more ways than one. You'll likely be sharing the financial responsibilities, upkeep and management of the home, and will literally be sharing the physical aspect of the home itself. Every time you enter it, both of you should share equal feelings of loving it.
Go window shopping
Practice searching for a home by dropping in on open houses. Use these trials to get a real-life idea of what you like and don't like, and what you want to prioritize, from neighborhood to home style to specific features like storage or a big backyard. During the tour, grab the listing sheet and run some calculations at home based on the price. What would your monthly costs look like in a similar home? Does the price feel worth it? What are the features you loved? What don't you care about? Was there anything you hated?
These notes will help you put together a home profile to give to a realtor (more on that in the next section) and give you a firsthand look at the current market, including what's available where, and how much it'll cost. This is invaluable information for later when you start considering houses for real and want to compare to make sure you're getting the best deal.
Here are some tips on shopping for a home with your partner and emerging with an even stronger relationship.
Make a list of priorities
Once you've figured out your budget and have seen some places, make a list of "must-haves," "dealbreakers," "nice-to-haves," and "totally flexible" home features. You can do this together, with each of you contributing a few bullets under each topic, or do it separately and see where you overlap. If you start on the same page, it's going to be easier for your realtor to identify strong contenders, and you and your partner will be in the best place to compromise later.
Our survey showed top disagreements for couples shopping for homes were the style of house they wanted, how big it should be, and whether or not to renovate. Once you have your list down, don't tempt yourselves by looking at anything that deviates from it. If you both feel strongly about a turnkey house, don't let your realtor show you a fixer upper with tons of potential. Disagreements will arise, so look to your agent to provide reasonable solutions and advice. He or she will also be able to provide a third-party opinion that's not wrapped up in emotion.
Prioritize your relationship
Don't lose sight of the fact that buying a home is an exciting step in your relationship, so the process should never strain it or threaten to break it. Go into the process ready to compromise. It's hard to find a home that will have 100% of what you both want, so be open to making trade-offs in order to find a place that will make everyone happy.
In our research, even though couples did often disagree during the process of homebuying, the majority said any arguments didn't matter in the end! If you get to a point where tensions are too high, or progress stalls because of differing opinions, pause the house hunt until you get on the same page. Housing markets are constantly changing, so there will always be new homes coming up for sale. The most important thing is to make sure your relationship is in a great place.