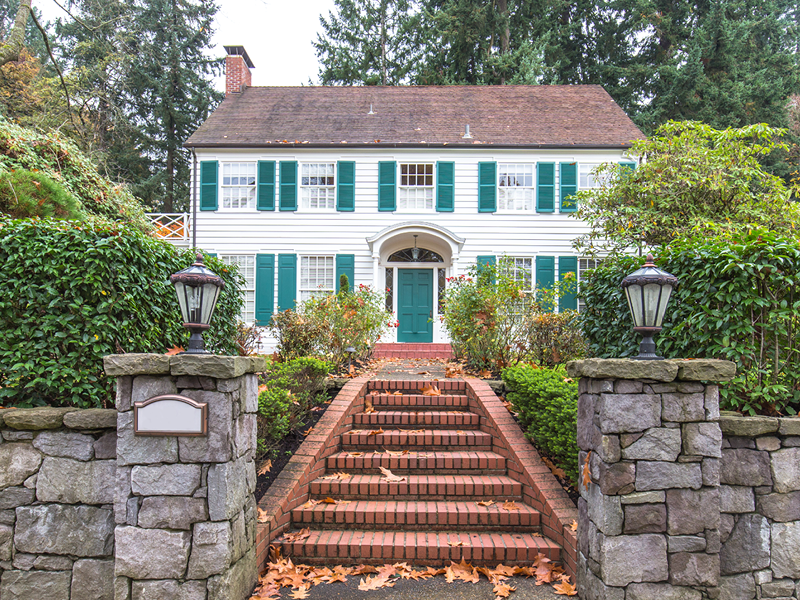 Best Time to Sell Homes: Real Estate Investing
Note: originally posted on LendingHome.com and LendingHome is now Kiavi.

In this guide, we provide the pros and cons of selling your property during each season, the best time to sell a house for different locations, and more.

One of the most exciting parts of a house flipping business is renovating. As a property investor, your goal is not only to fix the house, but to sell it quickly in order to minimize the costs and to use the investments tied up for your next projects. Knowing the best time to sell a house will help you create a more realistic house flipping business plan and set better expectations because the time of year for your local market could drastically impact your house listing price and therefore, your ROI.

In this guide, we provide the pros and cons of selling your property during each season, the best time to sell a house for different locations, how to take advantage of a seller's market, and how to maximize your chances of a profitable deal during a buyer's market.
Selling your house in the spring
Warm weather and a desire for a fresh start makes spring a great time to put your property on the market. Spring is typically an ideal time for you to show off its curb appeal. As an investor, having your home ready to sell in spring means taking care of last-minute home maintenance issues while the weather is cooperating. It is also a comfortable time for buyers to get out and about, looking for a new home.
Another reason selling in the spring is a good idea is that many families with kids are looking to move when it will not interrupt their children's school schedules. Families who plan to move in the summer will be making offers in the spring since it typically takes anywhere from 30-60 days to finalize a home sale.
The only downside to selling in the spring is the potential fierce competition you face from other owners selling similar homes on the market since they have also chosen spring to sell their properties.
Selling your house in the summer
Similar to springtime buyers, summer buyers are typically eager to settle their families in a new location before the start of a new school year, which is good news for sellers. The extra hours of daylight also work in your favor as there is more time during the day for potential buyers to check out the property. In addition, many summer buyers could already be months into their new home search and just haven't found the ideal home yet, resulting in a sense of urgency on their part to close the deal.
On the other hand, summer's heat can sometimes deter people from getting out and going to open houses. One thing homeowners often overlook is the cost to keep a home "show-ready" during the summer: Watering the lawn more often than usual and running the air conditioning to keep your home cool and comfortable for walkthroughs certainly adds to the home-selling expenses.
Selling your house in the winter
Although most people don't initially plan to list their home in the winter, you can turn winter to your advantage and make it a good season to sell your property. Since most homeowners have the idea that spring is the best time to sell a house, there is less competition on the market.
Since winter is typically a non-traditional season to purchase real estate, those looking to buy in the winter are usually serious and highly motivated. These winter buyers often face a time crunch and are eager to finalize a deal before the weather makes things more difficult. Another bonus to selling in the winter is the unique staging you can do to your home to reflect the holidays, potentially connecting with buyers on a more emotional level.
Selling in the winter does come with its challenges. Winter is typically when sellers receive the most low-ball offers as buyers may assume that homeowners listing their home in the winter are desperate for an offer. The cold and dreary season also prevents your home's curb appeal from looking its best which could make certain defects or flaws more apparent.
Selling your house in the fall
Most homeowners, especially those with school-aged children, don't intentionally plan to move during the beginning of the school year. This means that there is less inventory on the market, giving your home a better chance at standing out. Most buyers who are looking in the autumn are highly motivated to get settled into a new home at the beginning of the school year. Autumn gives you a chance to show off the natural beauty of your home with colorful leaves, boosting your curb appeal.
One negative aspect about selling your home in the fall is that it usually requires more work to keep the home in its best showing condition. It could also take time away from your family during a season that is all about spending time with loved ones.
Understanding your city's magic window
It is possible to sell your home all year long especially when working with the right agent. However, if you know your specific market's " magic window," you may be able to increase your chances of a faster sale. Nationwide, properties listed for sale May 1-15th, tend to sell 18 days faster than any other period of the year, according to researchers at Zillow. However, that best time to sell a house varies by location:
May 1-15th is the magic window to sell in:
New York
Chicago
Philadelphia
Dallas
May 16-31th is the magic window to sell in:
April 16-30th is the magic window to sell in:
Remember that these magic windows aren't definite, so you should not assume your home will fly off the market during this specific period or that you will not get a good return on investment if you don't sell then. Instead, the magic window is a general guide to help you understand the market trends in your specific area in order to help narrow down the best month to sell a house.
Selling in a seller's market vs. buyer's market
Another important factor that may impact the time on the market and the types of offers received is whether you are selling in a seller's or buyer's market.
A seller's market is a specific time frame within the local economy when goods, in this case real estate, are scarce which allows sellers to keep prices high. This happens when more buyers are looking for homes than there are homes to buy. Selling in a seller's market usually means far less time on the market and higher asking prices. If you list your home for sale in a seller's market, here are three things you can do to increase your chance of multiple offers effortlessly:
While home staging always helps improve the overall feel of the home, you may not need to do a lot of it during a seller's market. A thorough top-to-bottom clean will do the trick, and many buyers will overlook small defects in the house because of the few options they have.
List your home on a Friday. Eager buyers will see your house on Friday and be rushing to submit their offers over the weekend.
Restrict showing times. Instead of letting people see the property whenever they want, schedule specific showing times. This will result in multiple buyers being present during the showing at the same time, which ups the competition.
A buyer's market is an entirely different story. While many feel that the best time to sell a house is during a seller's market, it's not impossible to prevail during a buyer's market. A buyer's market happens when there are more homes for sale than there are buyers. When this happens, sellers must get creative in how they market their homes and the incentives they put in place to attract qualified buyers. Here are some home selling tips to help you stand out above the competition:
Set the price at or below market value. Pricing too high will undoubtedly mean more days on the market.
Be flexible and open to negotiations. Being unwilling to compromise is the second most popular reason homes sit on the market.
Use professional photos to present your home in the absolute best light.
Offer to cover closing costs. Buyers who understand that they have the upper hand will be looking for the best deals and will be patient in their search. Offering to cover the closing costs or moving costs may help a financially struggling buyer to seal the deal.
Get to know your buyer. If you can find out a little more about the buyers showing interest in your property, use that information to your advantage. First-time homeowners may be tempted with new appliances or extras such as lawn equipment, BBQ grills, home decor items — anything that will make your home more enticing than the competition.
If picky buyers are worried about the cost or hassle to repair specific small defects on the property that you didn't get to during the rehab, offer to cover the cost. For buyers that are looking for a "perfect", move-in-ready property, offering to take care of the details so they don't have to can help sway them towards buying your property.
Other factors that impact time on market
Although local job growth, the current mortgage rates, and tax incentives are out of your control, they still influence buyers' decisions when purchasing a home. Thus you should leverage these factors as creative selling points to help you target qualified buyers more effectively than the competition.
Local Job Growth
Being aware of the local job market, and the people who are working in it, can help you market your home effectively. After all, jobs and industries drive the economy. The health of that local economy could determine how fast your house sells and how much people are willing to pay for it.
Mention if your home is an easy commute to downtown or located close to your city's financial district, or other relevant employment center. Buyers are usually looking for the up-and-coming neighborhoods that suit their lifestyle, so be sure to make that a selling point, if applicable.
Current Mortgage Rates
Since current mortgage rates play a significant role when buyers are planning to purchase a house, do your best to understand the timing and trends in order to think like a homebuyer. Mortgage rates don't adhere to seasonal trends, so it does not make sense to wait around for a specific time of year to sell solely based on mortgage rate trends. Instead, follow the current trends of mortgage rates and use that as a selling point if the rates are low or choose to focus on the other positives factors.
Tax Incentives
First time homebuyers often rely on tax incentives at the state and local levels to help them afford their first home. If you are selling in an area that is popular for first time homebuyers and young families, using these incentives as a selling point can increase your chances of a quick and profitable sale.
Preparing for a quick home sale
Whether you're selling in the spring or fall, in a seller's market or a buyer's market, the end goal for all sellers is the same: a quick and profitable transaction. Regardless of when you put your home on the market, the way you prepare your home for sale can significantly impact how many offers you get and how quickly the process takes. Follow these tips to help transition your property from "for sale" to "sold."
Talk to your agent about staging and how it can help attract the right buyers
Focus on curb appeal
Make your entranceway inviting
Deep clean and declutter
Depersonalize the space. Help buyers see their family in the home, not yours
Remove items that aren't staying with the house to avoid confusion or potential dispute
The Takeaway
As a property investor, you can't ignore the importance of timing. While spring is a favorable and popular time for selling and buying real estate, the idea that it is the only time to sell a house is outdated. You can sell a house profitably in other seasons as well. Similarly, while a seller's market is preferred, you can still be successful in a buyers market with some creativity, research, and experience.