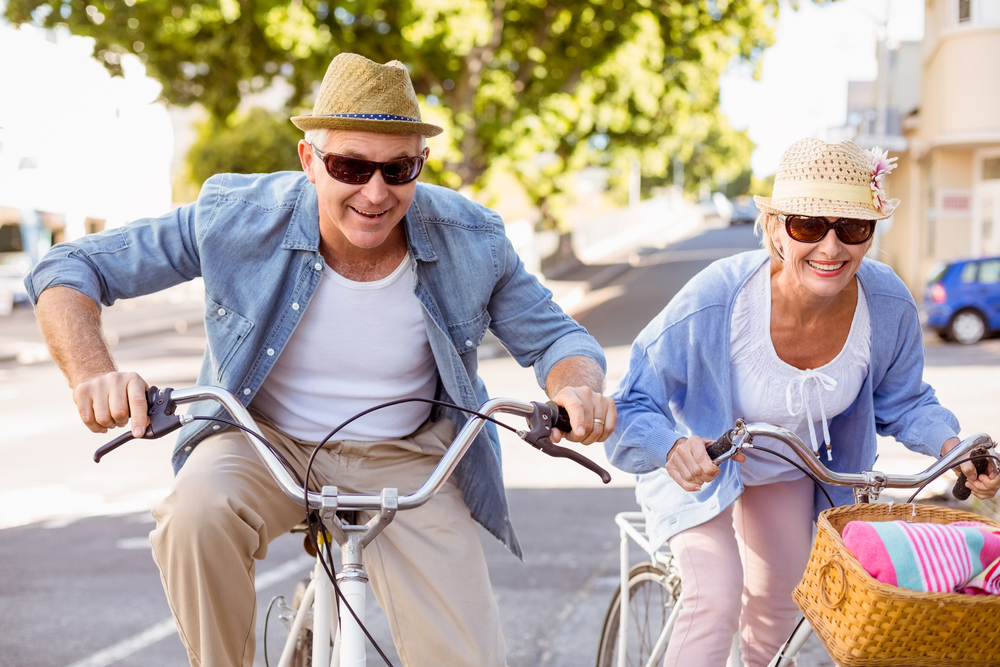 11 Reasons to Live in Sacramento, California
Note: originally posted on LendingHome.com and LendingHome is now Kiavi.

From the oceanfront paradises of Southern California to the dramatically beautiful scenery of the Bay Area, California is filled with places that people long to live. The state's inland capital city, Sacramento, is often overshadowed by its flashy coastal cousins. But Sacramento's tree-lined streets, burgeoning food, wine and beer scene, and affordable housing make it one of the best places to live in California, especially for those seeking a cost-effective place to raise a family.

Need more convincing? We've pulled together 11 reasons that Sacramento is one of the best places to live in California:
It truly is the City of Trees. Trees line most of Sacramento's downtown streets, providing a luxuriously leafy canopy (and some protection from the summer sun!) And although the water tower alongside Interstate 5 that long advertised the City of Trees moniker has been repainted, the trees remain. Guided tree tours are even available from the Sacramento Tree Foundation.
Homes are actually affordable. California's cities boast some of the highest home prices in the country, with the median home price in San Francisco soaring well past $1 million in the past few years. In comparison, Sacramento's homes remain accessible, even if prices have also been on the rise recently. The median home value in Sacramento County sat at $330,000 in mid-2017 according to Zillow.
Mild winters and the Delta Breeze. Yes, the summers may get hot, but compared to many other places, Sacramento's climate is gloriously mild. It hardly ever snows (although if you're craving snow, it's an easy drive away—more on that later). And those steamy summers are mellowed a bit by cooler breezes blowing in through the delta.
Rivers, rivers, everywhere. Rafting, boating, kayaking, or just a summer swim are all ways to immerse yourself in Sacramento's river scene. If you're not excited about getting in or on the water, take a jog or bike ride on the American River Parkway, which runs for 23 miles along the shores of the American. Or, for those who are extra-energetic, Eppie's Great Race is an annual triathlon that replaces swimming with kayaking.
Farm to Fork eating. Sacramento is literally surrounded by the farms, orchards, and vineyards that produce much of what the United States eats. It's possible to eat locally sourced rice, almonds, beef, and endless other delicacies that were grown or made nearby. There are more than 40 farmers markets in the region, including the largest certified farmers market in the entire state of California.
The drinking is good here, too. Napa and Sonoma may be household names thanks to their wine, but the tasting rooms in the foothills of the Sierras offer high-quality wine in less crowded surroundings. And in recent years, the craft beer scene has exploded, with more than 60 breweries in the city and its surrounding areas. For those who want to try something different, the Two Rivers Cider Company has a tasting room right in the city.
Outdoor activities are everywhere. We've already covered everything you can do in and around Sacramento's rivers, but outdoor activities in the city don't end there. There are parks all over the city, including the sprawling Land Park downtown. The nearby Sierra foothills offer up hiking, and Folsom Lake is the perfect place to swim, waterski, or just sunbathe.
California is our playground. Tahoe and its ski resorts are an hour and a half in one direction. San Francisco is less than two hours the other way (beware of traffic during prime driving hours to either destination). Napa and Sonoma are also an easy drive, while the Monterey Bay Aquarium, Carmel, and the wild coast of Mendocino are close enough for weekend excursions.
Downtown is coming to life. Sacramento's downtown is in the middle of a transformation. Some areas, like Midtown, are already bustling with new restaurants and developments, while others are ready to take off. The new Golden 1 Center is the shiny centerpiece of downtown revitalization, and other projects are popping up around it.
We're not too big, not too small. Sacramento's population sits at just under 500,000, making it a solidly sized metropolis without some of the overcrowding woes of bigger cities. Sacramento is big enough to have an NBA basketball team but small enough to have a minor league baseball team. For many of us, it's the perfect balance between the excitement of city living and the relaxation of a quieter suburban life.
Our arts and culture scene (yes, we have it). The Crocker Art Museum—one of the oldest public art galleries in the United States—is unquestionably an arts institution in Sacramento. But those looking for a dose of culture have plenty of options in the city, from the art walks and live music of Second Saturdays to the Sacramento Ballet and the Philharmonic & Opera. And in recent years, the city has gotten much more avant garde with undertakings like the Art Hotel, which transformed a soon-to-be-demolished building into a pop-up contemporary art museum for nine days.