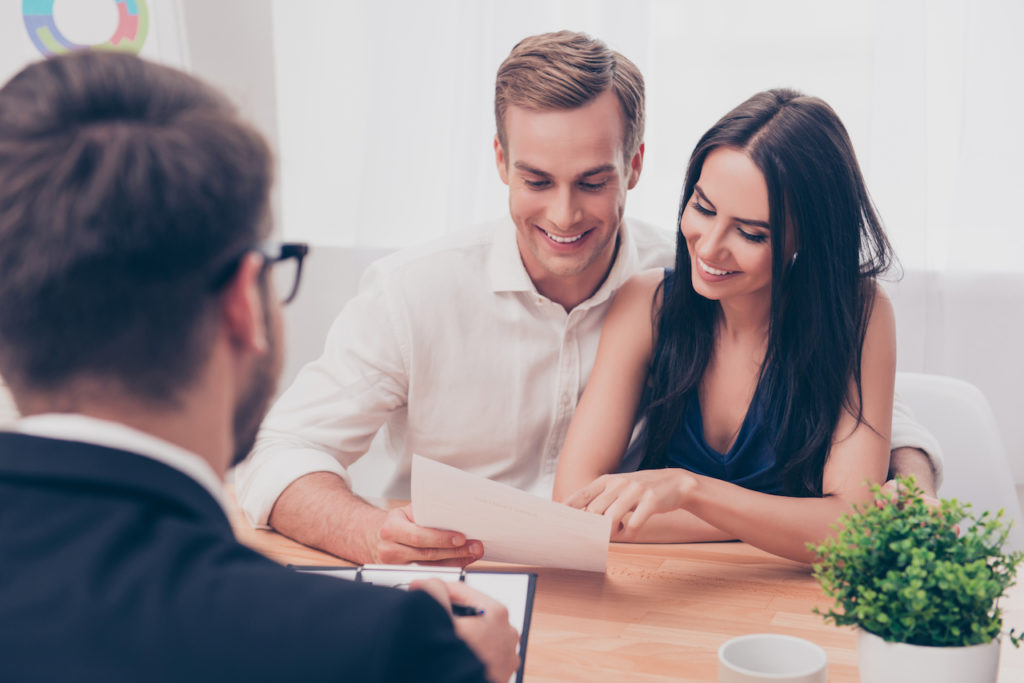 5 Things to Put in a Real Estate Offer Letter
Note: originally posted on LendingHome.com and LendingHome is now Kiavi.

Unlike what you see in commercials, it takes more than a smile and a handshake to close the homebuying deal. First and foremost, before you make the decision, make sure you can afford the home. Take a close look at your financial status and make sure you can get pre-approved. Research the neighborhood, market value, and which local school system would best suit your family. After you've done your research and due diligence and found your dream home, you'll be ready to make the purchase. And, one of the ways to stand out from other bidders on the house is to write a compelling offer letter. Consult with your realtor to see if such a letter makes sense, and if he/she agrees, to help you out, here are the basics of a homebuyer's offer letter and best practices on writing one.
Why send an offer letter for a house?
In the case of a bidding war, many buyers may send a real estate offer letter. This is the homebuyer's opportunity to make a human connection — a very valuable opportunity in a seller's market. Many homeowners have lived in their homes for years, if not decades, so selling can be an emotional experience. It's more than floors, walls, and rooms — it's where their child took his first steps, where someone proposed, or where they hosted their best dinner parties. Keep this in mind as you sit down to write an offer letter to show your intent to purchase.
A standard home buyer offer letter includes the following elements: sale price, terms, timeline, and target date for closing. But in order to stand out, you can also acknowledge key points of the conversation you had when you met the home owners and remind them of why you're a good choice to live in their beloved home.
Types of real estate offer letters
In addition to a standard, firm offer letter, there's also a conditional letter. You would write a conditional letter when you wish to buy the house only when certain conditions are met, such as a satisfactory pest inspection or home inspection. Another example of a condition is having the buyer's offer approved by their preferred bank.
If the house has everything you want and you're ready to commit, a firm offer is more appropriate. Not surprisingly, firm offer letters are more likely to close a quick sale. Below are some best practices for this type of letter.
Five must-haves in an offer letter
Genuine emotion: Why do you want the house, beyond the price? Briefly mention any common ground you have with the homeowner, including family, lifestyle, or career similarities.
A visual: Consider including a professional photo. This will help the homeowner visualize the new family that will be enjoying their space.
Specific forms of flattery: If you commented on a great stained glass window, unique woodwork, or a beautiful garden, this is the time to remind them of that special reason the house caught your eye.
Any financial "extras": If you're in a position to offer a larger than required down payment, mention that. If you're in a bidding war, politely acknowledge the market value of the house and therefore explain why your offer is fair.
Brevity: This is not your life story, but rather a professional, sincere way to explain why you would appreciate the house more than other potential home buyers — keep your letter to one page.
What to avoid in an offer letter
Changes you'd like to make to the house: Even if down the road you'd like to tear down the wall between the kitchen and living room to add more natural light, don't mention any cosmetic changes in the letter.
Negativity: Avoid pressuring the homeowner about a time crunch, or complaining about a price you think is unfair. The goal is to reach an agreement as quickly and painlessly as possible.
How much you could theoretically spend: Don't intimate that you have more than you're offering.
Conflicts with formal offer documents: If you can't avoid addressing the terms of your formal offer to buy, as made via your realtor, make sure you don't contradict those prior terms in this letter.
Bonus: Key ways to write a winning letter to the seller
Here are some examples of compliments that will catch a homeowner's eye:
Ever since my father's family moved to the area in the 1960s, we've dreamed of living here. I can't believe the old fire house is now an elementary school! My fondest memories are of going to camp nearby.
Most homes we've looked at seemed cold and uninviting. With your home, on the other hand, we're able to see how a family could immediately be happy and comfortable there.
I noticed how friendly the neighbors were, which was a big relief. At our past home, I was on the Neighborhood Watch Association and really enjoyed the sense of community there.
Sample offer letter
If you haven't written a formal letter since applying for your first job, here's a standard real estate offer letter template.
[Your Name]
[Your Address]
[Your City, State, Zip Code]
[Date]
[Seller's Name]
[Seller's Address]
[Seller's City, State, Zip Code]
Dear [Mr./Mrs.] [Seller's Name],
Thank you for your time showing us the house the other day. We found your home unique and absolutely lovely. My husband and I work nearby, and our three kids currently attend the school in the neighborhood. With another child on the way this November, it's time to find a bigger space — your house seems perfect and we'd love to raise our family there. (Our real estate agent mentioned you too moved in when your kids were young, and how much they appreciated growing up in such a safe and family-friendly area.)
This letter doesn't replace our formal offer to buy the house, which includes a lot more details about our proposed purchase. We can offer 30% down payment and are pre-approved for a loan, and your target date works well with our timeline. Regarding repairs to the home, pending any issues found in a home inspection, we would be happy to move in the house exactly as it stands now.
We can certainly picture ourselves living there for years with our growing family, just as you have! We look forward to your response.
If you have any questions or reservations about our application, please let us know. We're available to talk any time.
Sincerely,
[Your Name]
[Your Phone Number]
[Your Email Address]
Getting your dream home is an exciting milestone, why not make your homebuying journey exciting as well? Check out Kiavi's Homebuying 101 guide to learn all there's to know about buying a home, so you can make your homebuying decisions with confidence and enjoy the entire experience.