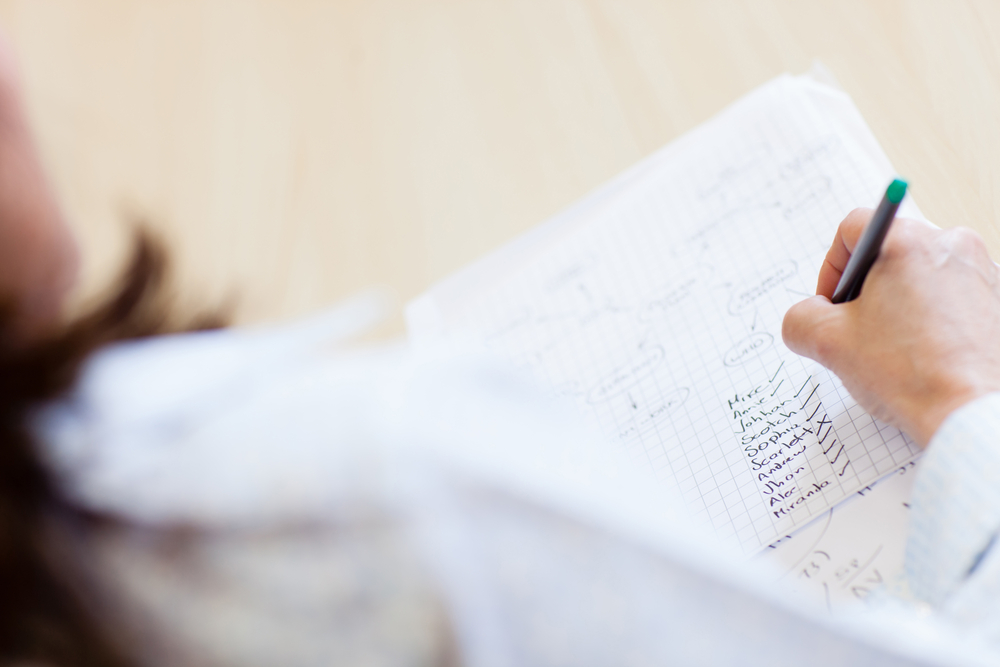 Home Buying Checklist: 7 Things to Consider
Note: originally posted on LendingHome.com and LendingHome is now Kiavi.

How do you really know if you're ready to jump into homeownership? While there may be no true silver bullet answer to that question, we're here to help you get started with a home buying checklist. These are the 7 most important things to think about as you consider a place of your own.
Item 1: Your financial status and stability
Are you paying off some hefty student loans? What about your monthly credit card bills and car payments? These are some good questions to ask yourself because your Debt-to-Income (DTI) ratio (how much you have to pay each month in relation to how much you make each month, before taxes) is a major factor that lenders will consider when looking at your loan application.
Are you planning to stay in your job for awhile? Or were you getting ready to quit and start your own business? If you're thinking of making a big career move, it might not be the best time to also take on the big commitment of homeownership due to fluctuating finances and employment status. Assess your income, job security and debt status to make sure you can take on the mortgage payments and other associated costs of buying a new house.
Item 2: Your credit score
Lenders will be looking at your credit score to determine which type of mortgage loan you are qualified for. Keep in mind that a lower credit score can often mean higher interest rates.
"Scores range from 300 to 850, and any score above 740 is considered excellent and high enough to get the best rate from most lenders. It is definitely possible to get a mortgage with a credit score lower than that however. Scores above 680 are generally considered to be 'good,' while scores from 620-680 are in the acceptable range," explains Gretchen Ludwig, Mortgage Advisor at Kiavi.
Last but not least, don't forget to check your credit score and full credit history to make sure that there are no mistakes before you buy. You can download your credit reports for free here.
Item 3: Property taxes, closing costs, and insurance
Speaking of those associated costs, you're probably starting to realize that monthly home payments involve more than just your mortgage. Before you say yes to that dream house, be sure to consider the other costs involved.
Closing costs are a one-time expense that you'll pay when you purchase your new house. Things like title fees and the first payment of your property taxes and homeowners all fit in here. The closing costs need to be paid upfront before you get the keys and will set you back about 2 to 5 percent of the home's total price. Property taxes vary based on the city/state and the size of your house.
Even though closing costs are paid once, some of your expenses—most notably taxes and homeowner's insurance—will need to be factored into your ongoing costs. Sounds like a lot to keep in mind? Don't worry-- just punch in your numbers on a handy mortgage calculator to explore how much money you'll need up front and for your payments over time.
Item 4: How long you plan to stay
How do you know when the time is right to invest in your home sweet home? Maybe you're about to get married, or already tied the knot and are looking to start a family. Or perhaps you're just tired of throwing your hard-earned money away on rent. As long as you're not considering a job transfer, applying to grad school out of state, or having acute feelings of wanderlust, you should be okay. Buying a home often works out to be a good financial decision after a few years—check out this rent vs. buy calculator to get the details on your situation. (And don't worry—you can always rent out your home and go travel the world if you really start to feel the itch.)
Item 5: Costs of maintenance and repairs
Once you're a homeowner, most of those maintenance and repair costs that your landlord would have taken care of when you were a renter will fall to you. When a plumber needs to come in or a stray baseball flies through the window, you'll be responsible for the cost of repairs. Take this into consideration as you work out your home-buying budget. All houses, regardless of how new they are, will need upkeep. Don't forget to factor in the regular maintenance costs, like pool cleaning, landscaping, changing the water softener, and so on.
If you love DIY projects and Home Depot is your playground, you might be able to save a lot of money on repairs. If you do need to call a professional, try Thumbtack to search for the best local rates, or check out a neighborhood social network like Nextdoor, where you can find neighbor-recommended services.
Item 6: The state of the housing market
You're probably looking at your house as not just a place to live. It's also an investment, and you want to know how much it's going to be worth in a few years. The ups and downs of the housing market can be difficult to predict, even for housing experts who study the market all the time. Ludwig points out that the best thing you can do to try to avoid market fluctuations is to "buy a house you can comfortably afford and would be happy living in for at least a few years." That way, even if the market does go down, you can hopefully wait out the down times.
Item 7: Your current rental contract
Before you start making moves on your new house, be sure that your current rental contract (whether it's a house or apartment) is going to be over by the time you want or need to move into your new home. Will you be able to move into your new place before your rental contract runs out? If not, you'll need a place to temporarily store your stuff. Are you relying on getting your deposit back to help pay some of the upfront costs for the house? Grab a calendar and your rental contract, and discuss the move-in date and payment deadlines with your realtor.
Use your home buying checklist to plan ahead
Start planning early so that you can do things like work to pay down debt if needed, increase your credit score, or build up your savings toward a down payment or closing costs. The best way to move confidently into homeownership is to have a strong idea of what you can afford and how comfortable you will be as a homeowner. Luckily, your home buying checklist is here to help!